Audio Technica AT-ART20 Moving Coil Phono Cartridge
don't underestimate the "big guys"
When discussing high-end cartridge brands with fellow audio enthusiasts I find that many companies like Ortofon and Audio-Technica don't elicit from them the same respect and brand panache recognition they pay to some of the smaller cartridge manufacturers—especially in the multi $1000 price range, where many want to own a cartridge they feel was built by an "artisan".
While having an artisan single-handedly craft your cartridge is certainly appealing, overlooking or discounting a large company's focused effort on manufacturing excellence and the value it typically represents is a serious mistake.

Consider for example General Motors' Corvette Z06 LT6 5.5l sports car. If manufactured by an exclusive Italian or German auto maker, retail would no doubt be many times the Z06 LT6's 105K starting price. A larger company brings to the table resources smaller companies can't—like a sizable engineering department and manufacturing economies of scale.

Well-resourced manufacturers generally deliver greater product consistency. If you've ever seen an artist blow glass, or throw a pot on a pottery wheel, you know that consistency is extremely difficult, nor with art is it usually desirable. When it comes to cartridge manufacturing, I'm not sure if what you want is "artistry" and the resulting product variation. 

My point is that Audio Technica's ART Series cartridges, which range in price from $1500 to $9000, should not be accorded less respect than similarly priced cartridges from small, "artisanal" manufacturers, simply because a large company produces them. In fact, few if any small companies probably can deliver $1500 cartridges built like those from, among others, Audio Technica, or Ortofon.

   The Cartridge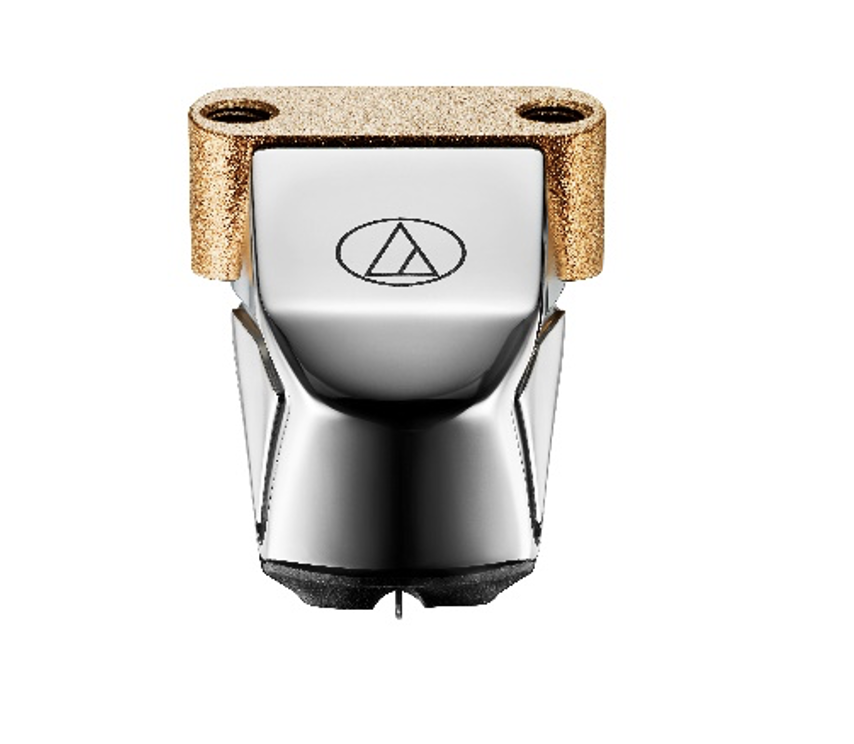 Audio Technica's ART20 retails for $2900. The company reserves the ART designation (Audio TechnicaAudio Technica Reference Transducer) for its flagship phono cartridges
The two primary areas of focus in the AT ART20 development were the cartridge housing/body and the magnetic core generating system. 

Basically, Audio Technica has taken its $1500 AT-ART 9XI and replaced its aluminum/plastic body with an aluminum/titanium body and increased the magnet system's yoke mass. 

The body of the 9 gram cartridge consists of an aluminum base coupled with a very thin titanium housing—the silver part—with an elastomer undercover. The combination of these materials is said to minimize resonances. That's one approach—and a very good one. Other manufacturers "voice" their cartridges, relying on using various types of wood, stone or metal. 

The ART20's generating system is based on the ART9XI's but with a .6mm thicker front yoke that improves magnetic flux density and increases output from .5V to .55mV without increasing coil turns that add mass and up impedance.
 The AT-ART20 uses 20µm thick PCOCC wire with 148 turns and incorporates neodymium magnetics and a Permendur (cobalt‑iron soft ferromagnetic alloy) yoke, the combination of which results in the same 12 ohm coil impedance found in the lower output ART9XI.

The business end features a 0.28mm diameter solid boron cantilever to which is fitted a square shank nude line contact stylus held in place at the cantilever's forked tip with a titanium plate for minimum mass and maximum stiffness. At the coil end a stepped pipe structure said to increase rigidity and reduce vibrations, connects the cantilever to the armature. Recommended tracking force is 1.8 grams and with its 12 ohm coil impedance A-T recommends >100 ohm loading.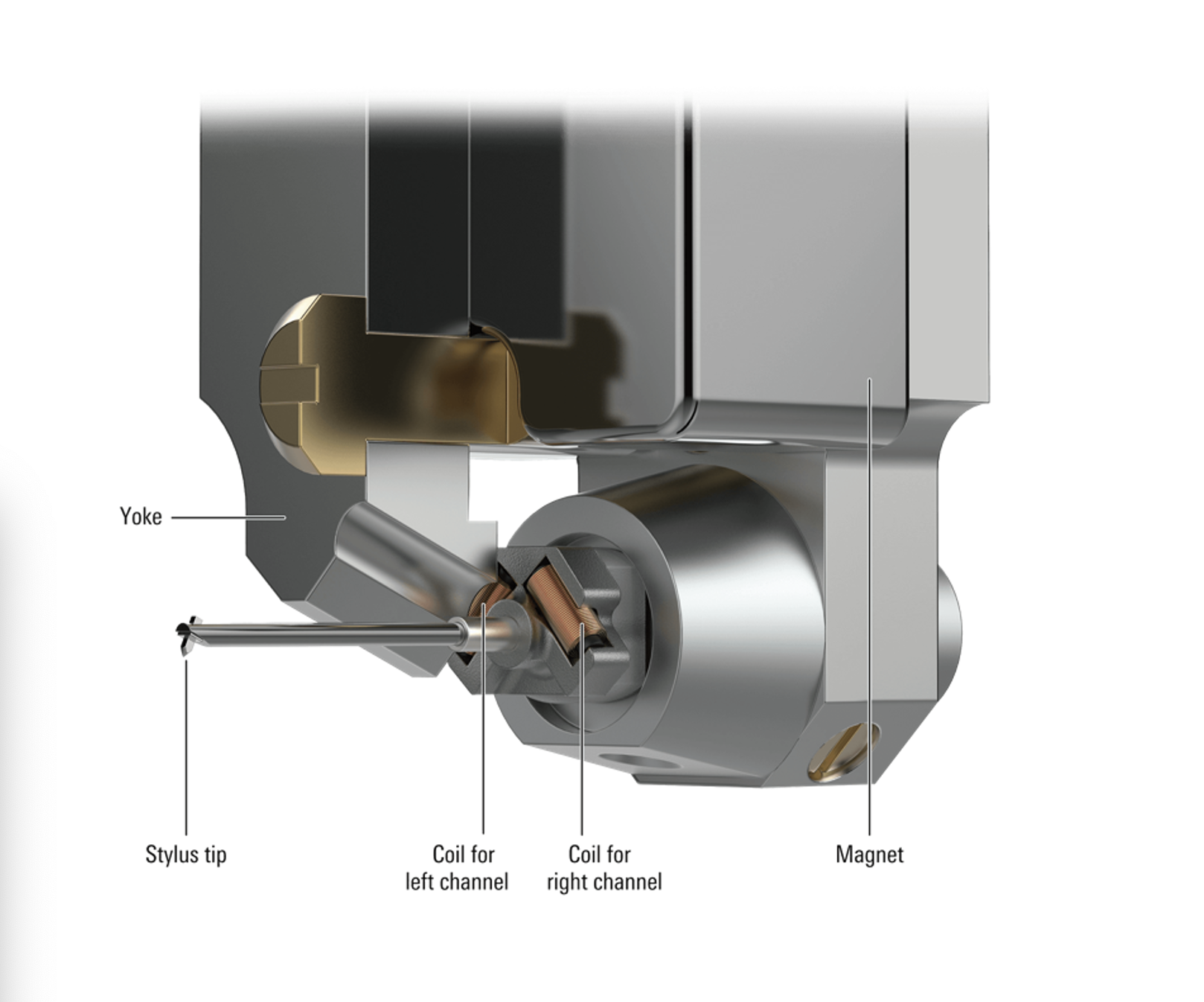 Before I install a new cartridge it always takes a trip under my American Optical Stereo microscope. Interestingly, this microscope hails from the 80s when I had to buy it to become a Signet cartridge dealer. At the time Signet was Audio Technica's premium line much like Lexus now is to Toyota. Now I find myself coming full circle in 2023 using the microscope to look at the AT-ART20.

The close-up view shows flawless generator construction with perfectly wound coils and very clean system part assembly—including the attachment of the line contact stylus to the boron cantilever. You can't imagine the range of quality I have seen under this scope in the 35+ years I have used it.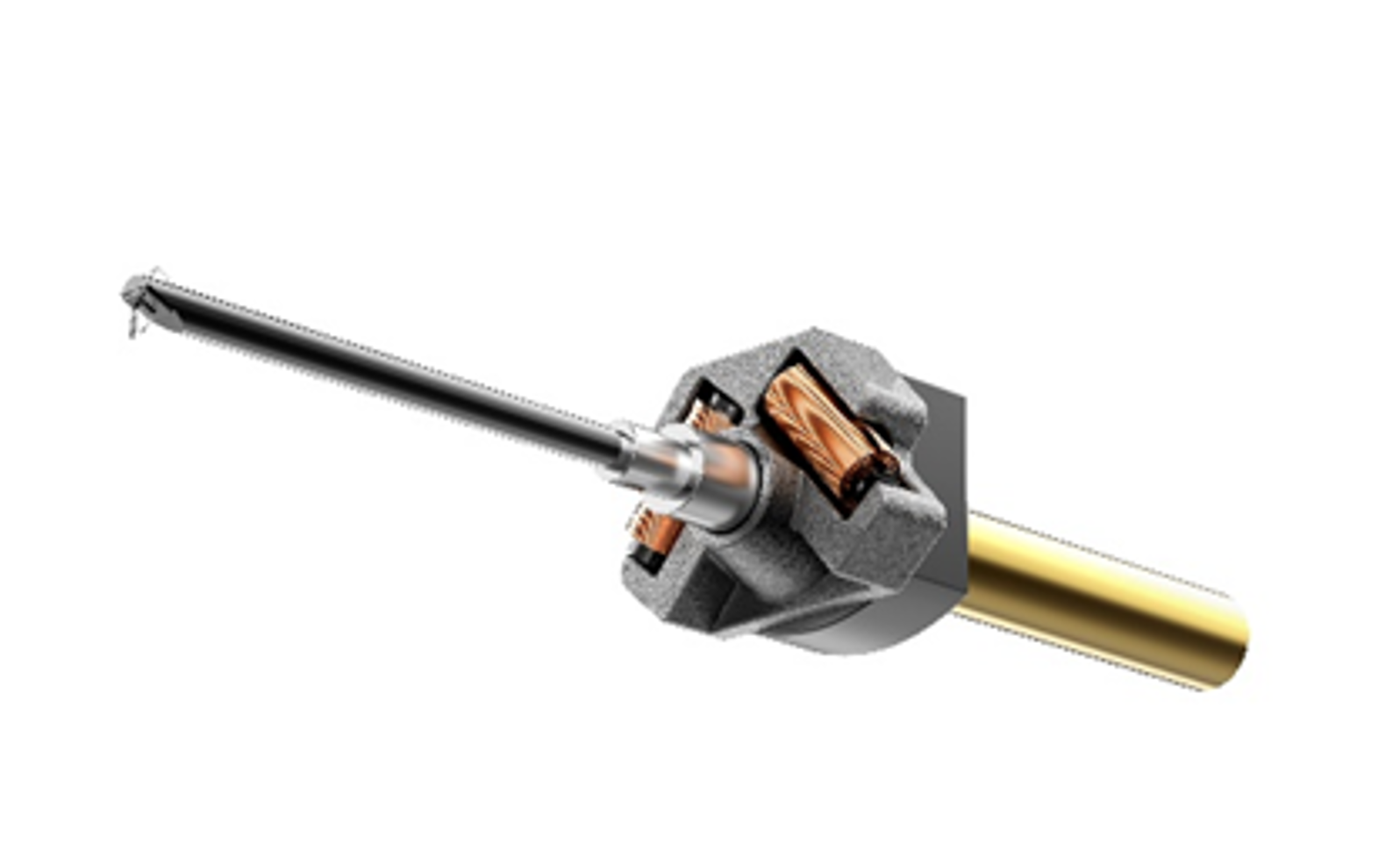 I mounted the ART20 in place of my Benz Micro LP-S on my Holbo MKII air-bearing straight-line tracking turntable and set VTF to 1.8g. That accomplished, my next step is to use my NAD 5120 test record to observe the tonearm/cartridge system's resonant frequency, which fell at a comfortable 10Hz (8-12Hz is the desired range—above warp/wow and below music frequencies).

The SRA and azimuth were adjusted by ear as well as using a Fozgometer, which resulted in the cartridge being virtually level in both planes. Channel separation was measured at an impressive 31dB @ 1kHz on my Tektronix oscilloscope. A sign of good manufacturing. It was time to drop the stylus in the groove.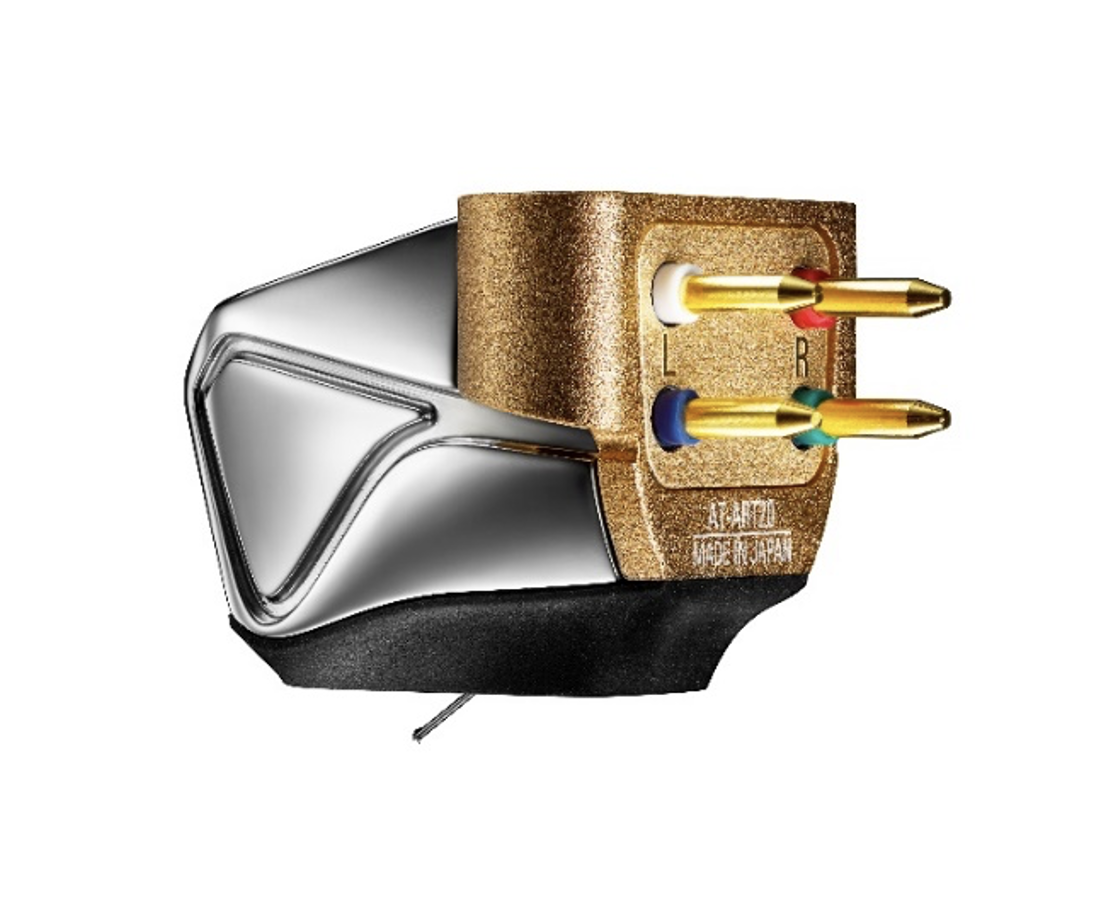 MATCH IT UP

As I spun albums over the next month the ART20 began to reveal itself. Make no mistake about it—this is no traditional wooden bodied Koetsu, Micro Benz, or Ortofon Cadenza Bronze sounding cartridge, with their relatively laid back, slightly warmer than neutral presentation. No indeed!

The sonic hallmarks of this cartridge (and many A-T cartridges) are speed, low-level detail resolution and transparency that will lay your system bare and require careful equipment matching to extract the best performance, much like matching the correct tires on a high-performance sports car. I want to be clear. I do not view this as a negative but simply as the reality of getting a synergistic match of components. If you put great tires on a great sports car and it does not handle well, do you blame the tires or the car? Both, individually, are excellent products. Which one would you point your finger at?

And so it was with this cartridge. I tried the ART20 with four different phono stages. The PS Audio Stellar Phono, my Coincident Statement Phono, a modified Mod Squad Phono Drive, and my Tom Evans Groove+ SRX Mk 2.5. Without question, the Goldilocks combo was with my Coincident Statement Phono which employs the combination of a SUT (step-up transformer) and tube gain stages. It added a touch of density to the music but retained the impressive speed and detail retrieval. 

This is also a cartridge that is quite picky about loading. In my experience, some cartridges are less sensitive to loading than others and sound similar with a wide range of loading. Not this one. I found that < 250 ohms or the 10-30 ohm SUT setting yielded the most balanced sound. Higher values quickly produced a thinner tonal balance. I did increase the tracking force to 1.85 to add just a touch more "drive" to the sound. Now that I had determined the most synergistic match between the cartridge and phono stage it was time to spin a few.

  PLAY ON

Gregory Porter's excellent Liquid Spirit (Blue Note 0602537431540) is always in the first half-dozen albums I play when listening to a new cartridge. Why? Because Gregory's voice has such a raw quality. One that is on the verge of breaking up, yet never does. It's a quality that many cartridges have difficultly correctly capturing. Some smooth it over, some run you out of the room, and some get it just right. 

The DS Audio cartridges nail that sound as does my Grado Statement 3 and now I would add to that list the ART20. It has the speed, transparency, and openness required to correctly capture this character as well as very impressive tracking ability. On the Liquid Spirit cut, I pay particular attention to the hands clapping, which drives the music, Gregory Porter's voice, and the bass line. 

In all three areas the ART20 easily passed the test. The multiple hands clapping were easily separated with very distinct transients, while having a realistic, fleshy quality about them. Gregory's voice was revealed with just the right amount of raw edge to it and the bass line was tight, deep, and fast with little overhang that never got in the way of the music. 

Up next was "Under African Skies" from Paul Simon's Graceland (Warner Brothers 9 25447-1). I focus on the contrasting male/female vocals and the open-fret bass line, both of which were well presented.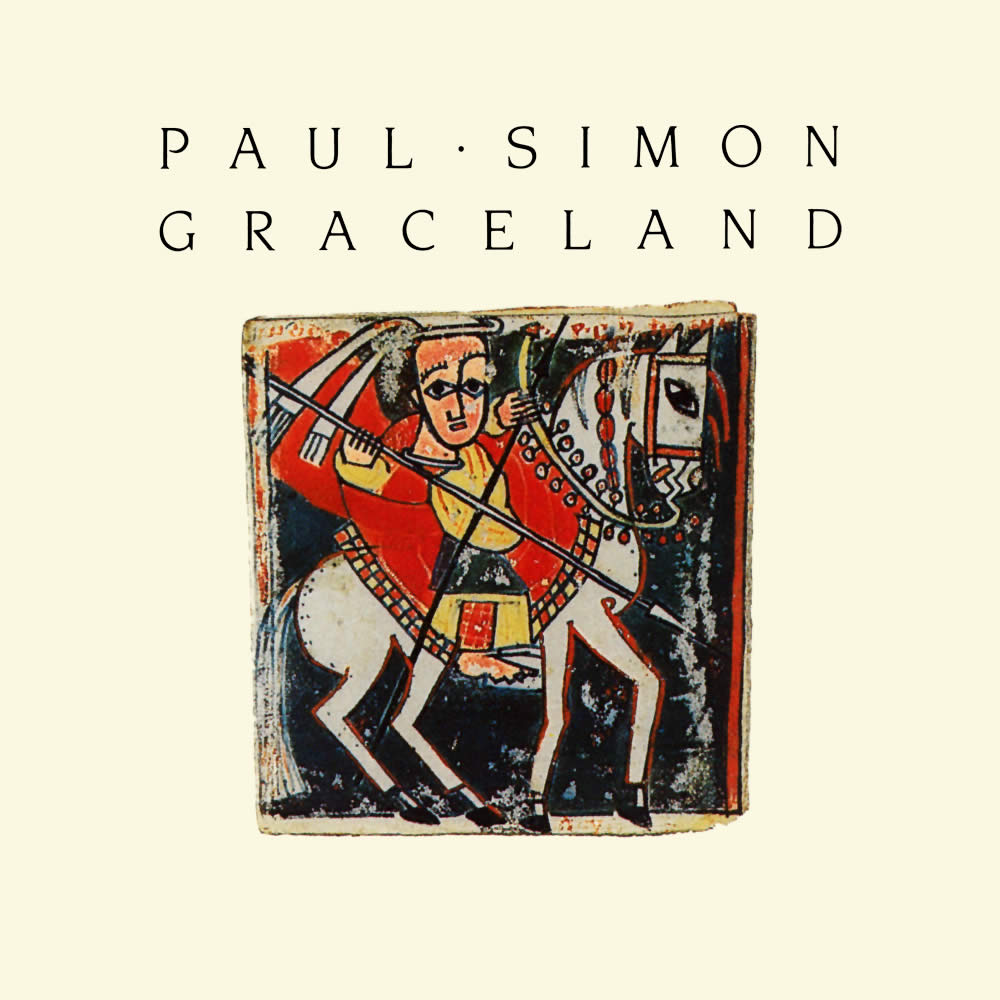 Vocals were nicely separated and did not bleed into each other, with each voice's unique character well revealed. The bass line attack was precise and speed was quite tight and powerful. The music flowed well, and I found my foot tapping along with the music— always a good sign.

What about the cartridge's soundstaging capability? For this, I immediately go to "Matilda" from my Classic Records version of Belafonte at Carnegie Hall (RCA LSO 6006).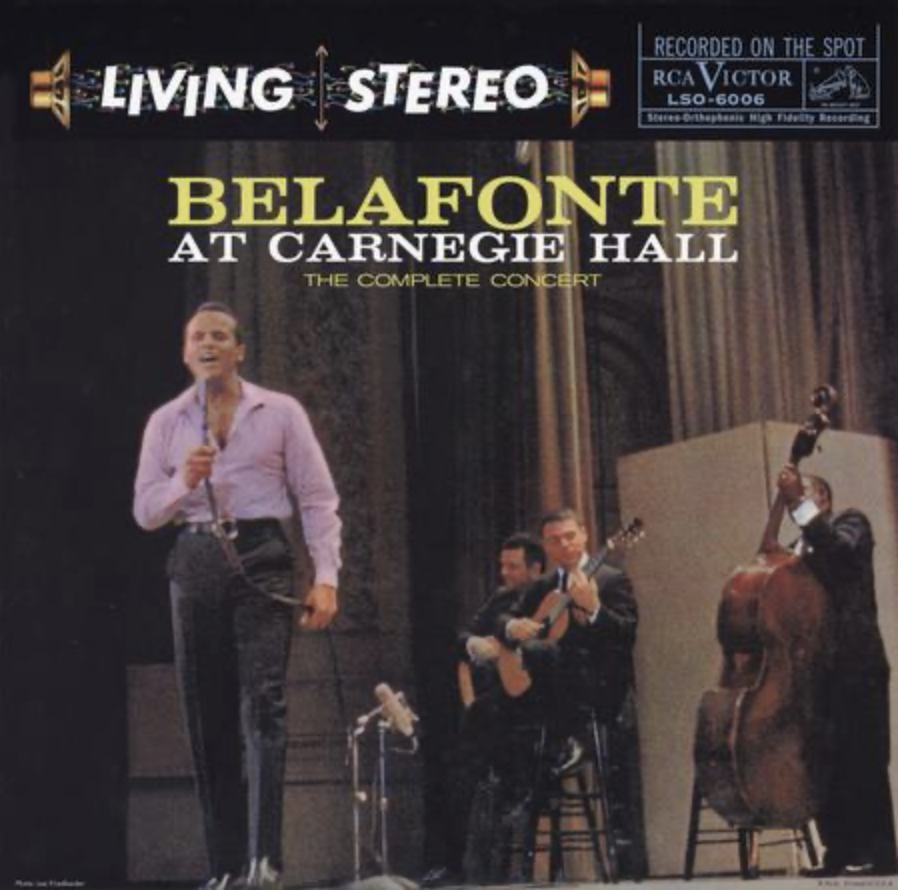 I find this track has many qualities that allow me to discern a system's soundstaging capabilities. You have music, audience participation, applause, speech, emotion, musicians spread wide on the stage and just for grins let's throw in whistling. The ART20's strong points were on display here. Its ability to resolve low-level information contributed to setting up a very nice sound stage with excellent width and depth. The overall presentation was a bit more forward than I prefer and while the height dimension was admirable, I have heard better from other cartridges. Vocal inflections, audience participation, and applause were very well resolved and presented in a way that emotionally involved me with the music.

When I evaluate any component, the first thing I think about is whether its sonic signature places me at the mixing board or in the audience. I find that listeners typically fall into one of these two camps. 

I am blessed to have a good friend who is a cellist with the Baton Rouge Symphony. For many years I have had the pleasure of being invited to be on hand for the symphony's practice sessions and be one of only two or three people sitting out in the audience as the Symphony practiced the upcoming performance. Several years ago, the Symphony offered a program in which during the practice session you could sit on stage next to a musician. I was able to grab the chair next to the first violinist and being able to sit there was quite a revelation. Sitting there I could hear so much character, detail, and artistic inflection—none of which I could possibly hear out in the audience. On the other hand, so seated, on the left side of the stage, I could barely hear the rest of the orchestra! It's a rare cartridge, phono stage, and recording that walks the line to capture all three (character, detail and artistic inflection). I find most recordings/components I listen to skew the perspective one way or the other…. hence my analogy of sitting at the mixing board or in the audience. 

The ART20 unquestionably put me sitting at the mixing board. Its ability to mine detail minutia from the grooves and present them so the listener can more clearly understand what the artist brings to the performance is among the best I have heard from any cartridge.
CONCLUSION
The $3000.00 to $4000.00 price point is a very crowded field with many fine cartridges to choose from. What you get from the Audio Technica's ART20 is a cartridge with excellent macro and micro dynamics, high-frequency extension, and transparency. It has a wide open midrange and nimble yet powerful bass. It tracks like a Formula One car and exhibits no sense of grain. It lays to the slightly cool side of neutral, builds the music from the top down, and sits you at the mixing board.  

If these qualities are on the list of traits you have been looking to add to your system then the AT-ART20 could well be the tonic you need and at $2900.00 it deserves your respect. It has mine!
---------End------------
About our newest contributor, Ken Redmond. Tracking Angle is excited to have Ken join us:
Ken was born in New Orleans, and grew up exposed to the music scene where live music is an everyday event. He's been fortunate to experience/meet many performers, among them: Allen Toussaint, Dr. John, Professor Longhair, Kermit Ruffins, The Meters, Tuba Fats, Dr. Michael White and Trombone Shorty. In the 1970s he managed a high-end audio store and sold many of the brands then available and met the people behind many of them including Mark Levinson, Peter Snell, John Dahlquist, Saul Marantz, Tomlinson (Tom) Holman, Jim Thiel and Steve McCormack. He says, "music and the audio industry have been my professional life, and I feel so very fortunate to have been able to do something I love for a living. I will ask that you indulge me as I intend to write about a broad range of things beyond just equipment reviews. Hey, I may even throw in a good Gumbo recipe. I'll just call it as I hear it. If it touches me, you'll know about it."
Specifications
Cartridge & Stylus

Frequency Response

20 to 50,000 Hz

Channel Separation

30 dB (1 kHz)

Vertical Tracking Angle

20°

Vertical Tracking Force

1.6 to 2.0 g (1.8 g standard)

Stylus Construction

Nude 

Recommended Load Impedance

≥ 100 ohms (when head amplifier connected)

Coil Impedance

12 ohms (1 kHz)

DC Resistance

12 ohms

Coil Inductance

25 μH (1 kHz)

Output Voltage

0.55 mV (1 kHz, 5 cm/sec.)

Stylus Shape

Special Line Contact

Cantilever

0.28 mm (0.011") diameter solid boron

Static Compliance

23 × 10-6 cm/dyne

Dynamic Compliance

13 × 10-6 cm/dyne (100 Hz)

Cartridge Weight

9.0 g (0.32 oz)

Dimensions

17.3 mm (0.68")×16.8 mm (0.66")×26.6 mm (1.05") (H×W×D)

Accessories Included

Non-magnetic screwdriver, Brush, Washer × 2, Cartridge installation screws (M2.6) (5.0 mm (0.20") × 2 , 8.0 mm (0.31") × 2, 10.0 mm (0.39") × 2 , 12.0 mm (0.47") × 2), Protector

Threaded Hole

M2.6 × 2

Stylus Curvature Radius

1.5 × 0.28 mil

Type

MC
Manufacturer Information