Tracking Angle Writers
---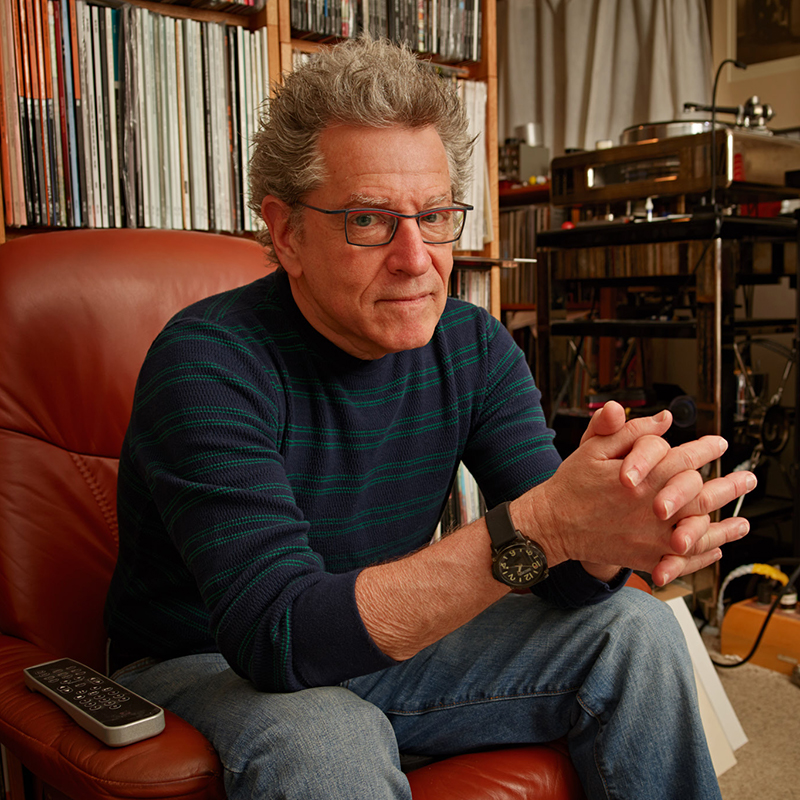 Michael Fremer
Michael Fremer is the editor of Tracking Angle and a longtime audio journalist and radio commercial producer and voiceover artist. He hosted a late-night radio show on Boston's legendary free-form station WBCN-FM and performed as a stand-up comedian opening for The Cars, The Jam, Television and others. After moving to Los Angeles, he co-wrote and voice acted with Harry Shearer, Gilda Radner and Billy Crystal in the 1979 cult classic animated film Animalympicsbefore supervising the Academy Award nominated soundtrack to 1982's TRON. Moving back east in 1986, he served as The Absolute Sound's pop music editor before joining Stereophile in 1995 as a senior contributing editor where, when vinyl had been declared "dead", he started his Analog Corner column. With his current trackingAngle.com partners he launched in the mid-90s the print magazine The Tracking Angle, which later went online as the vinyl focused website musicangle.com and later evolved into Stereophile's sister website AnalogPlanet. After leaving Stereophile and AnalogPlanet in 2022, in cooperation with his partners, he started TrackingAngle.com. He has also returned to The Absolute Sound as editor at large.
Turntable:  OMA K3
Cartridge:  Audio Technica MC-2020, Lyra Atlas Lambda SL, Ortofon MC Diamond (etc)
Phono Stages: CH Precision P1/X1, Ypsilon VPS-100, MC20-L, MC16-L, MC26-L, (+others),
CD/SACD:  dCS Vivaldi One
Preamp:  darTzeel NHB-18NS
Amps:  darTzeel NHB-468, Music Reference RM-200
Speakers: Wilson Audio Specialties XVX
Cables: AudioQuest Dragon, Tara Labs Zero Evolution, Stealth Shakra (others)
HRS SXR and Stillpoints SS equipment racks
Accessories: ASC TubeTraps, Stillpoints Apertures, KLAUDiO KD-CLN-LP200, Kirmuss KA-RC-1,
Audio Deske Pro, Keith Monks Prodigy and Loricraft record cleaning machines.
AudioQuest Niagara 7000 power conditioner.
---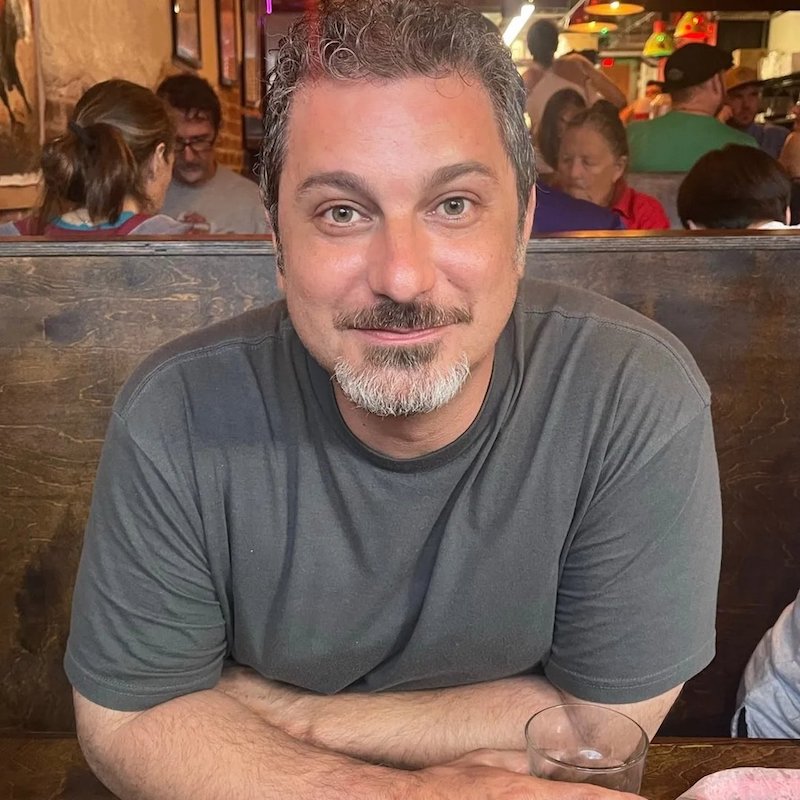 Dean Cacioppo
I was a little different as a kid.  Starting in Jr High and through High School, I did not have a bed in my room. Instead, I opted for a sofa so I could position my speakers and listening position properly. Most of the people who knew me back then thought of me as the stereo guy. In my 20s through my 30s I worked on and off, for a high-end audio shop that had been around since I was a kid. I was lucky enough to bring home any equipment I wanted… as long as I brought it back. At the pinnacle of its popularity, I also managed the largest mobile audio store in the area but my passion was two channel home audio. Now, I have six children (most grown) and run a digital marketing agency in New Orleans. Although I'm a terrible writer, I strangely enjoy writing about audio equipment and have done so for a handful of online periodicals over the years, reaching my apex at Tracking Angle.
turntable—Schiit Sol
cartridge—Hana Umami Blue
phono stages—Audio Research PH5, Musical Surroundings Phenomena III
Preamplifier—Audio Research LS2B
Power Amplifier—Audio Research Classic 60
Speakers—KEF LS50, Spendor SP2/3R2
---
Jonti Davies
Jonti moved from the UK to Japan at the age of 20 and went on to establish himself as a writer, editor and translator covering music, art, culture and technology from his base in Kyoto, the country's ancient capital. His words have appeared in publications such as The Wire and Time Out, countless museum exhibitions, Japanese newspapers, and the scripts of famous speakers. His occasional leftfield productions and mixes of Japanese music are played on BBC Radio Lancashire's long-running dub-oriented On The Wire show.
Jonti is passionate about vintage audio gear, particularly Luxman, Tannoy, Leak, Quad, Decca, Thorens and EAR equipment (all of which have been in his system at different points). He is also learning to play the double bass, while his son is a budding guitarist who has appeared with legendary John Peel favourites Maher Shalal Hash Baz. A lifelong fan of Japanese underground music, you'll find Jonti listening at obscure live venues around Kyoto and Osaka most weeks. Introduce yourself and he'll happily buy you a beer.
Current main system (all vintage):
Turntable—Thorens TD125 Mk. II
Tonearm—SME 3009 S2 Improved
Cartridges—Decca Maroon, Denon DL-107, Empire D-4000/II, etc.
Amplifier—Luxman SQ38FD, EAR Phonobox
Speakers—Altec 600B, Tannoy Arden
Cabling—Luxman JPS, Western Electric
---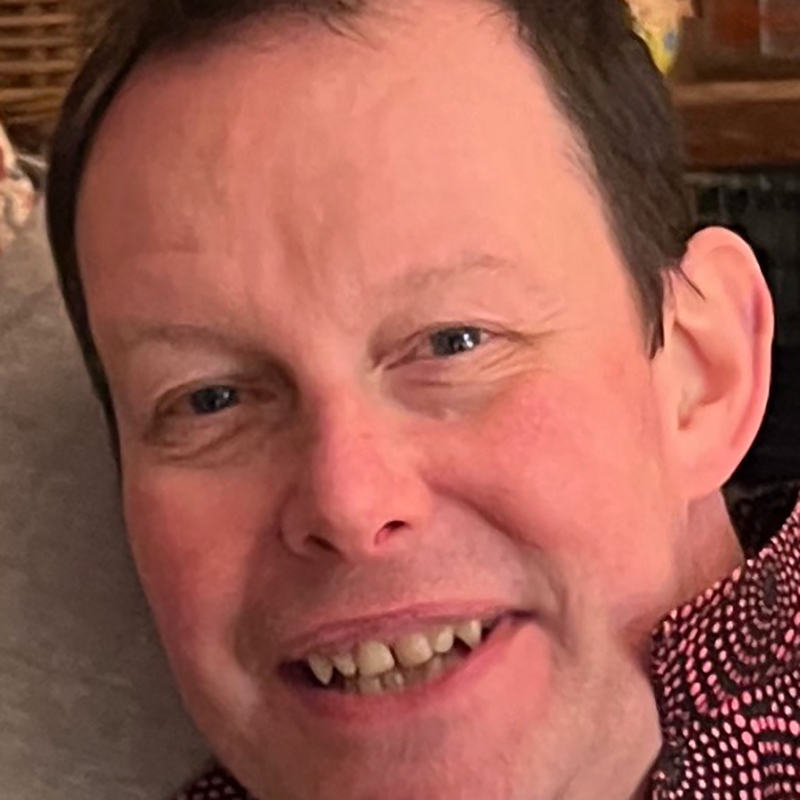 Mark Dawes
Mark Dawes is an educator, writer and artist based in Glasgow. Mark is never far away from the highest quality audiophile components, as he lives two next door to a hifi shop.
2x Technics 1210 Mk2
Ortofon Gold Cartridge
Allen & Heath Xone 23C Mixer
Yamaha NT670CD Amp/Tuner/Streamer/CD Player
Yamaha MCR N870 Speakers
Yamaha YST FSW050 Subwoofer
---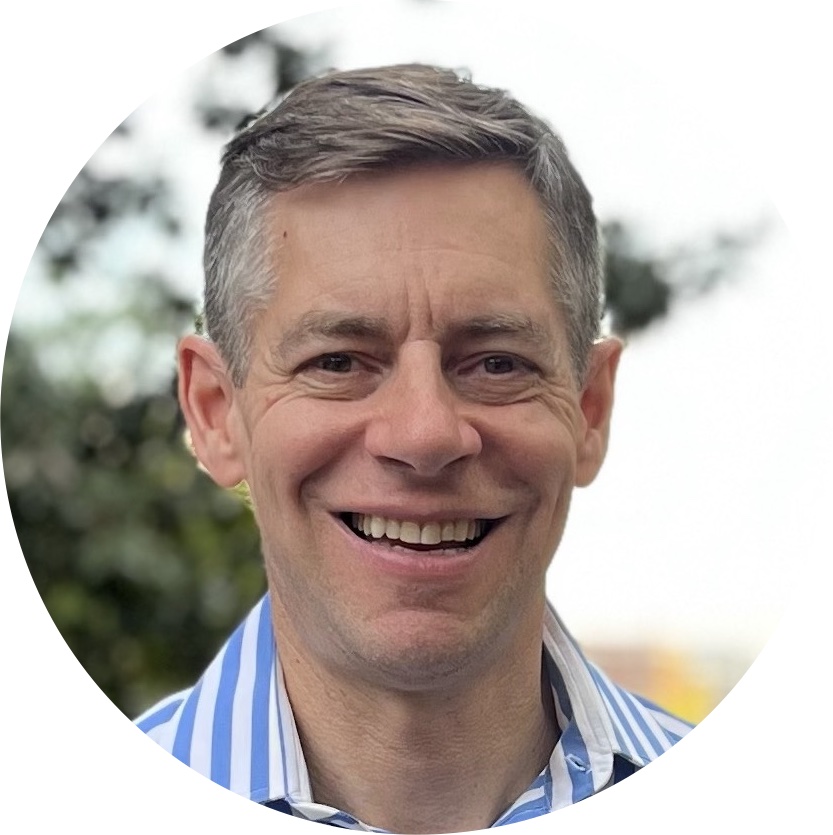 Jacob Heilbrunn
Jacob is editor of the National Interest, a foreign policy magazine, and a non-resident senior fellow at the Atlantic Council in Washington, DC. He is also a senior writer at the Absolute Sound. He is the author of They Knew They Were Right: The Rise of the Neocons and the forthcoming America Last: The Right's Century-Long Romance With Foreign Dictators. He studied trumpet and history at Oberlin College before plunging into the journalistic world. A former senior editor at the New Republic and an editorial writer for the Los Angeles Times, he has written for a wide variety of publications, including the New York Times, Atlantic, New York Review of Books and Politico. As a tyke he began listening to Jelly Roll Morton and Louis Armstrong, both of whom remain favorites. A heavy dose of classical music also features in the rotation.
turntable—TechDas Air Force Zero
tonearms—SAT CF1-9 and Graham Phantom Elite
cartridge—DS Audio Grandmaster Extreme (plus equalizer)
digital— dCS SACD/CD Vivaldi
preamp—darTZeel 18NS
amplifier—darTZeel 468 monoblocks
loudspeakers—Avantgarde Trio G3 loudspeakers
cables—Transparent Audio Magnum Opus
racks—HR-X and Stillpoints
---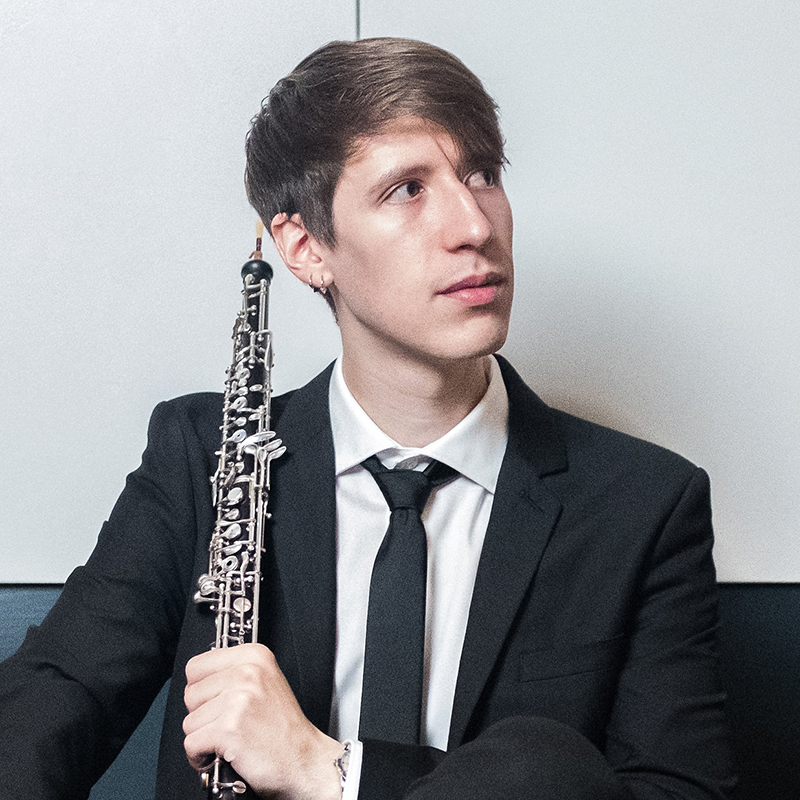 Michael Johnson
Dr. Michael L. Johnson is a Colorado Springs based oboist and music and audio writer. He holds a Masters and Bachelors of Music Performance from McGill University and the Manhattan School of Music respectively, and recently completed his Doctorate in Oboe Performance at Arizona State University. He currently plays oboe and English horn in the United States Air Force as a member of the Air Force Academy Band. Prior to his current position, he was the solo English horn of the Tucson Symphony Orchestra. Michael collects, and is an enthusiast of many genres including Classic Rock, Punk, Death and Black Metal, Post-Hardcore, Emo, Garage/Psych, Goth, and Progressive Rock. He is also a collector and enthusiast of Japanese popular music from the 60s through the 2000s. He is a content contributor for The Absolute Sound and HiFi+, and maintains a vinyl-focused YouTube channel. You can follow his vinyl journey on Instagram.
Pure Fidelity Horizon turntable
Acoustic Signature TA-1000 tonearm
Hana Umami Red
Allnic H1202 phono stage 
Hegel H390 Integrated Amp
Oppo BDP-105 D disc player
Denafrips Pontus II DAC
Harbeth 30.2 XD speakers
Rel T7x sub
---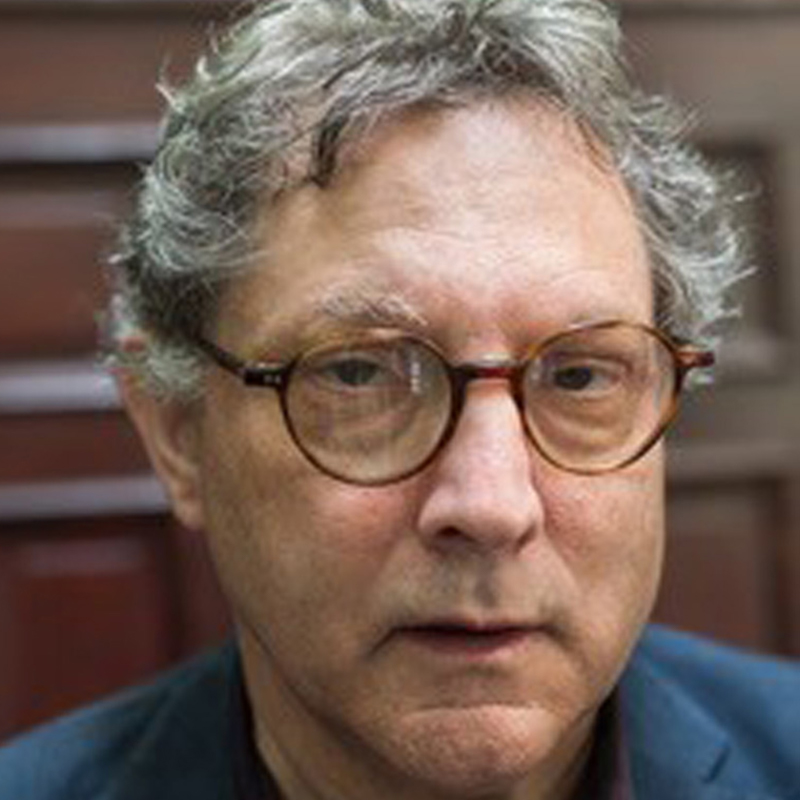 Fred Kaplan
Fred Kaplan is a Pulitzer Prize-winning journalist, the national-security columnist for Slate, the author of six books, an occasional contributor to several other publications including the New York Review of Books, and a former reviewer for Stereophile and The Absolute Sound. His website is Fred Kaplan.info
TURNTABLE: SME Model 6.
CARTRIDGE: Ortofon Cadenza Black.
CD/SACD PLAYER: dCS Puccini.
PHONO PREAMP: PS Audio Stellar.
LINE-STAGE PREAMP: Simaudio Moon P-740.
POWER AMP: Simaudio Mood A-860.
SPEAKERS: Ravel Studio 2s.
POWER CONDITIONER: AudioQuest Niagra 3000.
CABLES: AudioQuest (including Wild Blue Yonders, Hurricanes).
ACCESSORIES: Monster Cable Record Clamp, KLAUDIO record cleaning machine, Audio Intelligent stylus cleaner.
---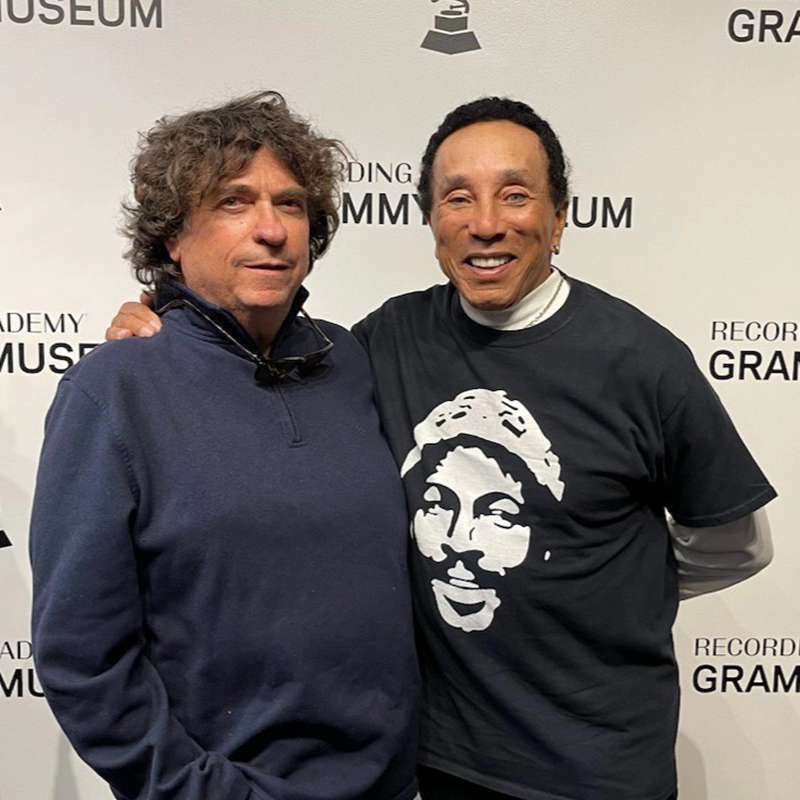 Harvey Kubernik
Harvey Kubernik is the author of 20 books, including 2009's "Canyon Of Dreams: The Magic And The Music Of Laurel Canyon" and 2014's "Turn Up The Radio! Rock, Pop and Roll In Los Angeles 1956-1972".  He has also written titles on Leonard Cohen and Neil Young. Sterling/Barnes and Noble in 2018 published Harvey and Kenneth Kubernik's "The Story Of The Band: From Big Pink To The Last Waltz." In 2021 they wrote "Jimi Hendrix: Voodoo Child" for Sterling/Barnes and Noble. Harvey and Kenneth are writing a book for 2024 publication by Insight Editions, "Images That Rocked the World (The Music Photography of Ed Caraeff)".
TBD
---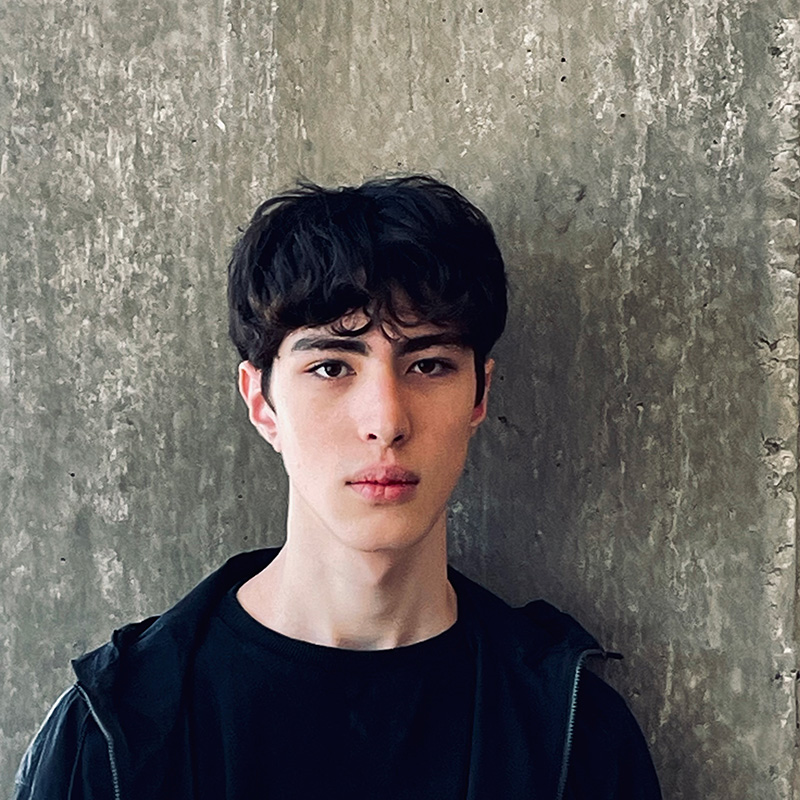 Malachi Lui
Malachi Lui is a music obsessive, avid record collector, art and literature enthusiast, and cultural observer "attempting to comprehend the post-everything landscape we've found ourselves in." He writes about culture, music, and the internet on his Substack, The Death Of Culture. Follow him on X / Twitter.
Rega P6 turntable with NEO
Ortofon MC Cadenza Bronze cartridge
Stein Music 'The Perfect Interface Carbon' mat
Liberty Audio B2B-1.1 phono preamplifier
Hegel H95 integrated amplifier
Arcam CDS50 SACD/CD player
SSL 2+ interface/DAC
ELAC B5 bookshelf speakers
GIK Acoustics room treatments
Cabling by SpiralGroove, Crystal Cable, Audioquest
---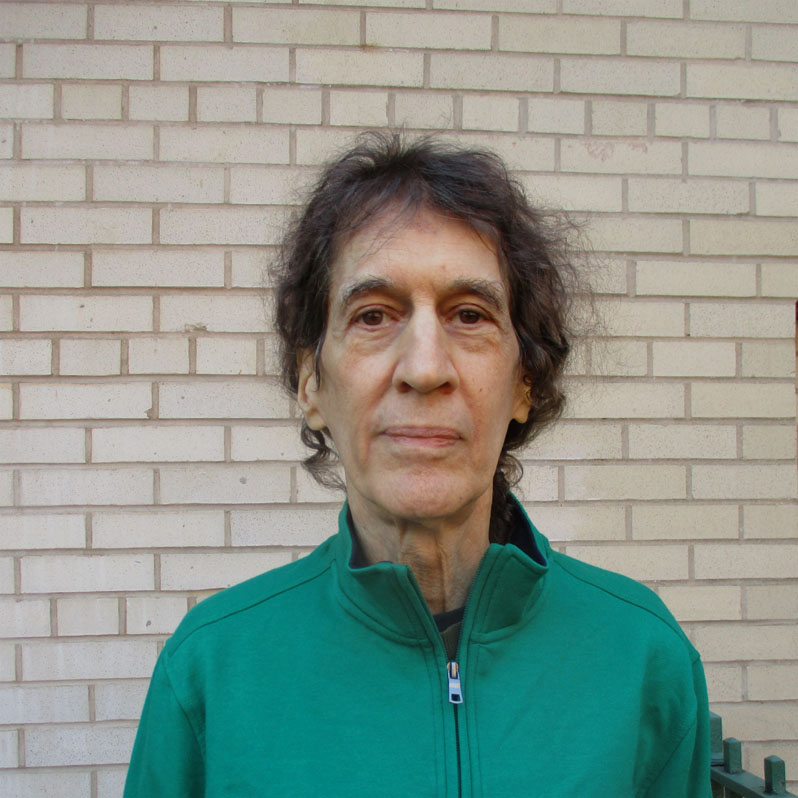 Willie Luncheonette
Willie Luncheonette grew up in Manhattan's Upper West Side in New York City with a lifelong love of art and music. In the past, he ran a Google Plus site with comprehensive surveys of early New York hardcore music, Bob Marley and The Wailers, mid-late 1960s Jamaican rocksteady, and Oi! music from the 70s and 80s. He has guested on EaSt Village Radio (the station name) where he hosted two hour shows on Irish punk music as well as shows titled "1977--The Year Punk Took Over". In 2021 he completed his directorial feature film debut, the 4 hour long The Sun Behind The Sun Behind The Sun, which features over 3 hours of punk and reggae on its soundtrack.
NAD 314 integrated amp
Turntable--Rega P3 w Sumiko Blue Point Special
CD player--Rega Apollo
---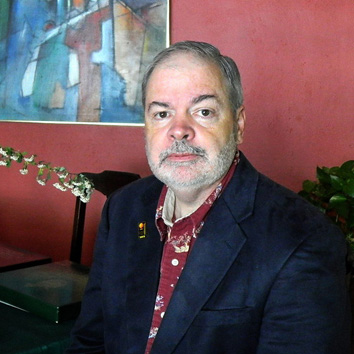 John Marks
John Marks is a multidisciplinary generalist and lifelong audio hobbyist educated at Brown University and Vanderbilt Law School. He has worked as a classical music record producer and label executive, music educator, recording engineer, and as a music and audio equipment journalist. He's appeared as a columnist in The Absolute Sound and Stereophile magazines, and his consulting clients have included the University of the South (Sewanee, TN), Grace Design, Fountek Electronics Company, Ltd., and Steinway & Sons.
Parasound Halo CD 1 Compact Disc Player/Transport (Esperanto Audio SPDIF cable)
            Also: JVC XV-N50 DVD player as CD transport
            Apple MacBook Pro laptop computer running QOBUZ and Amadeus Pro II (WireWorld USB cable)
            Bricasti Design M3 DAC (ArgentPur or Esperanto Audio Balanced XLR interconnects)
            Also: Grace Design m900 HPA/DAC/Pre
            Audio-Technica ATH-M50x headphones
            VTV (Purifi-based) 1ET400A stereo power amplifier
            Also: Nakamichi PA-5 and Parasound Zamp v.3 stereo power amplifiers
             SB Acoustics Sasandu Tx loudspeakers
            Also: Esperanto Audio "Parolanto" loudspeakers (prototypes); various other Esperanto Audio
            2-way loudspeaker prototypes;
           Desktop system: NAD CD Receiver 715; ADS/Braun L 300C loudspeakers
---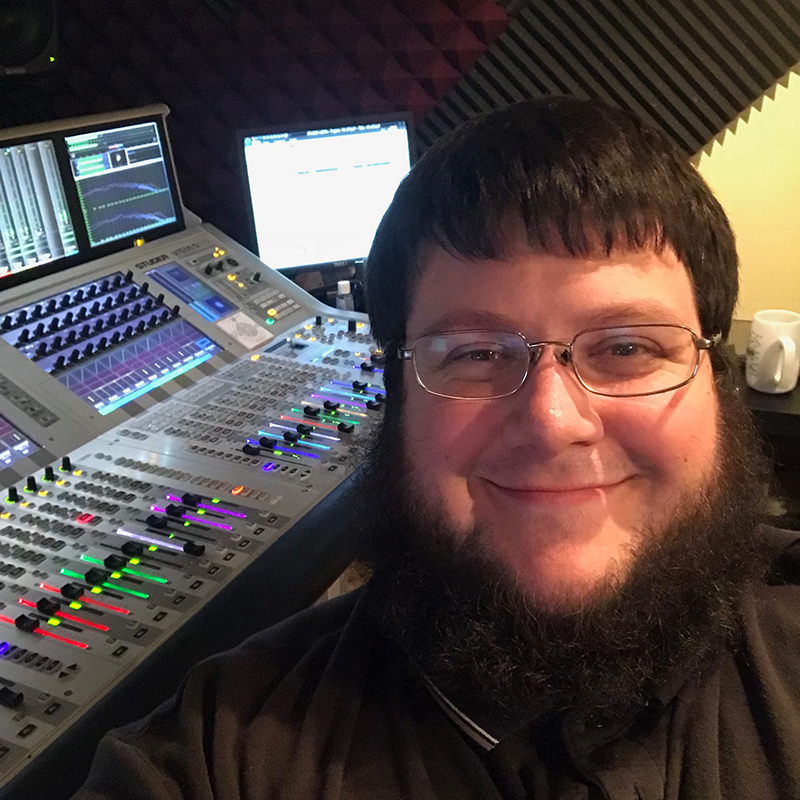 David MacRunnel
David MacRunnel is a lifelong audiophile, who began his love of music, records, and antique audio at age three. He bagan climbing the upgrade ladder as a teenager while while teaching himself to record music and provide live mixing services and audio/video digitization. He later joined the St. Louis Symphony Orchestra recording team among others. Pressure from the Covid pandemic pushed him into a stable full time position in television broadcast engineering. Audio fidelity has always been his goal, and having been exposed to modern digital recording and reproduction, he has over time become less of a strict vinyl evangelist though he still enjoys his approximately 10,000 records and continues to add LPs to his collection. He remains passionate about music and the differences in devices that reproduce it.
Speakers: Dynaudio Confidence C4
Amplification: Hypex NC400 Stereo Amp
Reference phono rig: Technics SP-10mk2/SME 312/Lyra Kleos/SPL Phonos
RCM: Loricraft PRC3
DAC/Preamplifier: Lynx Hilo
Transport: Oppo BDP-105D
Open Reel: Teac X-2000R
---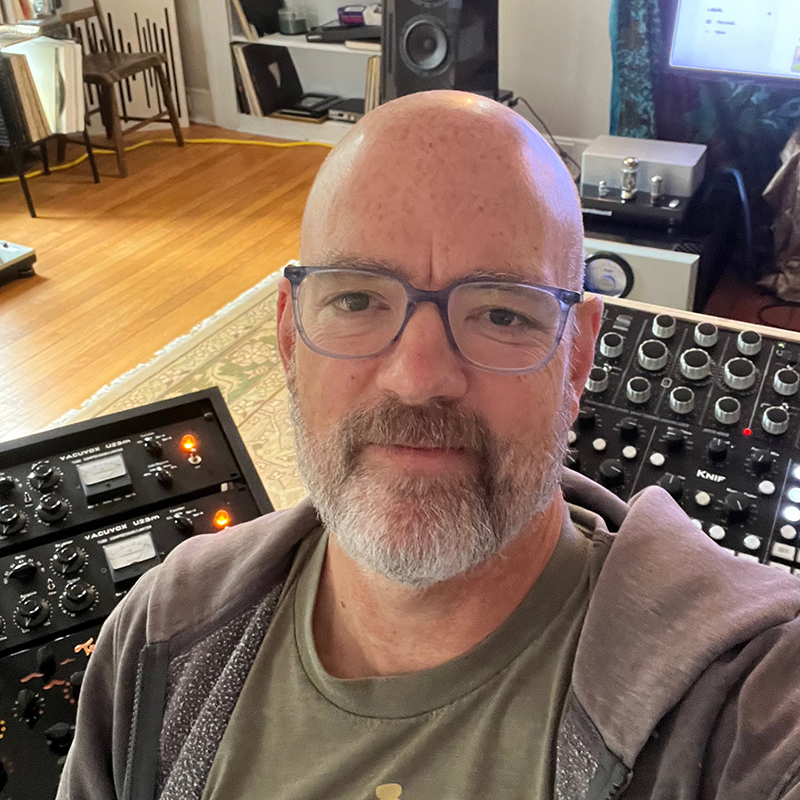 Dave McNair
For 44 years, Dave McNair has been a professional recording and mixing engineer, producer, audiophile, and for the last 22 years, a mastering engineer. After stints in NYC, Los Angeles, and Austin, he now operates Dave McNair Mastering in Winston-Salem, North Carolina, where he resides with his partner Linda and their cat, Speedy. Dave spends his free time listening to records, reading, meditating, cooking, hiking, cycling, and swapping out hi-fi gear in search of a better sound.
Home system
Qln Prestige Five loudspeakers (soon to be Acora VRC)
VAC Master Preamplifier with phono option
Ampsandsound Zion Monos
TW Acustic Raven LS with Raven 10.5 arm
Dynavector XV-1t,  ZYX Ultimate 100, Charsima Audio Signature One, carts
Forssell Technologies MADA-2a ADC/DAC
Innuos Zen Mini streamer
Cardas and Iconoclast cabling and power cords
Analog Magic, Acoustical Systems Smart Tractor and Wally Tools analog setup gear
Studio Monitor system
Knif Audio custom monitor controller
Pass Labs XA-200.8 monos
Acora Acoustics SRC-2 loudspeakers
Prism Sound Dream DA-2 DAC AD-2 ADC and Prism ADA8 XR DAC/ADC
Equitech balanced power
Rega P10 turntable with various carts
Simaudio 310 LP phono pre
---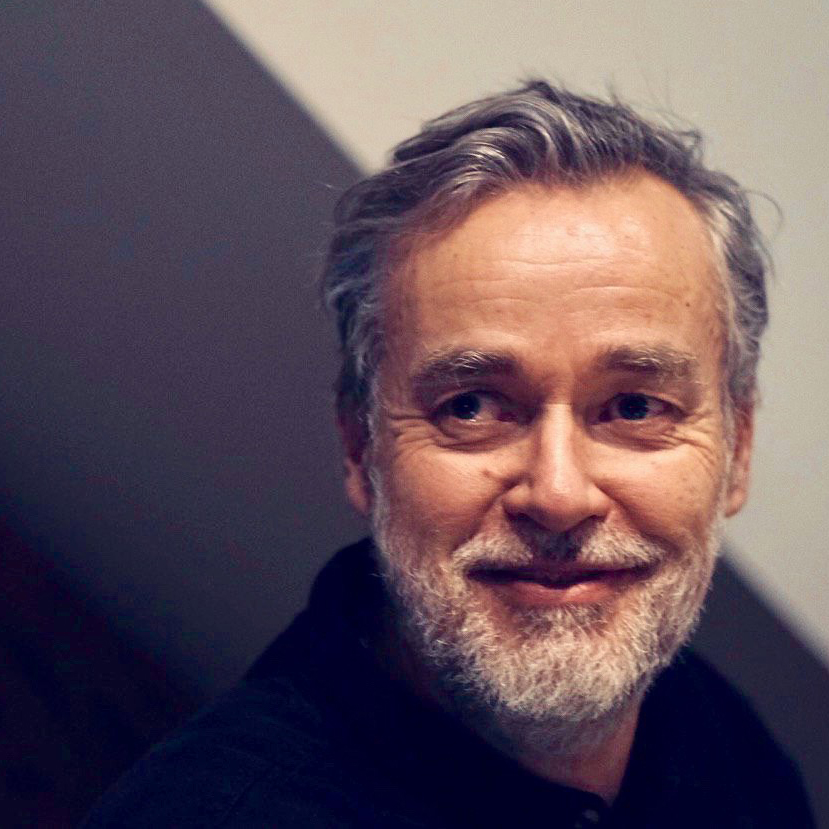 Jan Omdahl
Jan Omdahl is a Norwegian columnist, critic, and author, writing about music, audio, technology, media, and culture since the 1980s. He has published several books, among them a collection of essays on the Internet and the critically acclaimed biography of Norwegian pop band a-ha. His latest book is a detailed history of the Jan Garbarek Quartet's seminal 1970 album Afric Pepperbird. He is a music freak, record collector and audiophile, in that order.
Turntable: Garrard 301 by Martina Schoener
Tonearm: Origin Live Enterprise C Transcription Reference
Cartridges: Lyra Etna Lambda, Lyra Kleos 
Phonostages: Suesskind Rauschfrei prototype, ASR Basis Exclusive MKII
CD player: Marantz SA15S
DAC: Antelope Zodiac Gold + Voltikus
Amplifiers: Copland CT-408, Devialet 1000 Pro Core Infinity
Speakers: JBL K2 S9900
Headphones; Sennheiser HD800
Speaker cables: Transparent Ultra, Duelund DCA12GA
Inteconnects: Lyra PhonoPipe, Vertere Pulse-R, Black Magic Emotion
Townshend Seismic Podiums, IsoAcoustics Orea, Transparent Powerisolator Reference, PSI Audio AVAA active bass traps, Synergistic Research Acoustic ART system, Nordost Pulsar Points, Roon, Tidal
---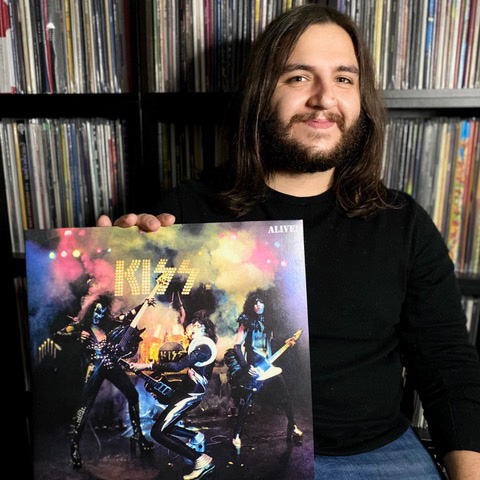 Dylan Peggin
Dylan Peggin was born and raised in Vineland, NJ and grew up listening to progressive rock bands such as Rush, Genesis and Yes. At the young age of two, he became a member of the KISS Army and never looked back, later starting his vinyl collecting journey in 2014. In 2018 he started The Record Spinner YouTube channel about music and record collecting, uploading videos every Friday based on artist discussions, collection showcases, record store vlogs, unboxings, monthly hauls, and much more. He's also written for VWMusic.
Turntable - Audio Technica AT-LP120X USB
Receiver- Onkyo TX-NR696 Receiver
Loudspeakers - Pioneer SP-BS22A-LRs
Headphones - KOSS Pro4S
---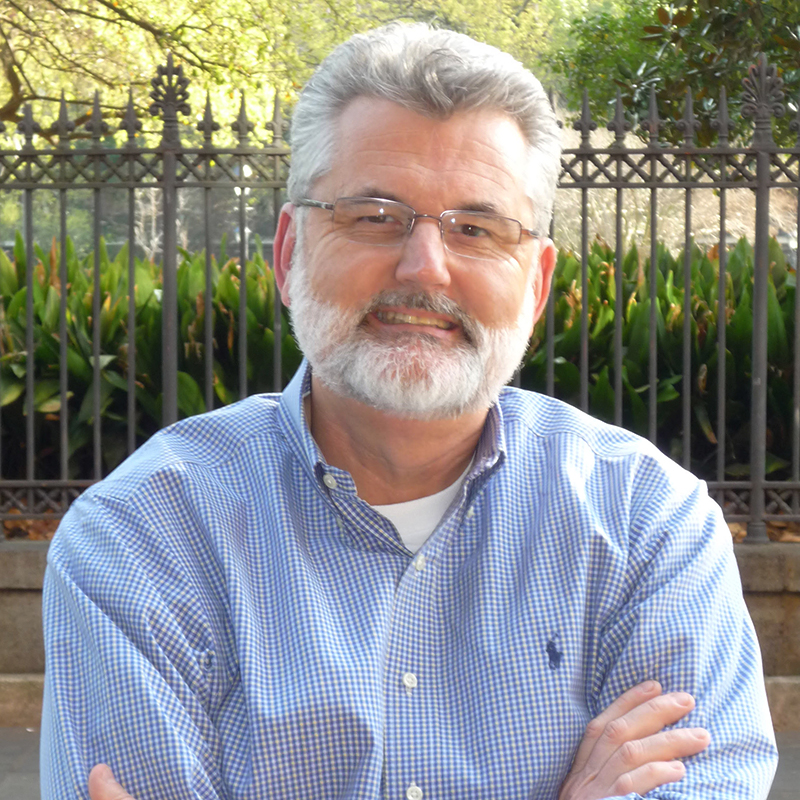 Ken Redmond
Ken Redmond was born in New Orleans, and grew up exposed to the music scene where live music is an everyday event. In the 1970s he managed a high-end audio store and sold many of the brands then available and met the people behind many of them. "I'll just call it as I hear it," he says. "If it touches me, you'll know about it."
Preamplifiers  SMc Audio VRE 1C, Exemplar Audio Exception, Benchmark LA4, RGR Model 4 ( modified)
                           Hegeman HAPI 2
Amplifiers        Quicksilver Audio MS190, SMC Audio GT23 Ultra, Pass Labs SIT3, Benchmark AHB2
                           Monoblocks
Loudspeakers  Acoustic Zen Crescendo II, Pure Audio Project Trio 15 Coax and Voxativ AC-PiFe
Turntable         AMG Viella V12JT, Holbo MKII. ViV Lab Rigid Float  tonearm
Cartridges        Micro Benz LP-S, Grado Statement 3, Ortofon Cadenza Bronze, Shure V-15 Type V-MR
Phonostage     Tom Evans Groove + SRX MK 2.5, PS Audio Stellar Phono, Mod Squad Phono Drive
Reel to Reel     Studer A810 with King/Cello tape preamp direct wired Flux Magnetic Heads
Digital               Innuos Zenith MKIII, Innuos Phoenix USB, Uptone Audio EtherREGEN network switch with
                           AfterDark Power and Clock. PS Audio DAC II, SMc Audio Ultra DAC, Jays Audio CDT3 MKIII,
                           McCormack Audio SST-1
Power               P I Audio UberBUSS & DigiBUSS II
Cables              Acoustic Zen, Triode Wire Labs, Audience, Exemplar Audio, WBC, Analysis Plus
---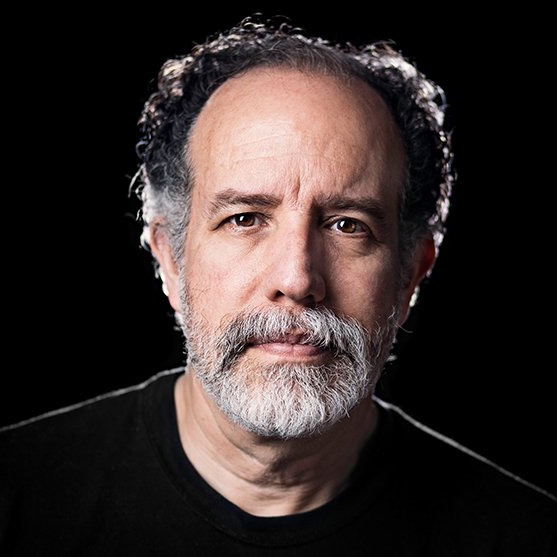 JoE Silva
JoE Silva has written about music for over 30 years and is currently a regular contributor to Electronic Sound. He's also the longtime host and producer of Georgia Public Broadcasting's Athens 441, an award-winning eclectic mix of modern music.
Turntable: Pro-Ject T1 Phono SB (bought on Michael's recommendation)
Cartridge: Ortofon OM 5E cartridge
Speakers: KRK Classic 5 G3 5" Powered Studio Monitors
---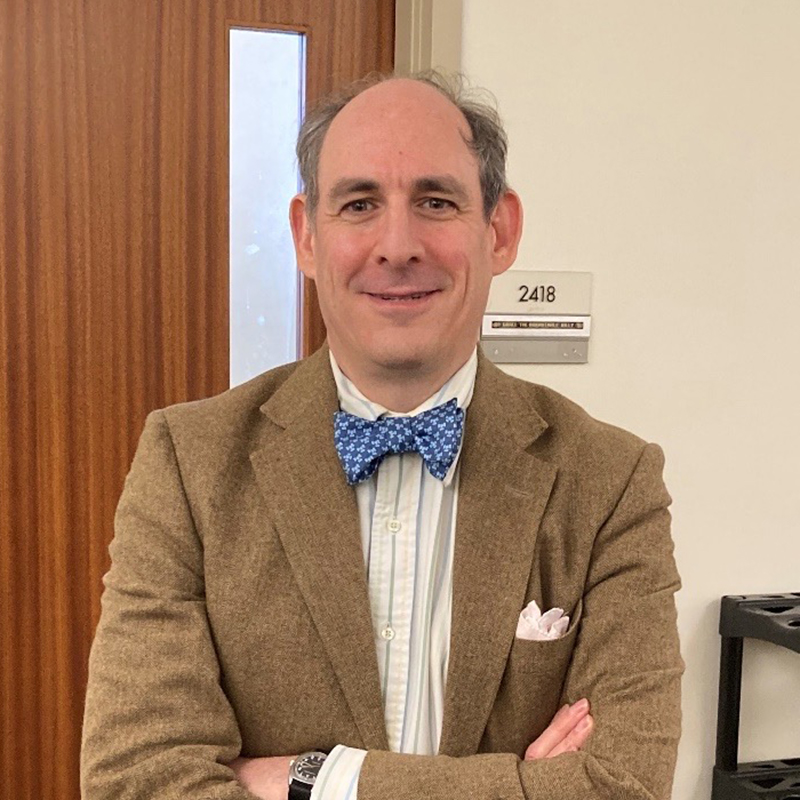 Joshua B. Smith
Joshua B. Smith lives in Augusta, Georgia and as the appellate lawyer for the District Attorney of the Augusta Judicial Circuit, regularly appears before both the Court of Appeals and Supreme Court of Georgia. He has written for the Brown Daily Herald, Atlanta Magazine, the Augusta Chronicle, and the Augusta Metro Spirit. His essay in response to Greil Marcus' book, The History of Rock 'n Roll in Ten Songs, was chosen by Marcus to appear on the Yale University Press website. He lives with his wife Sara, son Gene, and nine-year-old American domestic shorthair Junebug.
Yamaha  A-S701 integrated amplifier
 Rega Fono MC MK4 Phono Stage
 Rega RP6 turntable
 Rega Ania Pro MC cartridge
 Klipsche KG2.2 bookshelf speakers
 Audioquest cables
---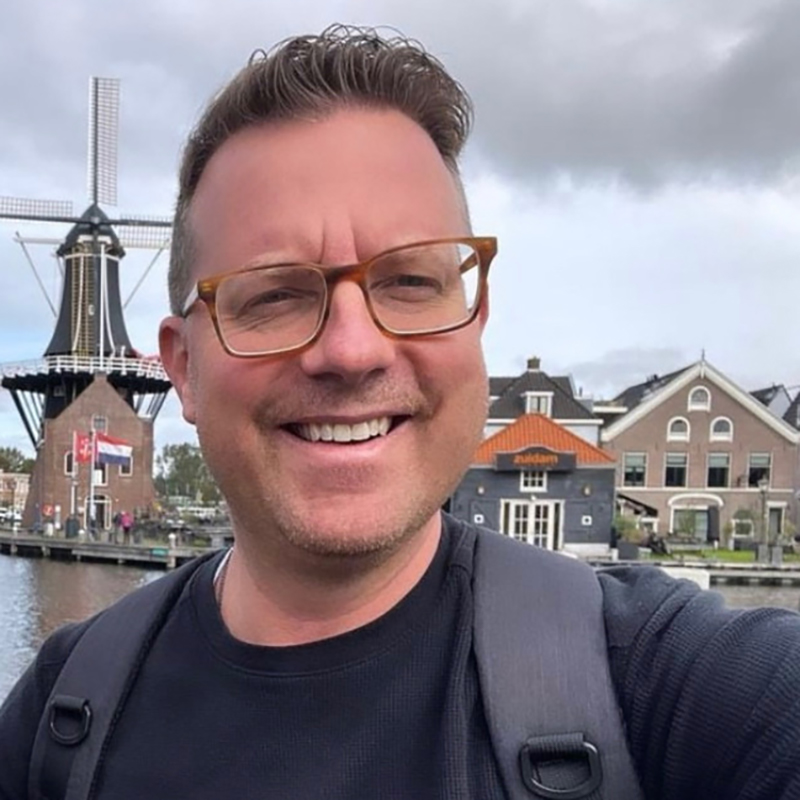 Evan Toth
Evan Toth is an educator, professional musician, writer, radio host, avid record collector, and hi-fi aficionado. Toth hosts and produces a weekly music program - The Sharp Notes - on WFDU, 89.1 FM in the NYC metro area. Additionally, he hosts a long-form interview podcast, Radar through The Vinyl District where he's interviewed many musical luminaries most of which can be found on his YouTube channel. He can be followed at the usual social media places. For more information visit www.evantoth.com.
Turntable: Technics 1200 MK2
Cartridge: Ortofon 2M Black
Integrated Amps: McIntosh 6200 and Marantz 2325
Tuner: McIntosh MR78
Loudspeakers: JBL L100 Classic
---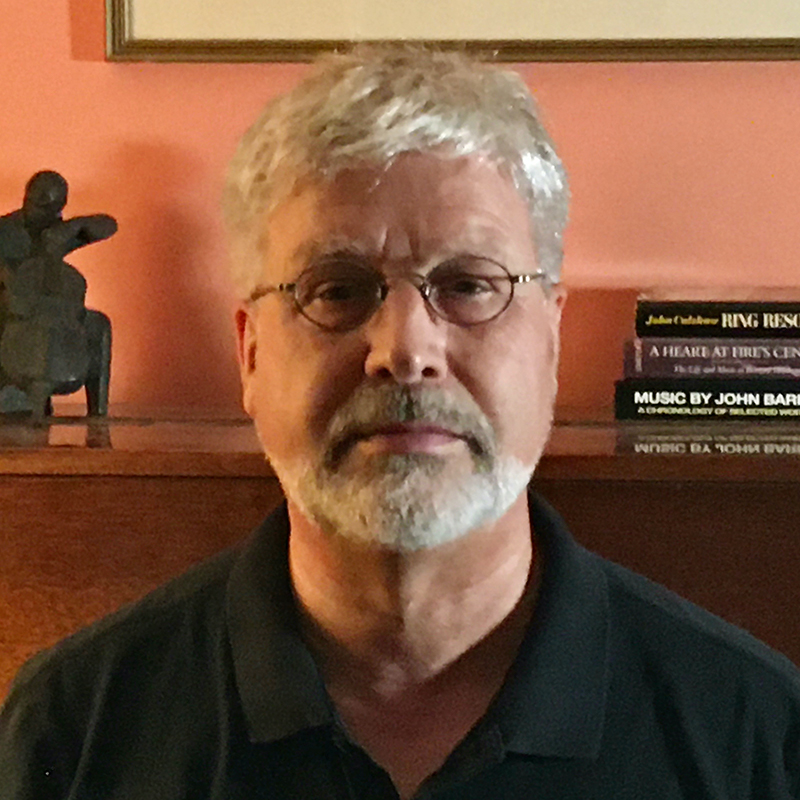 Mark Ward
Mark Ward is a Peabody Award-winning radio producer, writer and director whose drama and music programs have aired on NPR, the BBC and other international networks. His short film, "Clinic E," won the American Film Institute's Franklin J. Schaffner Award and played at over 40 festivals worldwide. His articles on film and music have appeared in the Financial Times and the Boston Globe. Trained in classical music from age 7, he specialized in early music for his degree at Oxford and wrote his thesis on Bernard Herrmann at a time when few studied film music seriously. He has also dabbled in songwriting and studio production. Subscribe to his YouTube channel, Music on Record.
Turntable:  Well-Tempered Classic (with round motor)
Cartridge:  Micro-Benz Ruby 2
Phono Stage:  L.A. Audio (currently out of commission, so I am using the stellar Schiit Mani 2 - a giant killer)
CD/SACD:  Cary Audio 306
Preamp:  Kora Equinoxe
Amps:  Genesis Monoblocks 60 Amp Valve
Speakers:  Silverline Sonatas with upgraded crossover and Dynaudio tweeters
Cables:  Aural Symphonics
Custom-made stands with Townshend Seismic Sink for Well-Tempered Turntable
---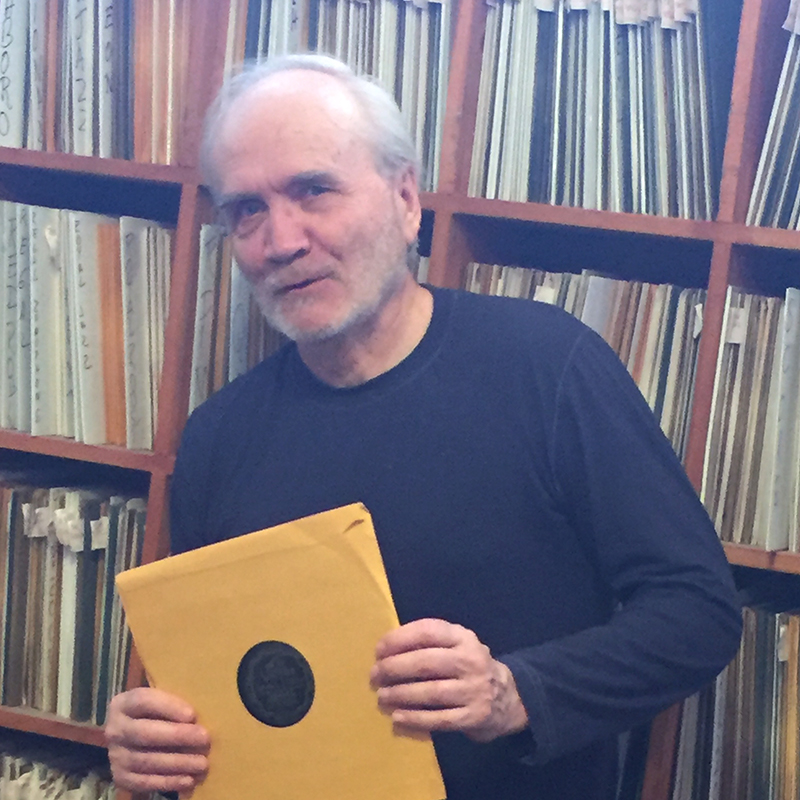 Joseph W. Washek
Joseph W. Washek ran his own record labeI in the early 2000s and produced CDs by greats like John Tchicai and Roswell Rudd. He's done tape transfer work for the Sam Rivers estate, No Business Records and for Mosaic's Coleman Hawkins box. He also practiced law for 36 years before retiring and moving 30,000 LPs, 5000 78s, and 2500 CDs 2300 miles, nearly across the country, with the help of his patient and heroic wife.
VPI Prime, Technics1200-SLMK2 modified to play 78 rpm.
Koetsu Rosewood Signature, Ortofon Quintet Black, Ortofon 2M Black, Hana SL mono plus more
Zesto Andros Deluxe ll, Rossner & Sohn Canofer, Sunvalley SV 1616D, Graham Slee Accession, Graham Slee Elevator EXP
Blue Circle BC3
Benchmark DAC2 HGC, BenchmarK ADC1
Aurender X-100, Aurender ACS10
2 Bryston 4BSST run mono
pair of Revel Ultima Studio 2
Audioquest Emerald cables
---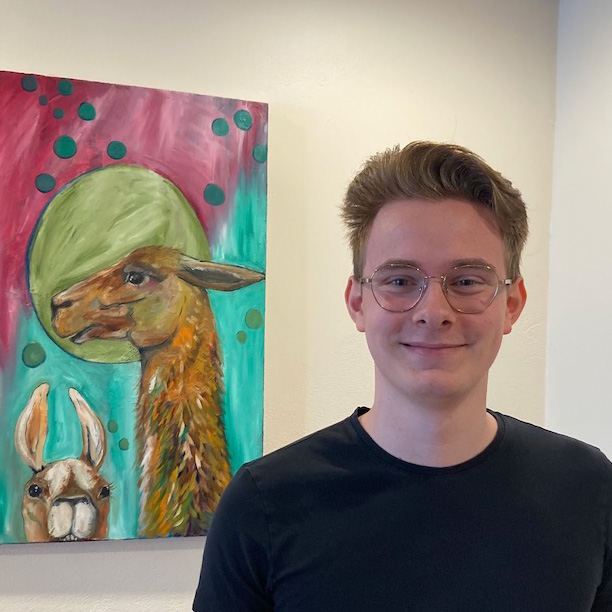 Nathan Zeller
Nathan Zeller is a young Canadian audiophile currently studying electrical engineering at the University of Alberta. He hopes to use his degree to embrace the high-fidelity audio world and blur the lines between reproduced music and live performances.
Loudspeakers: ELAC Uni-Fi 2.0 UB52
Subwoofer: REL T/5x
Stands: KEF S2
Integrated Amplifier: PS Audio Sprout100
Interconnects: AudioQuest Golden Gate
Turntable: MoFi Electronics StudioDeck