American Gothic
Low's "Christmas" is a loveable slowcore cult classic. Give yourself the gift of also listening to their dark and challenging 2018 masterpiece, «Double Negative».
Photo: Nathan Keay
A truly successful Christmas gravy needs the proper balance of fat, salt, heat and acidity. It takes a lot more acidity than you would think. Without it, the sauce goes all over the place balance-wise, becoming hopelessly sweet and shapeless.
The same, I find, goes for Christmas records. Without some acidity in the mix, a yuletide record collection becomes too much of a good thing. Which is why records like A Christmas Record (Ze Records ILPS 7017, 1981 original on white vinyl), with gloomy classics like Cristina's «Things Fall Apart» and Alan Vega's «No More Christmas Blues», the psychedelic Christmas soul masterpiece Peace by Rotary Connection (Cadet Concept LPS 318, 1968) and the traditional Norwegian folk singer Sondre Bratland's beautifully uplifting Christmas Scandi-doom classic Rosa Frå Betlehem (Kirkelig Kulturverksted FXLP121, vinyl reissue 2017) gets heavy rotation at my house. The latter was recorded with spectacular sound and ambience in a church in Betlehem, with a Palestinian children's choir and a group of musicians led by my childhood friend Knut Reiersrud (guitar), Iver Kleive (organ, synth), Paolo Vinaccia (percussion) and Suheil Khoury (flute). 
These records, and others in similar vein, balance out regular sweet staples like Phil Spector's Christmas Album (Apple Records APCOR 24, 1972), Vince Guaraldi's A Charlie Brown Christmas (Craft Recordings CR00061 re-release, 2017), The Staple Singers' The Twenty-Fifth Day of December (Riverside RLP 3513, 1962) and Nick Lowe's 45 RPM Quality Street (Proper Records PRPL114, 2013).
Another record that strikes the perfect balance between sweet and sour, is Low's Christmas (Sub Pop SP 906, first UK vinyl issue, 2010). This slowcore cult classic was first relased on cd in 1999, and has become a favorite amongst those of us who tend to enter the holiday season with a mixture of melancholy, trepidation and joy.
Who Doesn't, in This Day and Age?
Listening to the album makes for a rather special experience this year, against the sad backdrop of Low singer, drummer and co-founder Mimi Parker's passing from ovarian cancer in November, aged 55.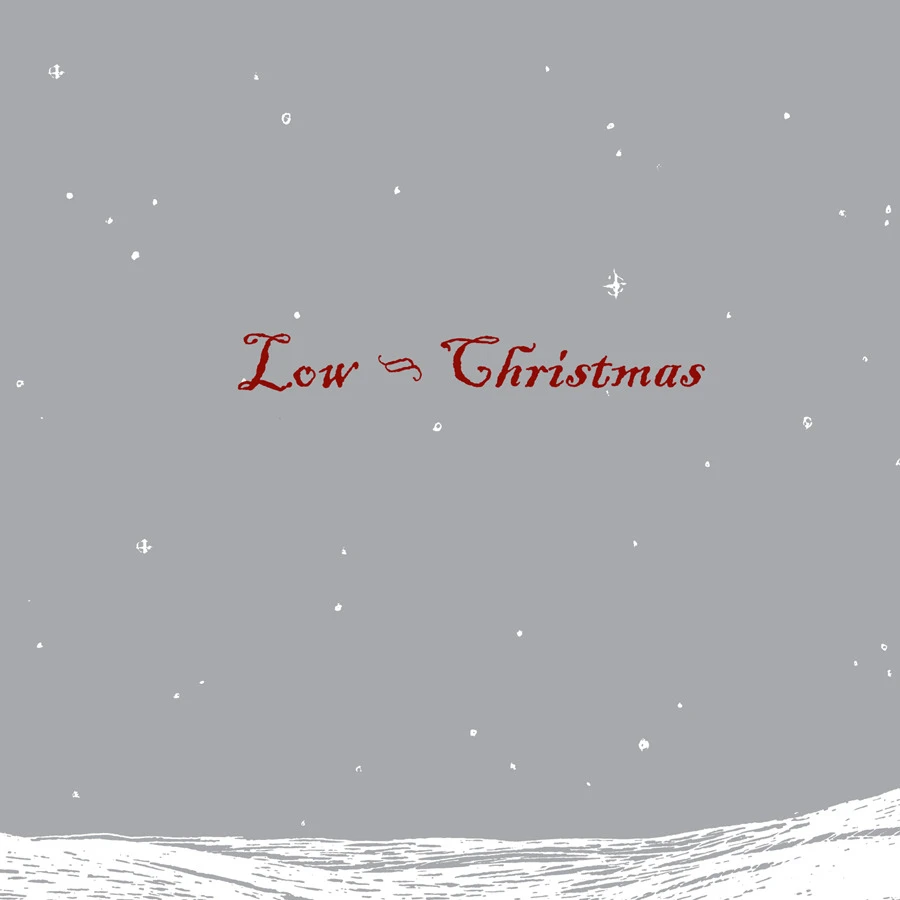 The opening track, "Just Like Christmas" the song that made Low part of the Christmas canon, isn't even a proper Christmas song. It was written after the band encountered a surprise late snowfall on May 9th, 1999, while touring Scandinavia. The opening lyrics holds special meaning for yours truly, here in snowy Oslo, Norway:
On our way from Stockholm,
It started to snow,
And you said it was like Christmas,
But you were wrong,
It wasn't like Christmas at all.
By the time we got to Oslo,
The snow was gone,
And we got lost,
The beds were small,
But we felt so young.
Parker's sweet, soulful vocals float on a bed of reverb, muffled and boomy drums, jingle bells and timpani – an obvious homage to the Spector Christmas wall of sound. The song shuffles along quite cheerfully at a leisurely trotting pace, not unlike that on Chris Rea's "Driving Home For Christmas". The vibe is very different, though, as one would expect from the melancholy Minnesotans.
The album, or, rather, EP, contains five originals and three cover songs, for a total playing time just short of 30 minutes. Parker's husband and Low co-founder, Alan Sparhawk, leads on the next track, the beautiful, sombre "Long Way Around The Sea", with Parker adding softly stacked backing vocals, and bassist Zak Sally keeping time alongside Sparhawk's softly strummed guitar. 
On Christmas day
On bended knee
Please accept
The gifts we bring
The lyrics are partly echoed in the band's greeting inside the gatefold cover: "Despite the commerce involved , we hope you will consider this our gift to you. Best wishes. - Mimi, Alan & Zak"
Rogers and Sparhaw formed Low in Duluth, Minnesota, in 1993. They made a name for themselves as the slowest of slowcore indie bands, with hauntingly quiet, skeletal songs. Gradually, the songwriting, arrangements and production grew more complex. The beautiful Long Division from 1995 is an early musical and sonic favorite, and on the other side of Christmas you have the wonderful Things We Lost in the Fire (2001). Most everything in the catalogue is worth checking out, but the band took it to a whole new level on their two latest releases, Double Negative and Hey What. More on that later.
Christmas is very much in the acoustic indie vein, with an intimate home studio/basement feel. The sparse instrumentation, chiefly strummed guitar and bass, plays a supporting role to the glorious vocal harmonies of Parker and Sparhawk. The recording is not spectacular, but warm, nicely balanced and transparent, my 2010 vinyl pressing flat and quiet.
It can certainly be heard as a religious record, although not explicitly echoing the Mormon beliefs of Parker and Sparhawk. For a non-believer Christmas serves as a timely reminder of the more universal message of love, peace and compassion.
The record was mostly recorded at Low's studio In Duluth, MN. Two songs, Sparhawks's "If You Were Born Today" and a cover of Billy Hayes and Jay W. Johnson's "Blue Christmas",most famously recorded by Elvis, were previously released as a single in 1997 on the English Wurlitzer Jukebox Label. "Taking Down The Tree" is culled from a 1998 live recording compilation by a Dutch radio station.
The record is a mixed bag in more ways than one. The cover of "Little Drummer Boy" is quiet, eerie, noise-infused, pointing towards later Low soundscapes, while the band's take on "Silent Night" feels a bit flat and homely. "Just Like Christmas" is the standout, taking its rightful place among the all time great melancholy-but-uplifting Christmas classics, while the haunting Taking Down The Tree" shows the band's darker worldview:
Another broken reindeer
Another candle
Another velvet ribbon
Another nosebleed
Winding up the lights
We set the star so high
So high
So high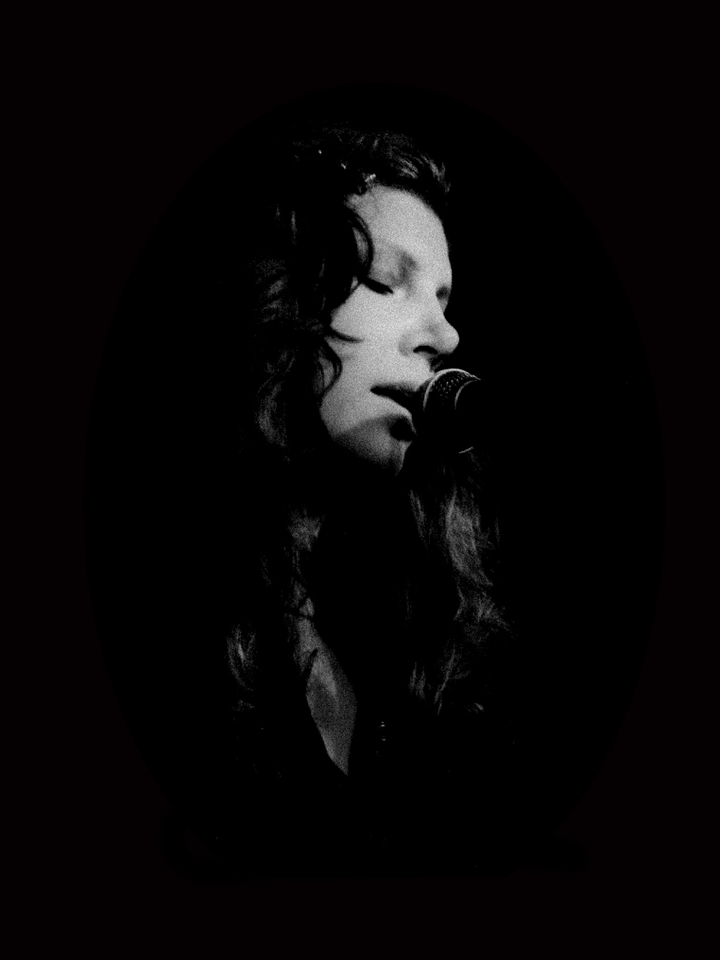 Mimi Parker (1967-2022)
Speaking of worldviews, Mimi Parker's passing also made me take out the band's 2018 dark and dangerous masterpiece, Double Negative. Low was always a pretty gloomy proposition, but this is in a different league entirely. It takes the dark and distorted aesthetic present around the edges of 2005's The Great Destroyer, and the pulsing electronics of 2015's Ones and Sixes, putting them very much front and center.
The resulting music might not be everyone's cup of gløgg, but if you enjoy the more approachable Low of Christmas, you owe it to the band, and perhaps to yourself, to check out one of the more radical and abrasively beautiful pieces of music put out in the previous decade.
The radiant, melancholic beauty of the husband-and-wife vocal harmonies are still there, but on the opener "Quorum" they seem to be fighting a losing battle with crackling, menacing, pulsing, full-range noise. The lyrics are more or less unintelligible under the mayhem. Then, after a little less than two minutes, the noise suddenly lifts, and all you hear is Sparhawk and Parker singing the songs's sweet, almost folk-like theme. The effect is startling. Then, boom!, the noise is back. Not an easy listen, but all the more moving for it.
"Quorum" segues straight into the dark, heavy thump of "Dancing and Blood", with multitracked vocals by Parker gradually winning a battle of wills with the noise beast. The following track, "Fly" is straight up beautiful, but the interplay and tension between noise and beauty, darkness and light, mayhem and melancholia, permeates most of the album, musically as well as lyrically.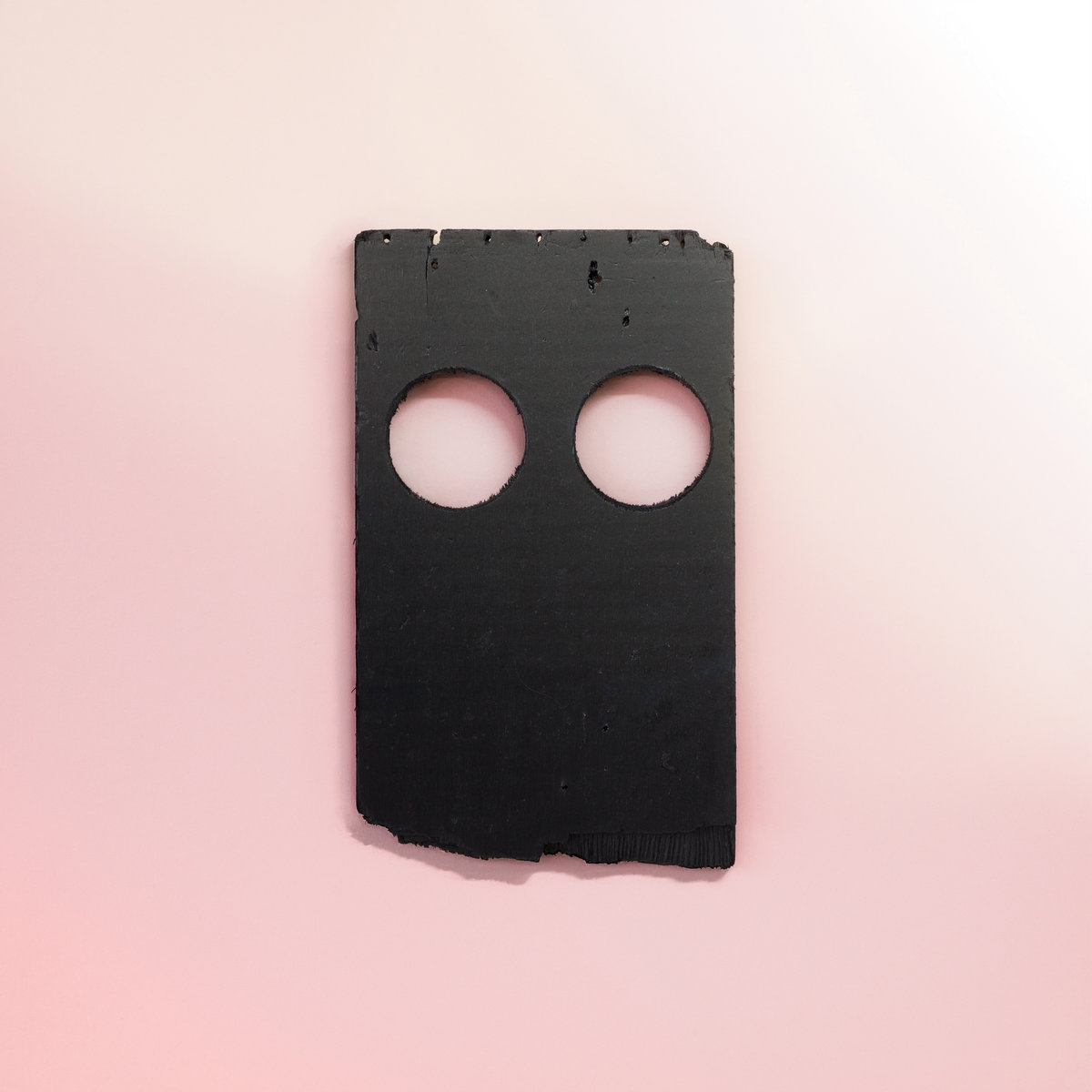 Double Negative was made as a reaction to the decaying state of things in the US and the world. It hardly seems less relevant four years later.
The sense of fragmentation and decay is ever-present on the album, but so are the sharp melodic and atmospheric sensibilities of Sparhawk and Parker, supported by bassist Steve Garrington's contributions both as writer and player. It's partly the dynamic between construction and deconstruction that makes the record so devastating. There is tension, but not necessarily release. You could hardly call it uplifting, but there are sparks of hope – and faith.
The recording, made with producer BJ Burton at Justin Vernons's April Base studio in Wisconsin, is also an audiophile treat, of sorts. Yes, I said "audiophile", although Double Negative is about as far from the polished cleanliness and soul-sucking boredom of your average hi-fi-show demo disc as you could possibly get. This isn't one for the chinos and tucked-in polo shirt crowd. But on the right system, one that can render the crackling dynamics, leading edge transients and violent low end menace of the noise treatments, distorted guitars, electronic pulses and heavily autotuned voices that do battle with the beautiful melodies, listening to this record offers sonic thrills that sometimes border on the frightening. 
One reviewer described Double Negative as ranking alongside the works of Anselm Kiefer and Cormac McCarthy as document of contemporary societal collapse. I have McCarthy's twin novels The Passenger and Stella Maris on my Christmas wish list, and couldn't agree more.