How a Small Norwegian Hi-fi Brand Ended Up With Credits on Michael Jackson's Album Covers
Per Abrahamsen (1944-2022) was the soul of Electrocompaniet.
If you own a copy of Michael Jackson albums HIStory (1995) or Invincible (2001), you most likely have missed the following credits on the cover: «Technical Support – Electrocompaniet AS: Per Abrahamsen, Trond Braaten and Nils B. Kvam.» There's even the stylised E of the Electrocompaniet company logo under the text. Similar credits can be found on certain special edition re-relelases of Off The Wall, Thriller, Bad and Dangerous from the time. I'll leave it to others to do the heavy Discogs lifting, but the credits are certainly there on my 2001 cd releases of Off The Wall, Thriller and Bad.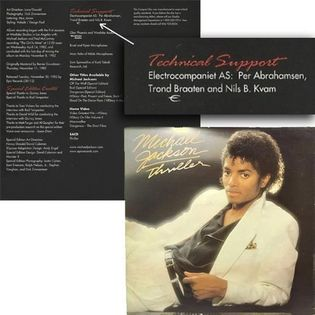 The first name credited is that of the man in the image at the top of this story: Per «Abe» Abrahamsen, founder of Norwegian hi-fi electronics company Electrocompaniet. Abrahamsen, who earned the nickname «Abe» as member of Norwegian rock band The Mojo Blues in the 1960s, passed away before Christmas after a short illness. He was 78.
How he and two other Norwegians connected to a small Scandinavian high end audio company ended up with such prestigious credits on some of the biggest selling albums of all time? Keep reading!
Abrahamsen co-founded Electrocompaniet in 1973. The broadcaster, engineer and music producer Svein Erik Børja approached him with the idea of building a transistor amplifier based on the theories of Finnish researcher Dr. Matti Otala and the prototype work of Dutch engineer Jan Lohstroh. Børja had heard Otala's and Lostroh's lecture at an Audio Engineering Society conference in 1973, where they presented a paper describing the design of an amplifier that eliminated the problem of a type of distortion called Transient Intermodulation (TIM). Some of these ideas were later also implemented by Otala in Harman Kardon's Citation XX series.
With the early assistance of  Nils Jørgen Kjærnet in Oslo, who did circuit boards design and helped in the mechanical design of the amplifier, Abrahamsen put together two prototypes of a 2 x 25 watt stereo power amplifier. In early 1975 Terje Sandstrøm joined the team, helping to build the first series of ten amplifiers. Sandstrøm did the calculations and helped modify and upgrade the design, Abrahamsen was the strategist and marketing man – a bit like a Mark Levinson to Sandstrøm's John Curl – but also directly involved in the technical development. Børja, the experienced producer and audiophile with «golden ears», was the critical listener.
The amp was first named «Otala - Lohstroh» after its conceptual inventors. But the two men, both working at the Phillips lab in Eindhoven, the Netherlands, had some issues with being associated in such a way with a product they didn't control. The name was changed to The 2 Channel Audio Power Amplifier.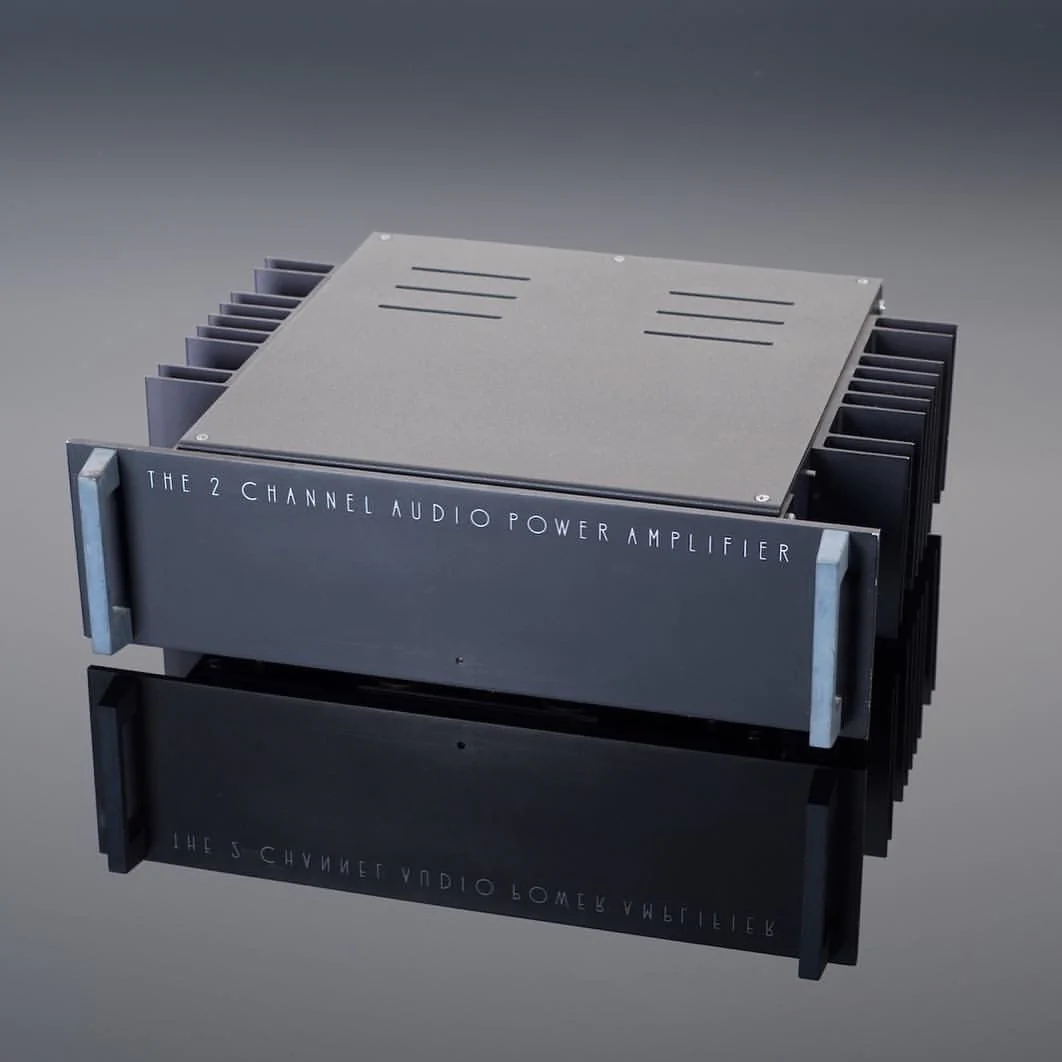 It became a minor sensation in audio circles: a small amplifier of 2 x 25 watts, packing the speed, precision and agility of transistors, but with the sweet and natural sound normally associated with tube gear. Børja brought the fragile construction, prone to malfunction, with him to the U.S. as hand luggage.
It was reviewed in the second issue of The Audio Critic magazine: «Okay, audio freaks, eat your hearts out: Here's what we think is the world's best sounding power amplifier, and a) you can't buy one in this country and b) it's much too low-powered to be practical.» The relatively low power rating was the magazine's only gripe with the Norwegian amp, which outshone products from Luxman, Quad, Quatre and  others in a comprehensive power amplifier survey.
Some people believe the first version sounded particularly good, but the construction was gradually developed further, as Abrahamsen, Børja and Sandstrøm felt there was more potential to be exploited. Filters were changed, higher quality output transistors fitted. A key focus was balancing the various types of distortion, Sandstrøm explains in a text he published on the project:
«TIM is just one type of distortion, it will not help to exchange one type with another. It is true that some types of distortion are harsher to the ear than others, but there still is a balance to be done. If 0.1% of TIM equals 1% of THD in audibility, then an amplifier with 2% THD and 0.07% TIM will sound worse than an amplifier with 1% THD and 0.1% TIM. So, we realised the balance of distortions were the essential factor to consider. Not only do you have to balance THD against TIM, but also low frequency distortion against high frequency distortion, frequency and phase response against non-linear distortion in general, and so on.»
Although Dr. Otala's theorems on TIM were often seen as an attack on high-feedback amplifiers, an important breakthrough came when they increased the amp's feedback by 10dB to 30dB, resulting in what Sandstrøm describes at a «staggering» increase in sound quality.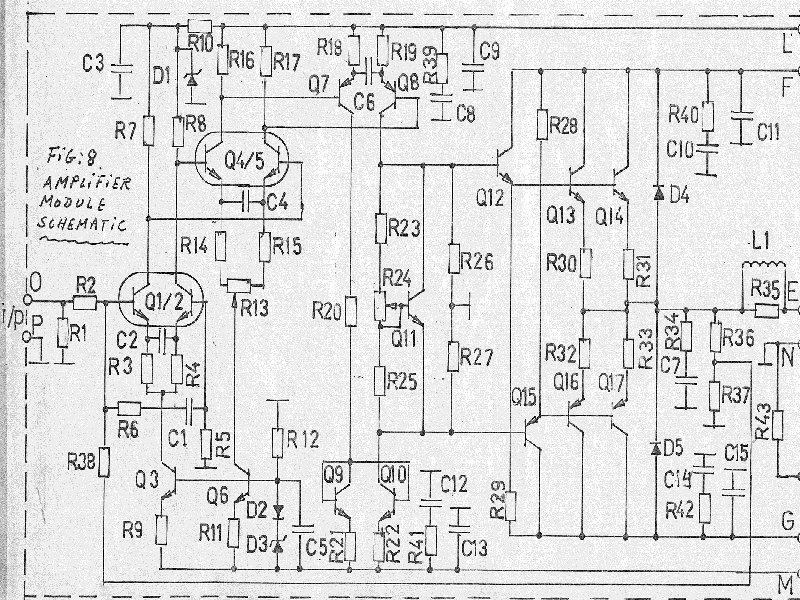 Schematics for the upgraded 2 Channel Stereo Power Amplifier. Scan courtesy of Terje Sandstrøm
Later the 25-watter was replaced by a series of increasingly powerful amplifiers under the Electrocompaniet brand and Ampliwire moniker, culminating in the Nemo AW600 monoblocks. Electrocompaniet is also known for their excellent cd players, like the upsampling EMC 1 UP, and even had a foray into speaker manufacturing with the Nordic Tone floorstander.
Sandstrøm describes the difference in sound between the original 25-watter and the more powerful Electrocompaniet amps thusly:
– The AW series sound slightly harder. They still have the openness, but the upgraded version of the Otala amp was more precise in its rendering of micro details, and had a more pleasant sound character. The very first versions of the Otala amp, before we modified it, were more «muddy», with flabby bass. 
So, how about that Michael Jackson connection?
It was all about acquaintances. A Norwegian audio and tech journalist, Trond Braaten, happened to be friendly with Bruce Swedien (1934-2020) , the recording engineer and Michael Jackson/Quincy Jones right hand man whose cv also includes work for Patti Austin, Natalie Cole, Roberta Flack, Mick Jagger, Jennifer Lopez, Paul McCartney, Diana Ross, Rufus, Chaka Khan, Barbra Streisand, Lena Horne, Donna Summer and Sarah Vaughan, as well as two of Quincy Jones' solo albums. A second Norwegian music producer involved with Electrocompaniet, Nils Bjarne Kvam (1948–2022), had the idea of using use the Braaten/Swedien connection to let the Swede hear one of the company's amps. Braaten was game, and dragged the 86 lbs. 250 watt AW250 stereo amp to the USA for Swedien to audition in 1991.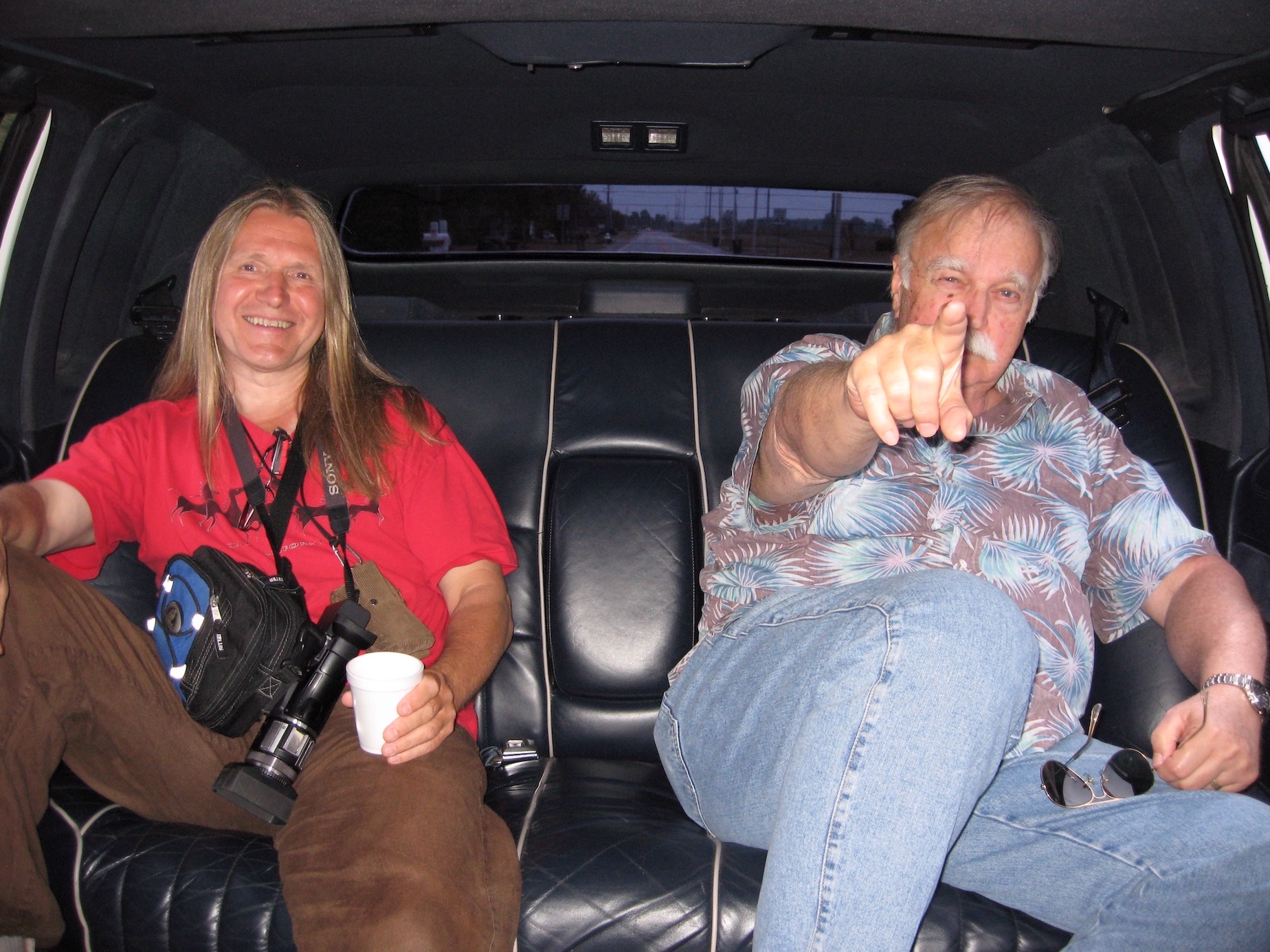 Norwegian journalist Trond Braaten (left) and engineering legend Bruce Swedien.
Swedien liked what he heard, so much that three more AW250s were delivered during the recording of Jackson's HIStory in 1994. It was the beginning of a long-term collaboration. The Electrocompaniet sound, warmer than the most analytical and etchy transistor amps, but with impressive transient speed and bass control, was what the Swede needed when Michael Jackson or Quincy Jones were to be presented with a new mix. Swedien fell hard for the AW180 monoblocks, which remained his go-to playback amps for a long time.
According to Braaten, who visited Swedien at his home and studio several times, Swedien powered his monitor speakers with four AW180s. His home theatre was powered by a number of AW250s. He also had an AW100, custom built for him by Abrahamsen, for his office listening room.
That the cooperation led to such highly profiled (and highly unusual) crediting on Michael Jacksons's records of a supplier of playback electronics, separate from all other technical information on the covers, is a testament to Swedien's loyalty to his fellow Scandinavian friends and collaborators, and to how much he valued the sound of his playback chain. According to Braaten, the crediting happened purely on Swedien's initiative. It must also be testament to Jackson's and Jones' respect for Swedien that the crediting was allowed, although Braaten tells me Jackson had been «very impressed» by the Electrocompaniet sound.
With friends like that, and invaluable profiling on some of the best-selling albums in pop and r&b history, it couldn't possibly go wrong, could it? Well, yes. Electrocompaniet went bankrupt in 2004. Abrahamsen started the company Abrahamsen Audio, which later also went bankrupt.
The Electrocompaniet brand is still in business after another bankruptcy, operated  by new owners at Tau in Rogaland on the southwestern coast of Norway. If you ask the people involved in the early days, much of the company's soul disappeared out the door with Abrahamsen. But Electrocompaniet is still making some serious high end gear. The company recently released its new flagship amplifier, the AW800 mono block, under the oversight of the company's technical director, Volker Hunger, who joined Electrocompaniet in the 1990s, and was trained by Abrahamsen.
Thanks for the great sound, Abe.