Munich High End 2023 Show Coverage Day One
a whole lot of analog (and more) to see and hear
Miracles are made of this: i flew into Germany a few days early to attend Clearaudio's 45th anniversary party. A factory tour video of that will post following High End show coverage. I flew to Zurich Sunday evening the 14th and got on a short Swiss Air flight from there to Nuremberg. The plane was hit by lightening half way there so had to turn around and return to Zurich. Upon landing we were told to quickly exit and head down to the gate where the airline had arranged for us to get to Nuremberg via Lufthansa, first flying to Frankfurt and then on to Nuremberg.
Double tickets stapled together were waiting for us and we were told to make haste through the Zurich airport to catch the flight to Frankfurt. Shlepping a heavy bag of records through the airports and up and down multiple flights of stairs on and off the planes, which were accessed by bus was not fun but credit the cooperation between Swiss Air and Lufthansa that helped us make our flights and reach Nuremberg with only a few hours delay.
I barely made the flights and could only speculate where my suitcase ended up. I figured it had been removed from the Swiss Air flight and was sitting in Zurich, which is where United's baggage tracking system last located it. I called United. They said the last flight's airline was the responsible party so upon landing in Nuremberg I headed for Lufthansa's baggage office I spotted beyond the rows of carousels at the far end of the baggage claim area. Just for the hell of it I decided to look at the carousel where my flight's bags had already began appearing. That alone was miraculous since we'd just exited the plane. As I walked past the carousel, out came my Briggs and Reilly bag! A near miracle in my travel experience and a great start to High End Munich 2023, though the Clearaudio party and factory tour was a great start of a 10 day overseas stretch. Clearaudio's Robert Suchy threw a great event for his dealers and distributors and a few members of the press and it was great catching up with old friends and making some new ones.
High End Munich Day One
Day one started with a 7 AM breakfast meeting with Mark Döhmann and his team to catch up and discuss turntable news—his and what had been announced we'd see at the show. Was worth getting up early for. The only show appointments/events I had on my schedule was a panel discussion with engineering great Jim Anderson and his wife and "Tonemeister" partner Ulrike Schwarz, this time not about his work with Patricia Barber. Instead the discussion was about analog versus digital and i was there as a participant not as a moderator.
At High End, these panels are often not well attended because everyone is busy doing business, especially on press days one and two, but we had pretty much a full house and the discussion was lively, informative and a great deal of fun. i think it might have been recorded with video and if it's posted I'll provide a link on this site. I took this panoramic shot from the stage. Note tonearm and turntable designer Frank Schröder seated on the far right in the first row.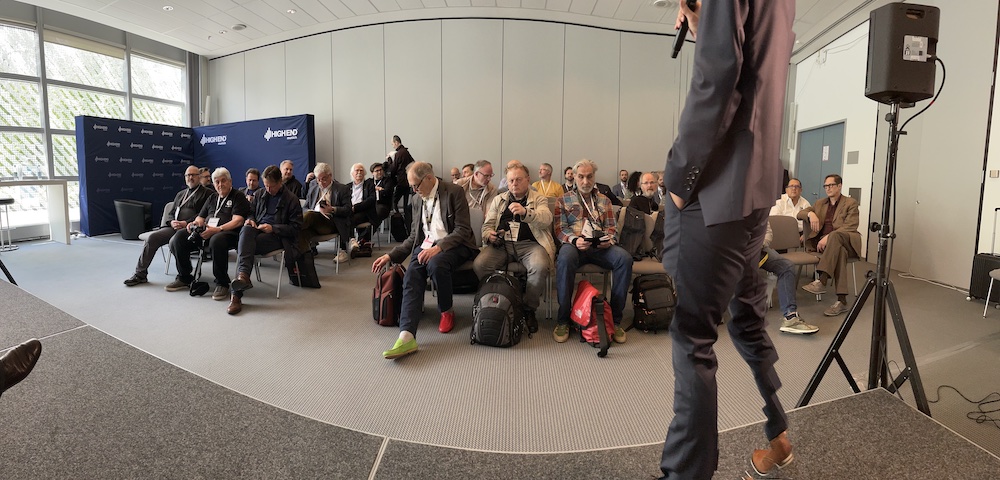 Otherwise I had a 4PM Thorens press conference introducing the new Thorens Reference turntable, which was even more impressive in person than it already appeared to be in the photos accompanying the press release announcing the introduction. Thorens also introduced a new loudspeaker designed by my old friend and Audio Physic founder Joachim Gerhardt and Helmut Thiele who also was involved in the Reference turntable design. A formidable team and the $22,000 speaker was both unusual in design and sounded quite good in the small sound room where I played a reference acetate on a second big Reference turntable, of the Caelan Cardello/Rufus Reid record we will soon release. it sounded great! (I'm so excited).
Here are a few photos of the first day's coverage you'll see in the video embedded below: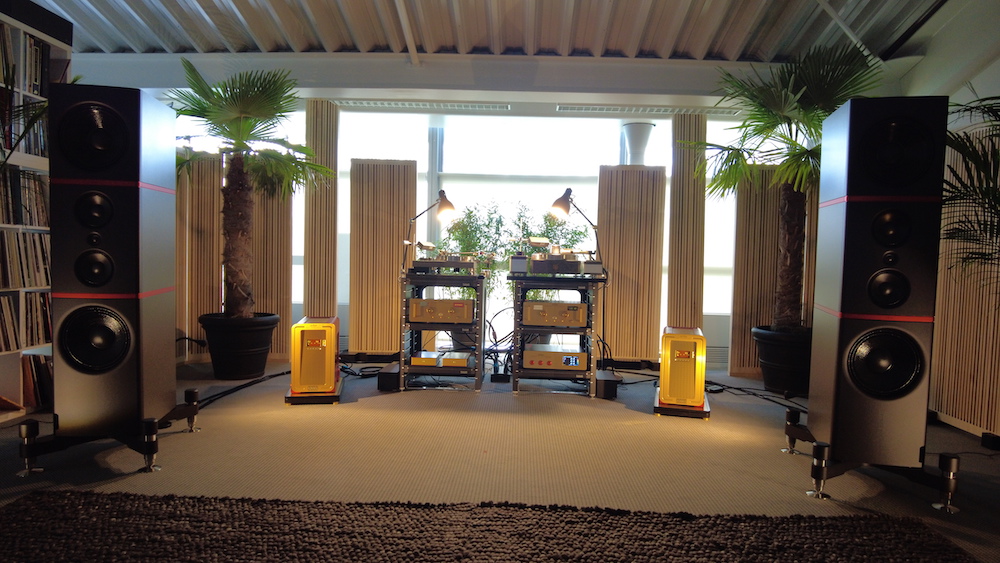 darTZeel/Stenheim/csport turntable room
darTZeel introduced its new phono cartridges, after a multi-year development effort.The room sounded really good and as you can see it was a pleasant space in which to hang out but I had no time.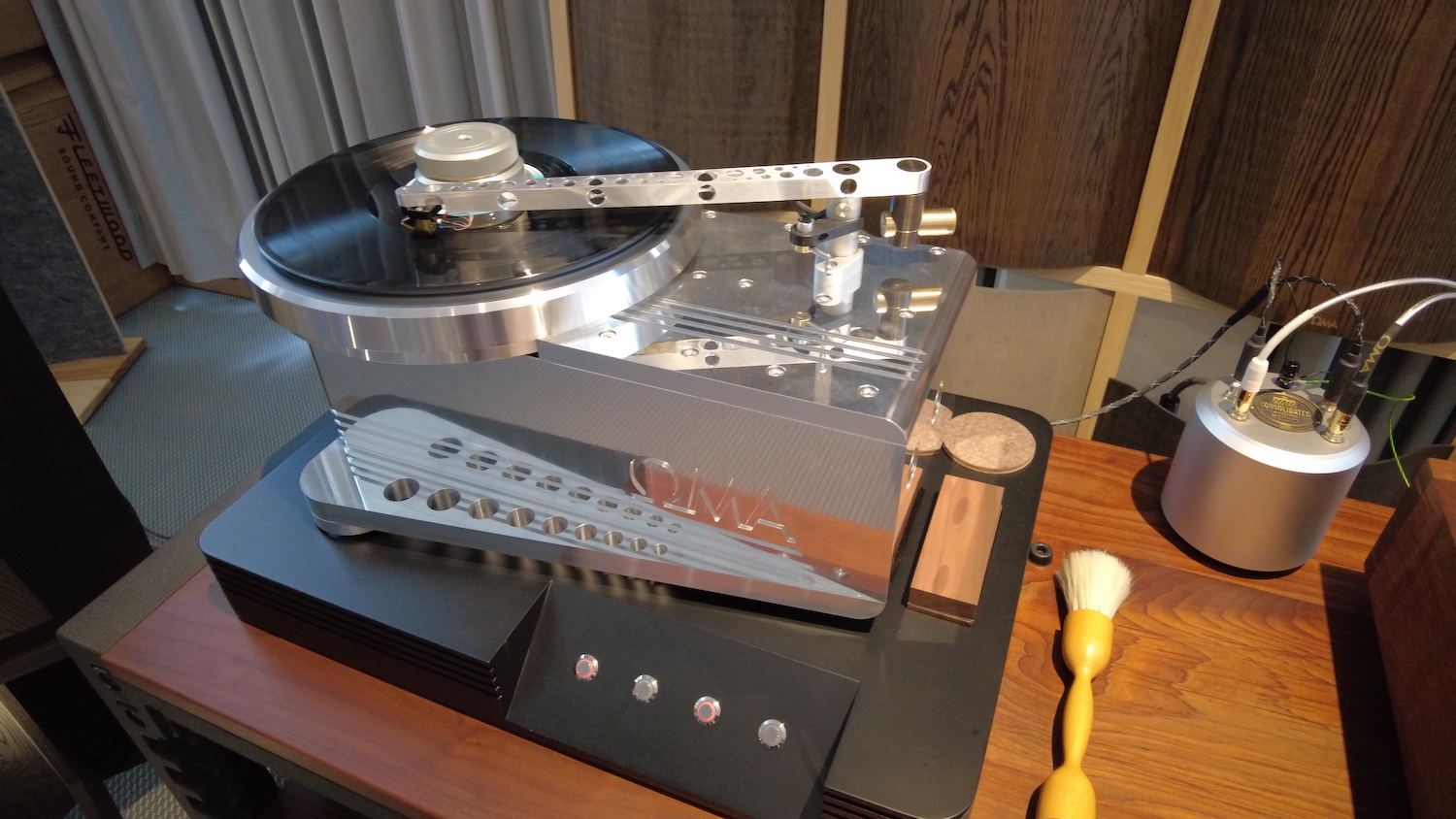 The OMA K5 (the "baby brother" to the K3) now in production and playing music in the OMA room. Cost is $119,00 without Schröder arm designed specifically for this 'table, or the isolation base shown here.

Swiss made Masterline phono preamplifier (around $77,000) below which is a new one from Whest costing around $6000 ('around' prices because of currency conversion)

New lowest price Reed turntable and new tonearm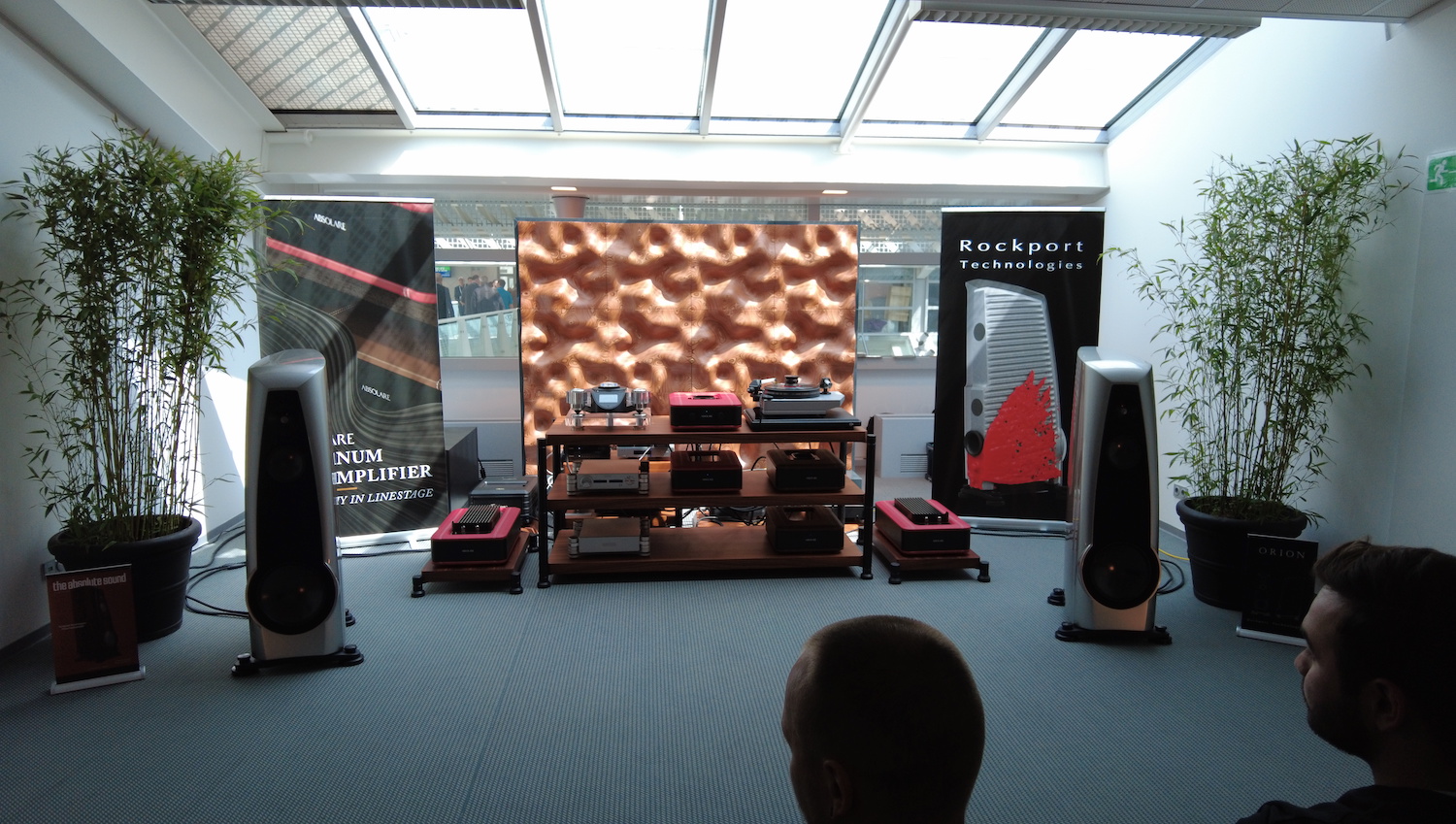 Rockport Technologies room
The Rockport room had a Kuzma turntable with a pair of Safir arms.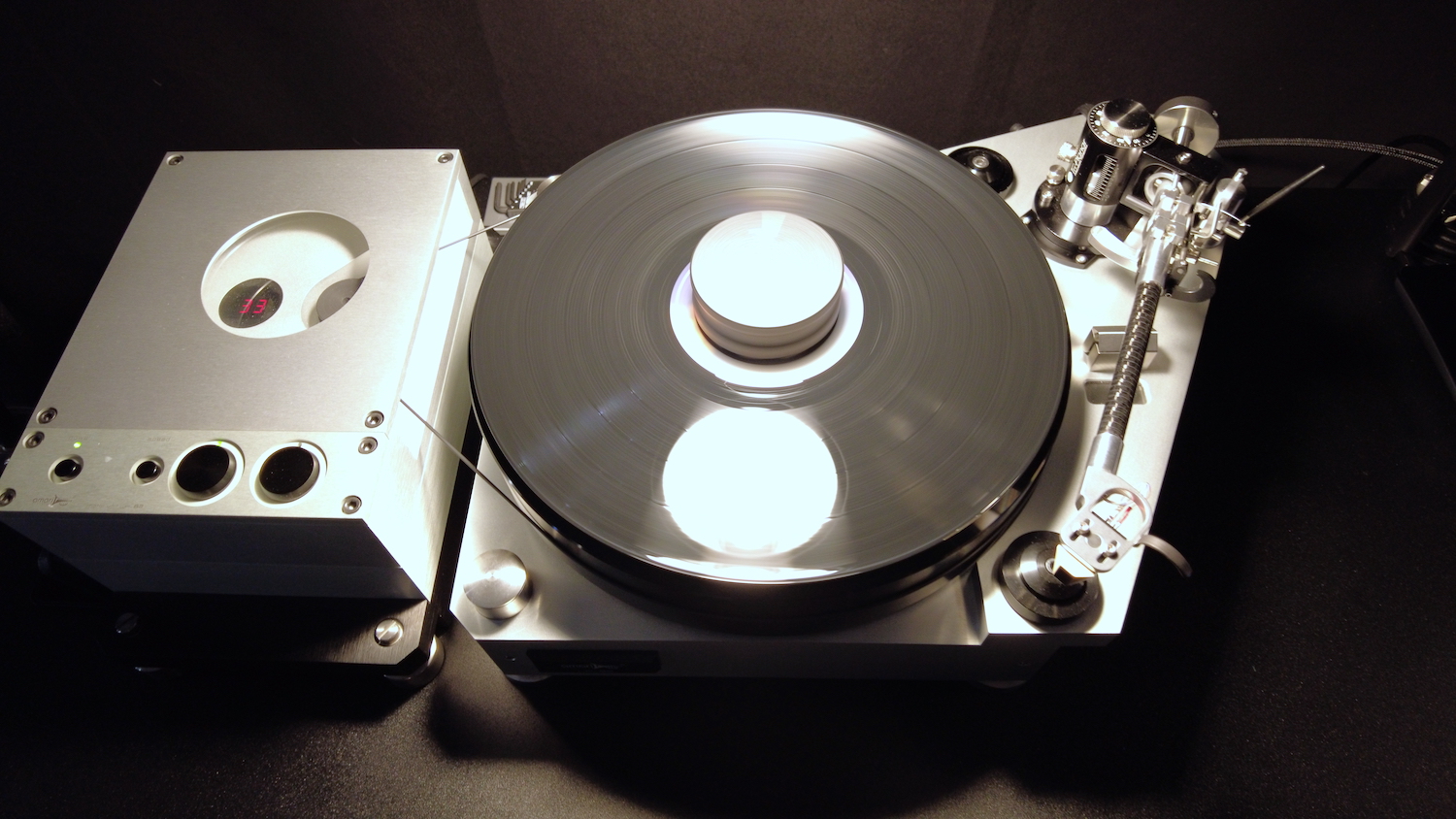 A made in China turntable that Acoustical Systems modifies and sells with a Tri-Planar arm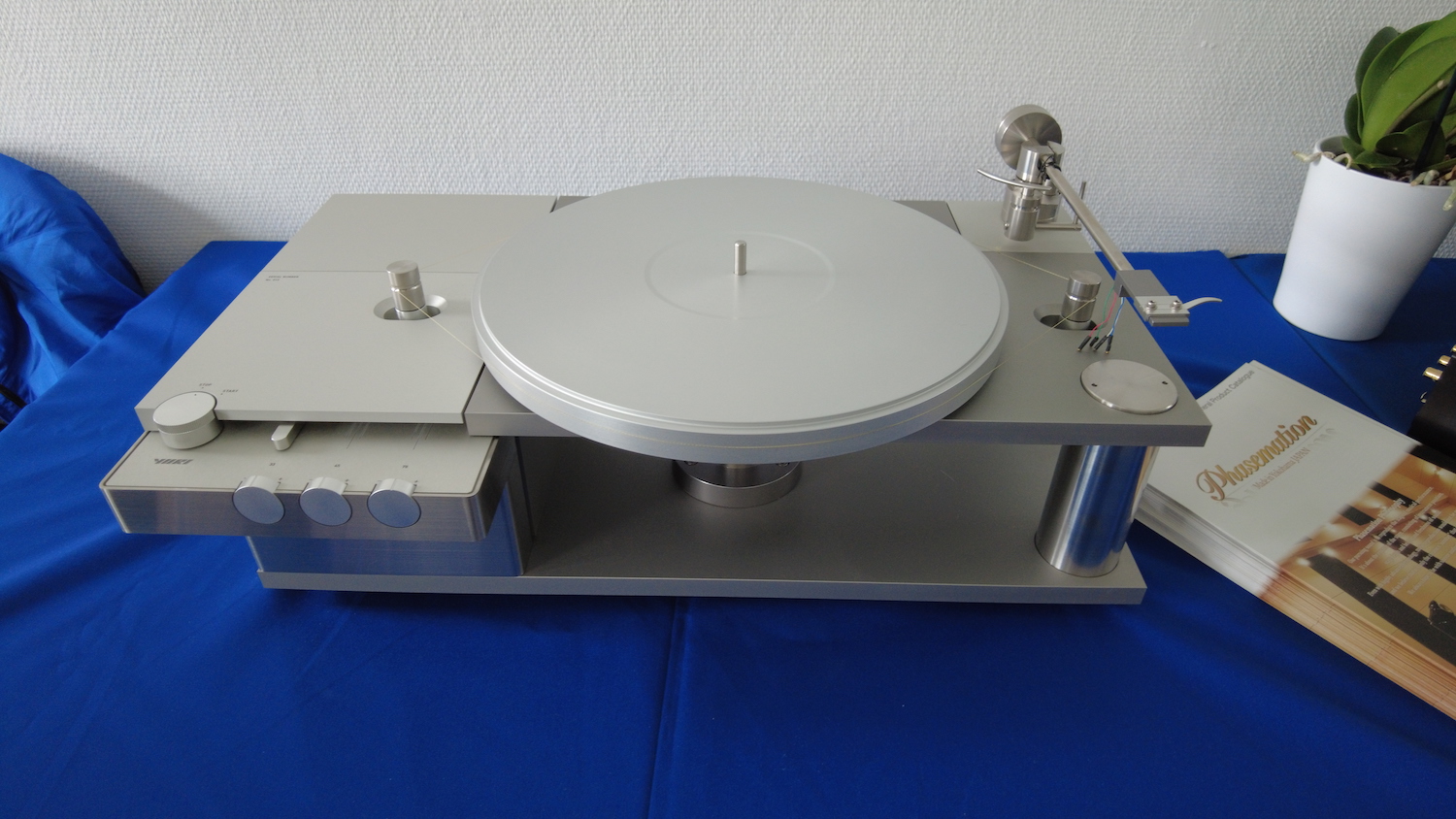 The Yuki AP-1 from Japan imported by Axxis will soon be reviewed. Below seen with a full Phasemation set-up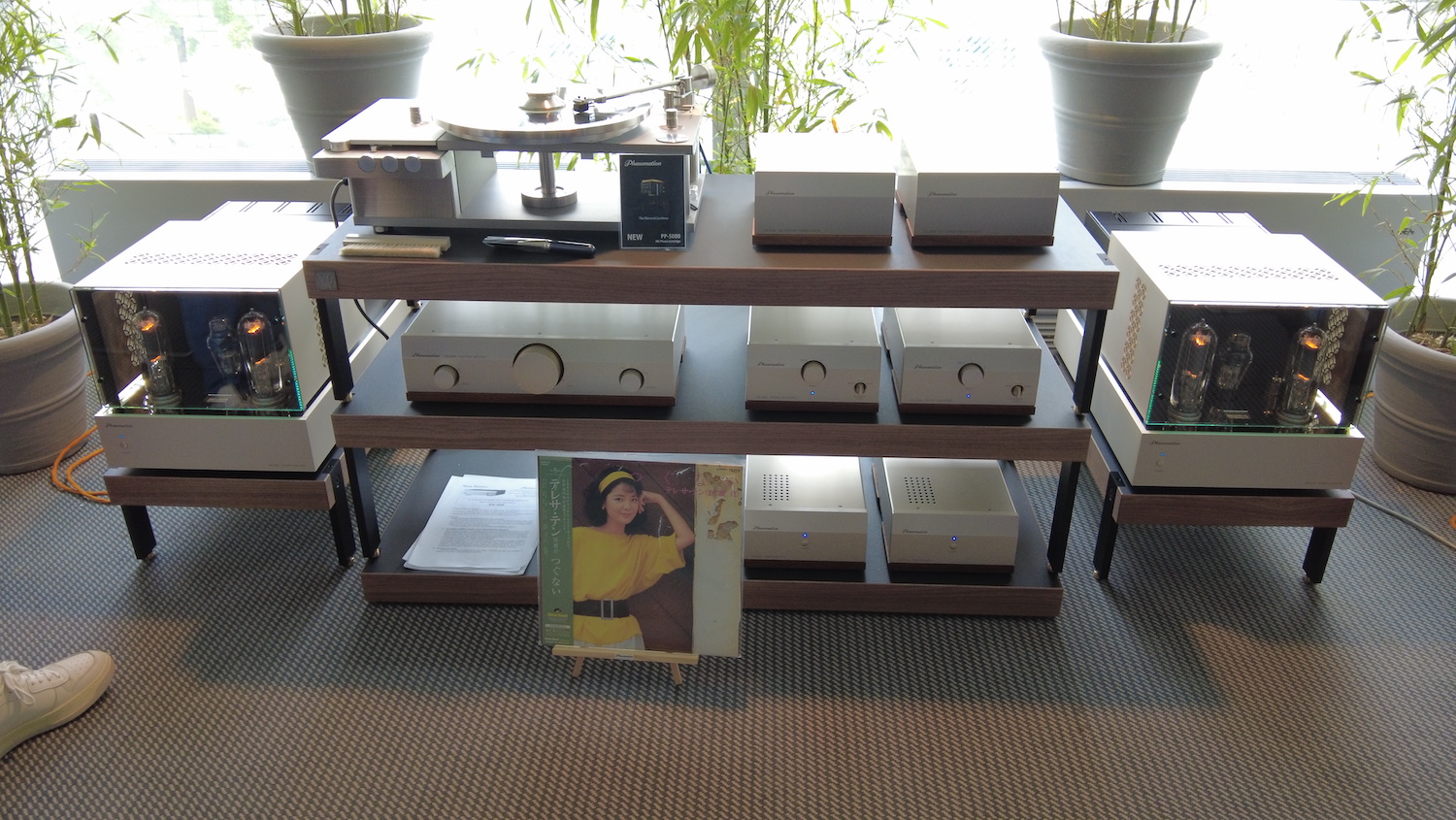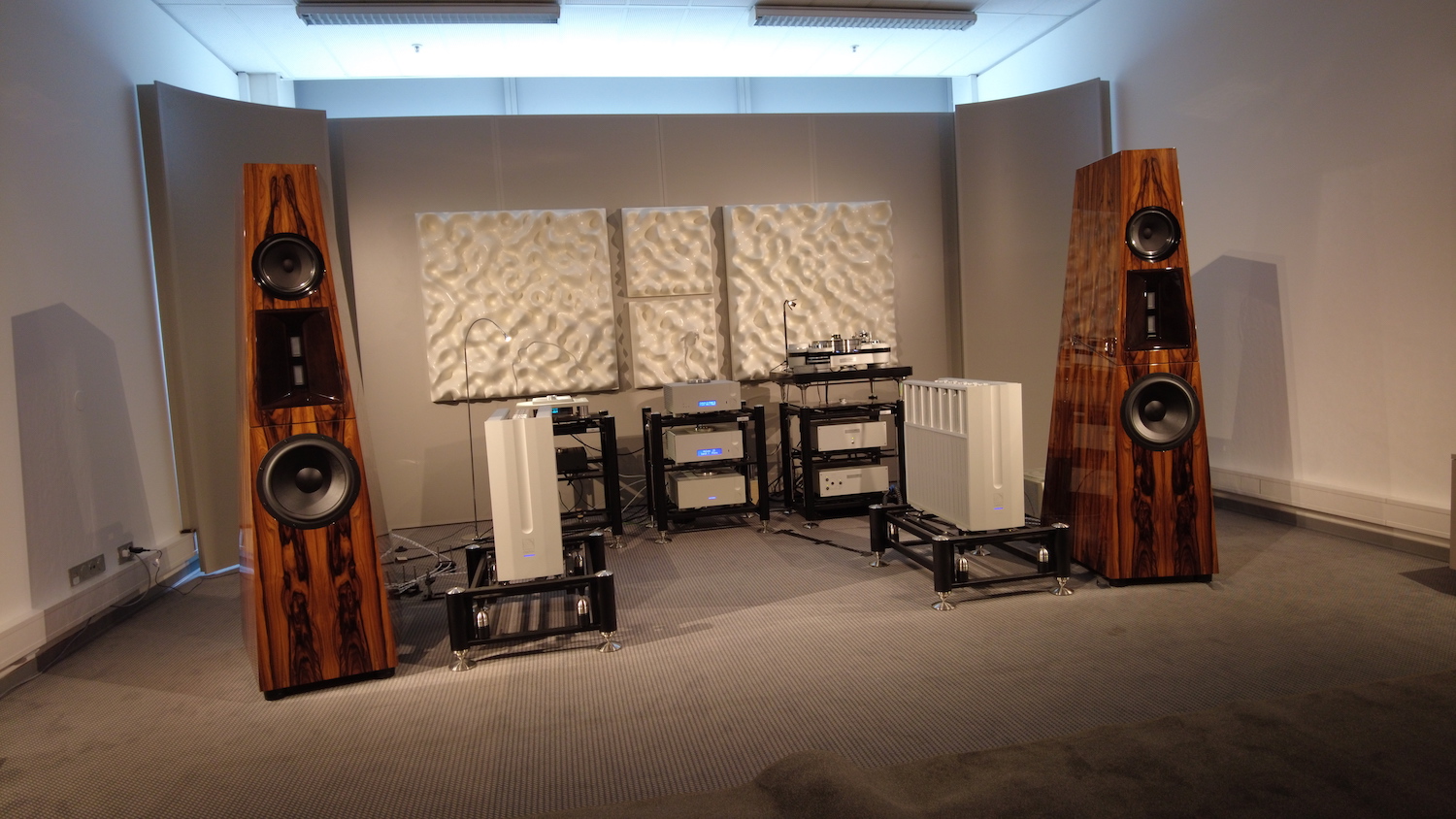 The Ypsilon/Kaiser/TechDAS/Graham rig produced among the most memorable sound I heard at the show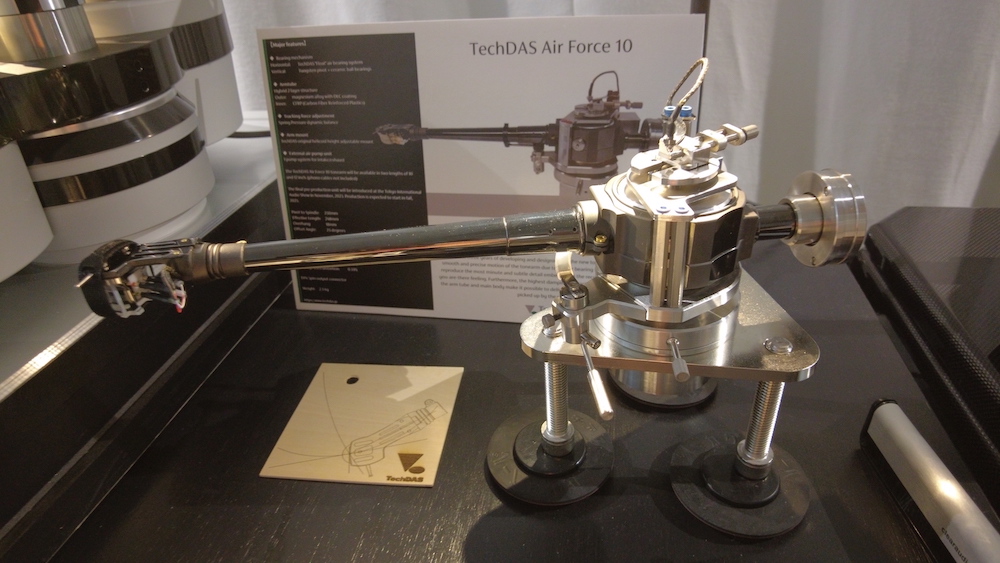 The new TechDAS Airfare 10 tonearm features a horizontal movement air bearing! I didn't get to hear it until Day Two. Coverage will be in the next video.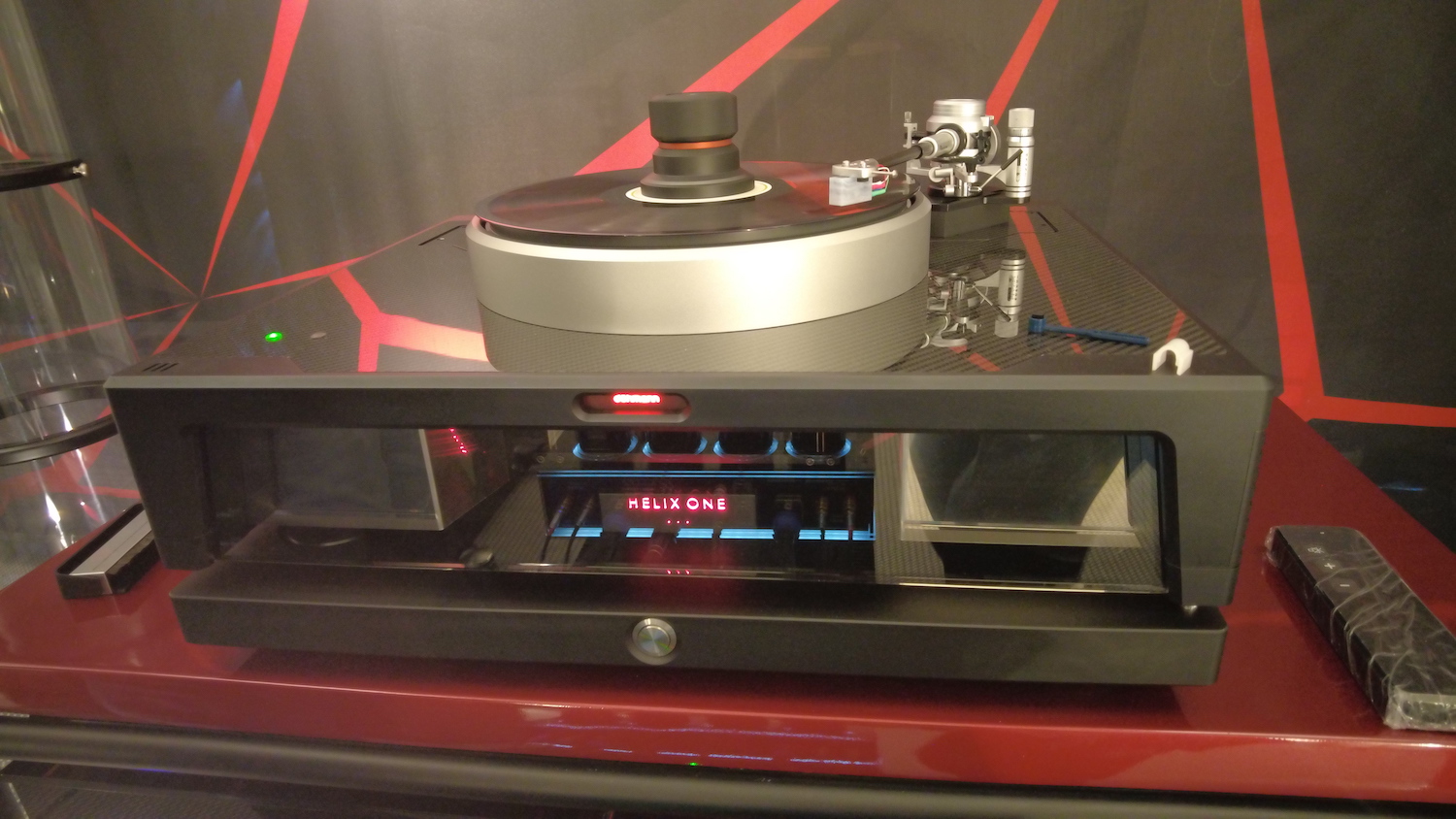 Döhmann Helix One Mk2 produced outstanding sound in the Cessaro speaker room with the Italian Alieno 250D LTD MKII 300B push-pull amp with claimed output of hundreds of watts using what's said to be a completely original circuit design. It is an OTL-OCL (Output Transformer Less & Output Capacitor Less) Single Ended, pure Class A amplifier. It is not a hybrid tube/transistor amplifier. More on this as soon as possible!
The Cessaro room.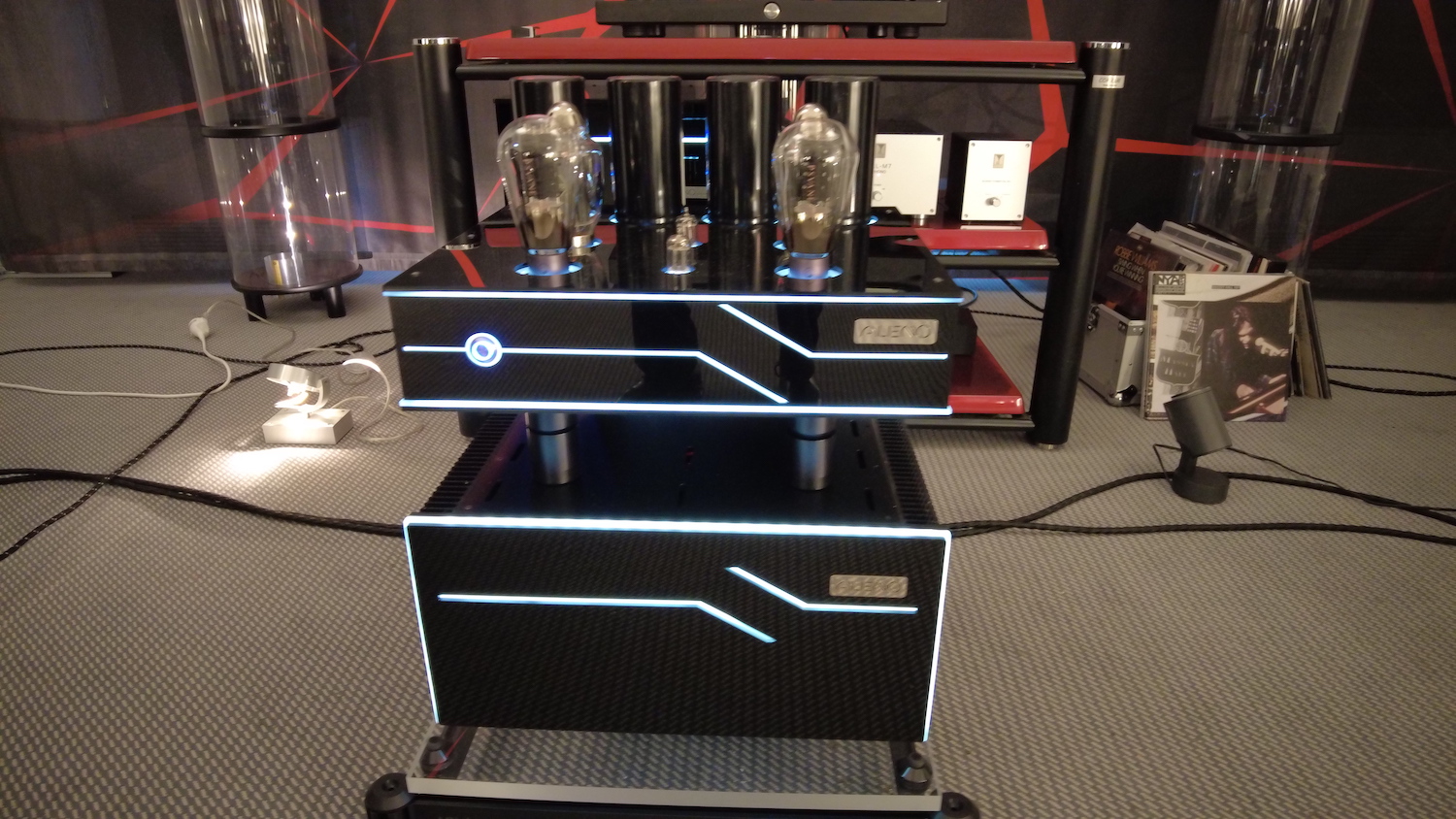 The Alieno amp. Clearly the designers were TRON fans!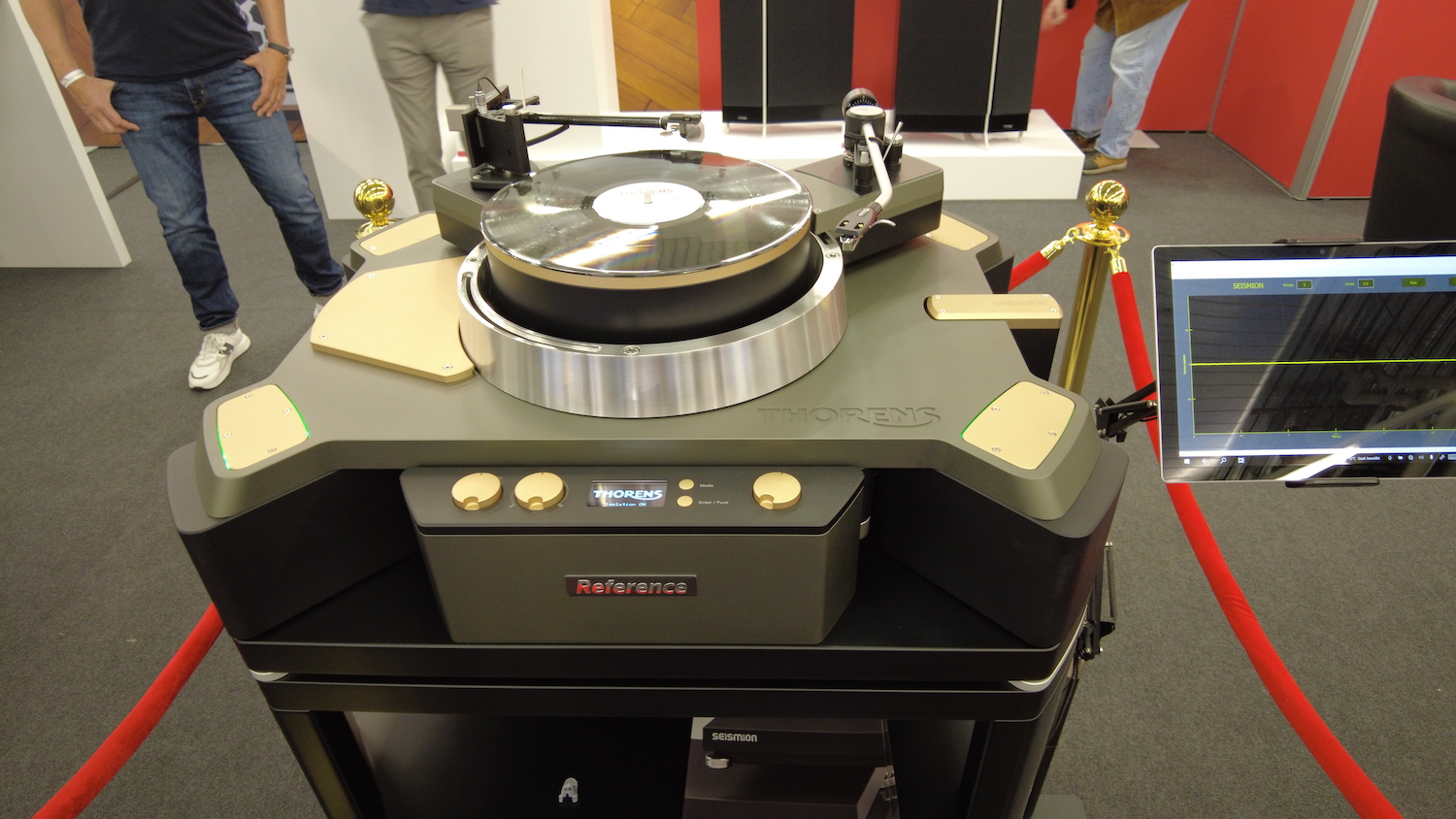 The Thorens Reference is quite the beast!