Our Man In Tokyo Visits the 39th Annual Tokyo Audio Fair Held Last October 28th-30th
held October 28-30 2022
Japan is still in Covid recovery mode so this year's Tokyo Audio Fair was smaller than in previous years, plus it conflicted with the Warsaw Audio Video Show held the same weekend so to Warsaw I went. Our man in Tokyo Matthew Walker attended and sent some photos.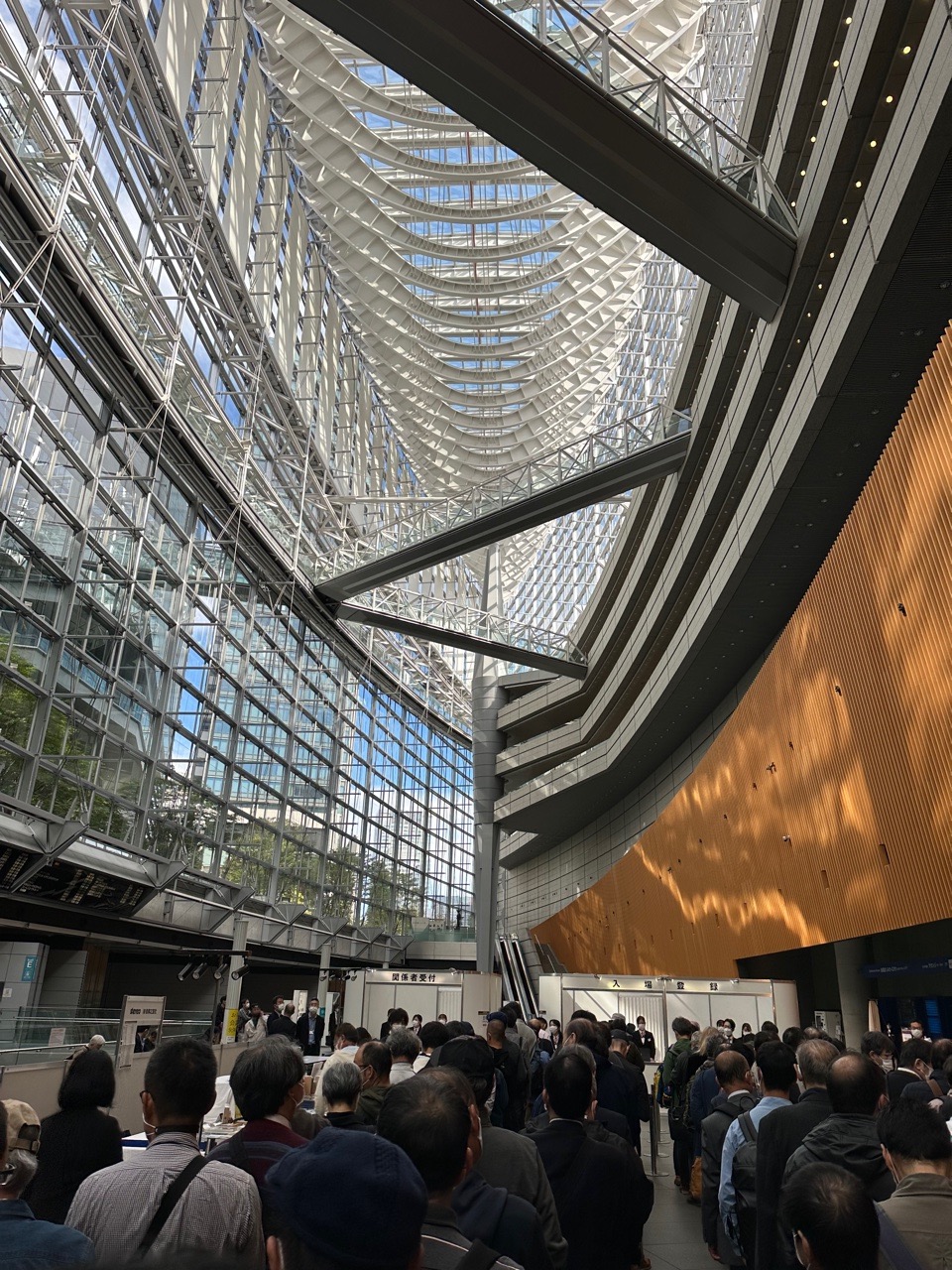 The show was spaced out over four floors of the magnificent Tokyo International Forum building. Thirty three exhibitors, both Japanese and from elsewhere presented more than 200 brands, large and small. The event was run with the usual Japanese precision, organization and seeming serenity.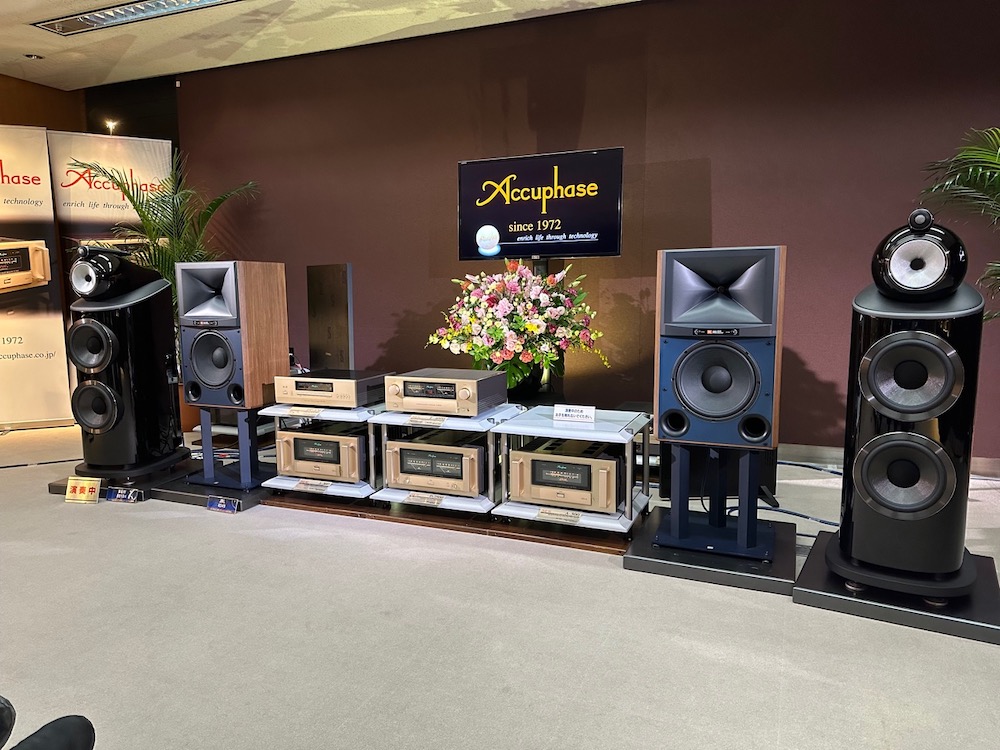 A show highlight—the Accuphase room used the occasion to highlight its sublime, newly launched A-300 Class A Monoblocks, P-7500 Power Amp and new E-4000 integrated amp. As in previous years, the combination of Accuphase amplification and B&W 801D4 speakers once again demonstrated great synergy.They also utilised their DP-1000/DC-1000 Transport and DAC, DP-570 SACD player and Yamaha GT 5000BP turntable.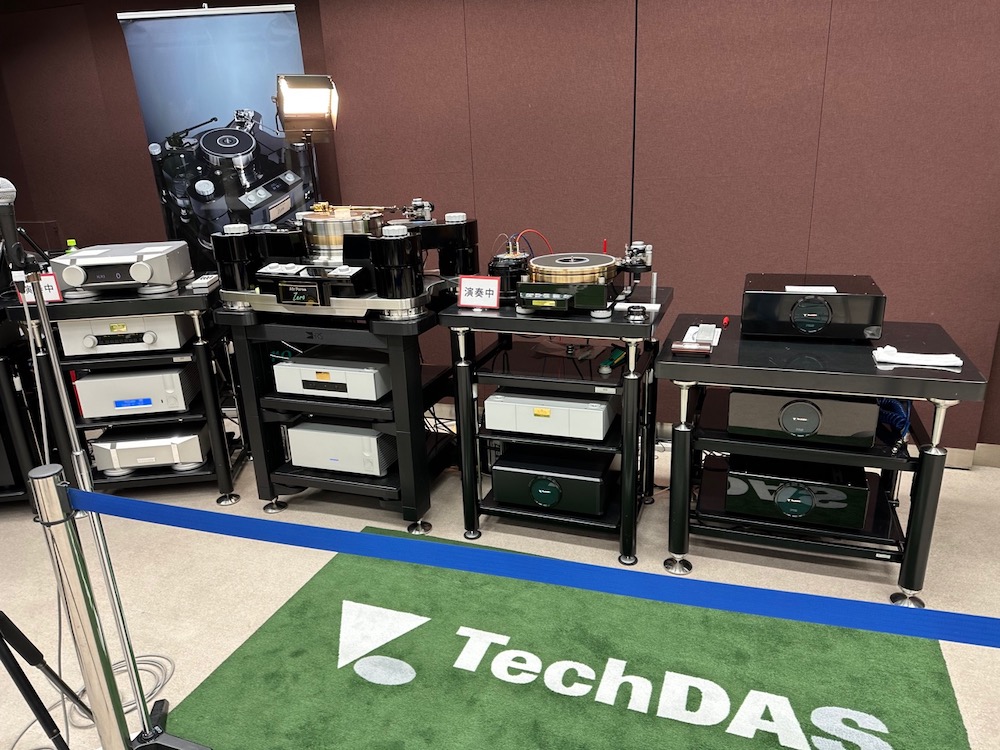 The always popular TechDAS room demoed both the enormous Air Force Zero and the more compact Air Force III Premium. Both were fitted with Graham Elite tonearms in the main position. The rear arm on the Zero was not identified. Also used was the Ypsilon VPS-100 phono preamp with one of the company's step up transformers. If anyone can identify any of the other gear, we'll update the report.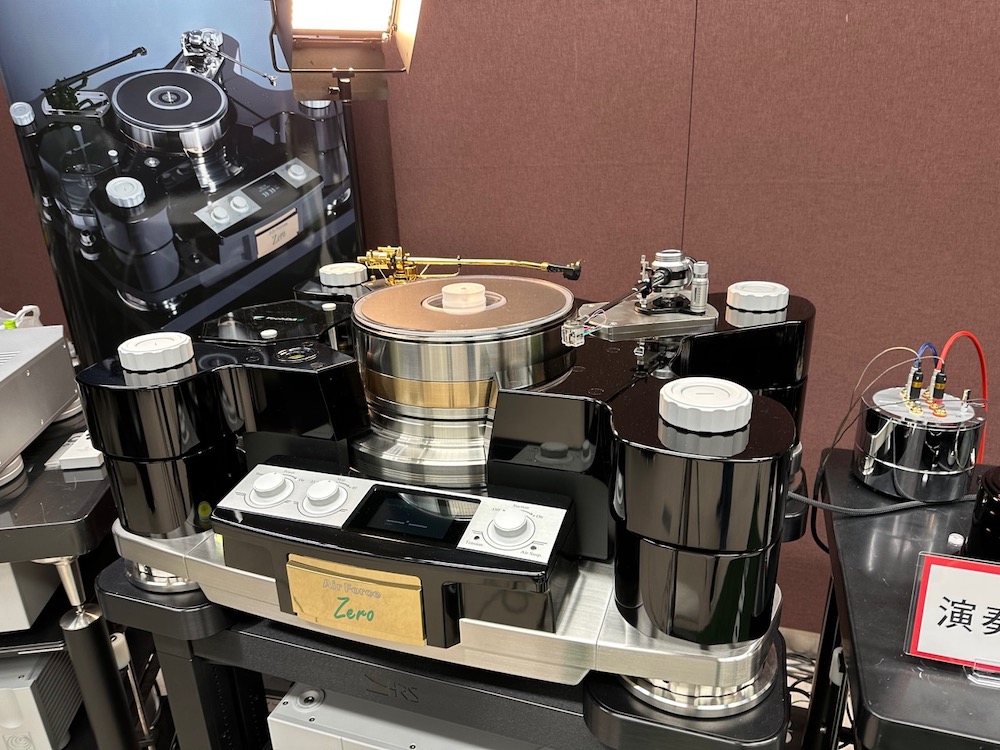 The mighty Zero close up. Could that be an SME arm on the back mount?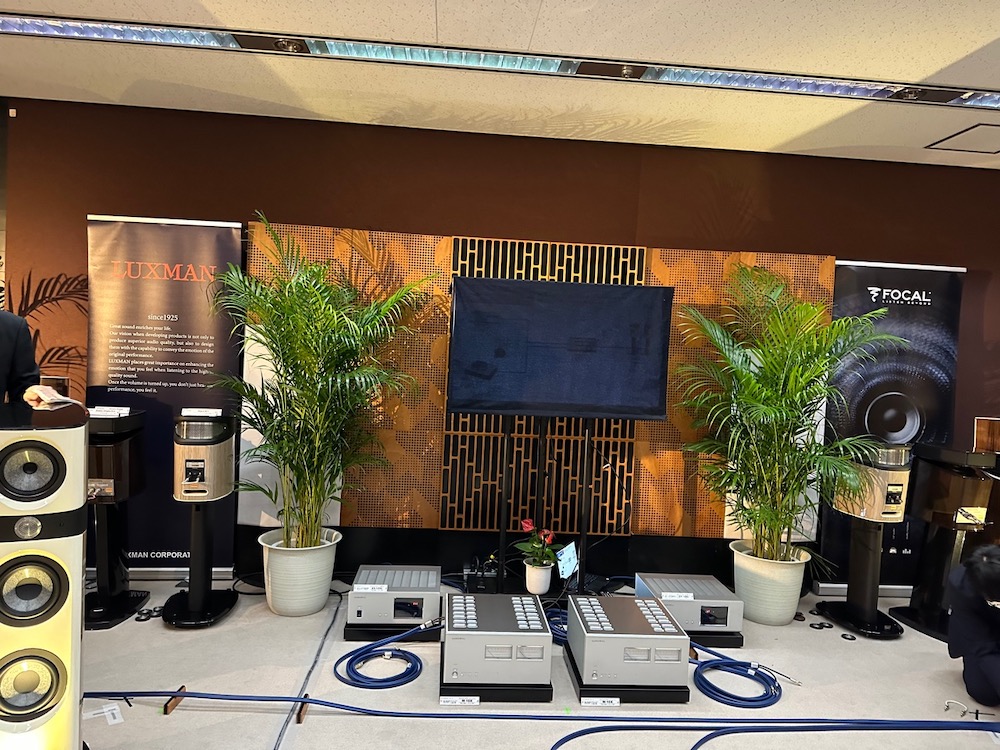 The Luxman/Focal room demonstrated the M10X Power amps, the new L-509Z integrated and launched the Luxman PD-191A and PD 151II turntables and D-07X SACD player. All of which partnered nicely with the Focal speaker lineup.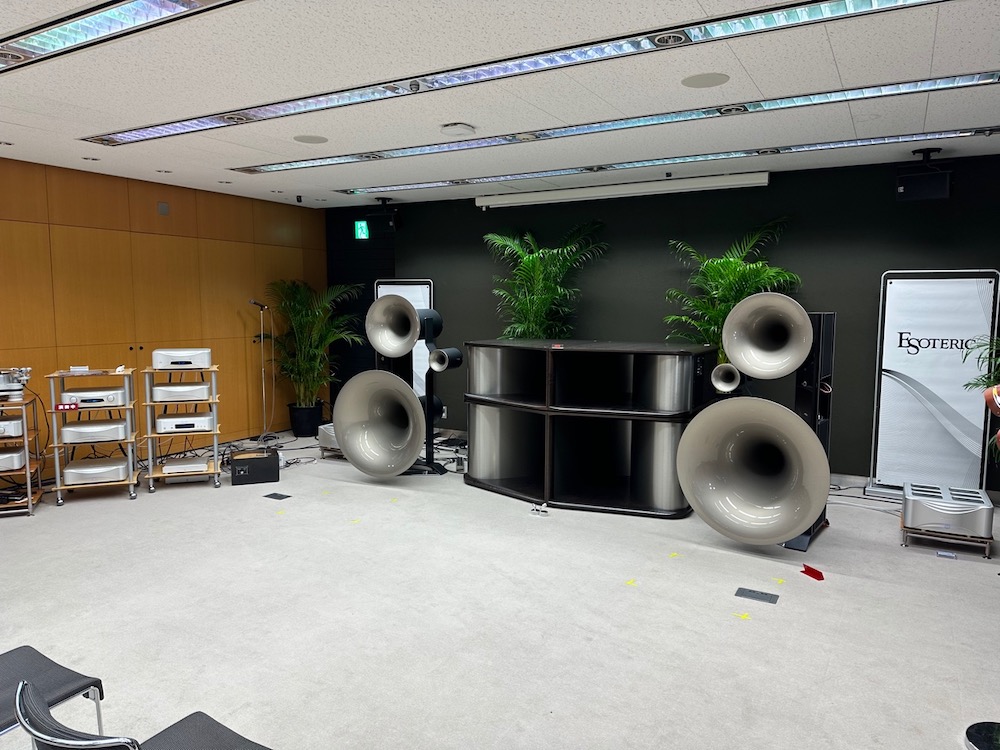 Another show highlight— the cavernous Esoteric room. Esoteric's magnetic drive Grandiose T1 turntable was on display. One is soon headed to the editor's listening room for review.This was partnered with Esoteric's S-05 Power Amps and the imposing Avantegarde Trio G3 and Spacehorns from Germany. The results were imposing and impressive!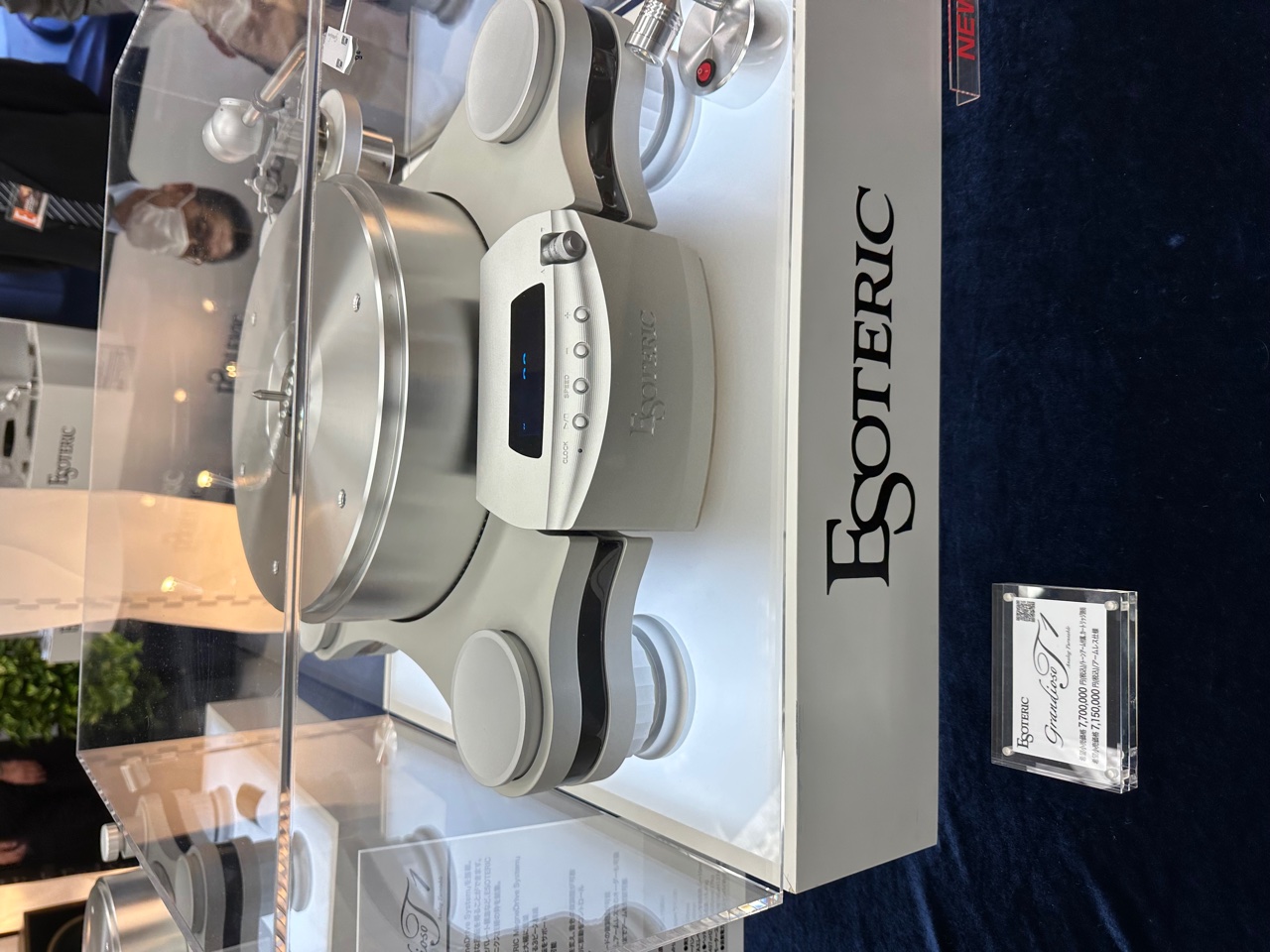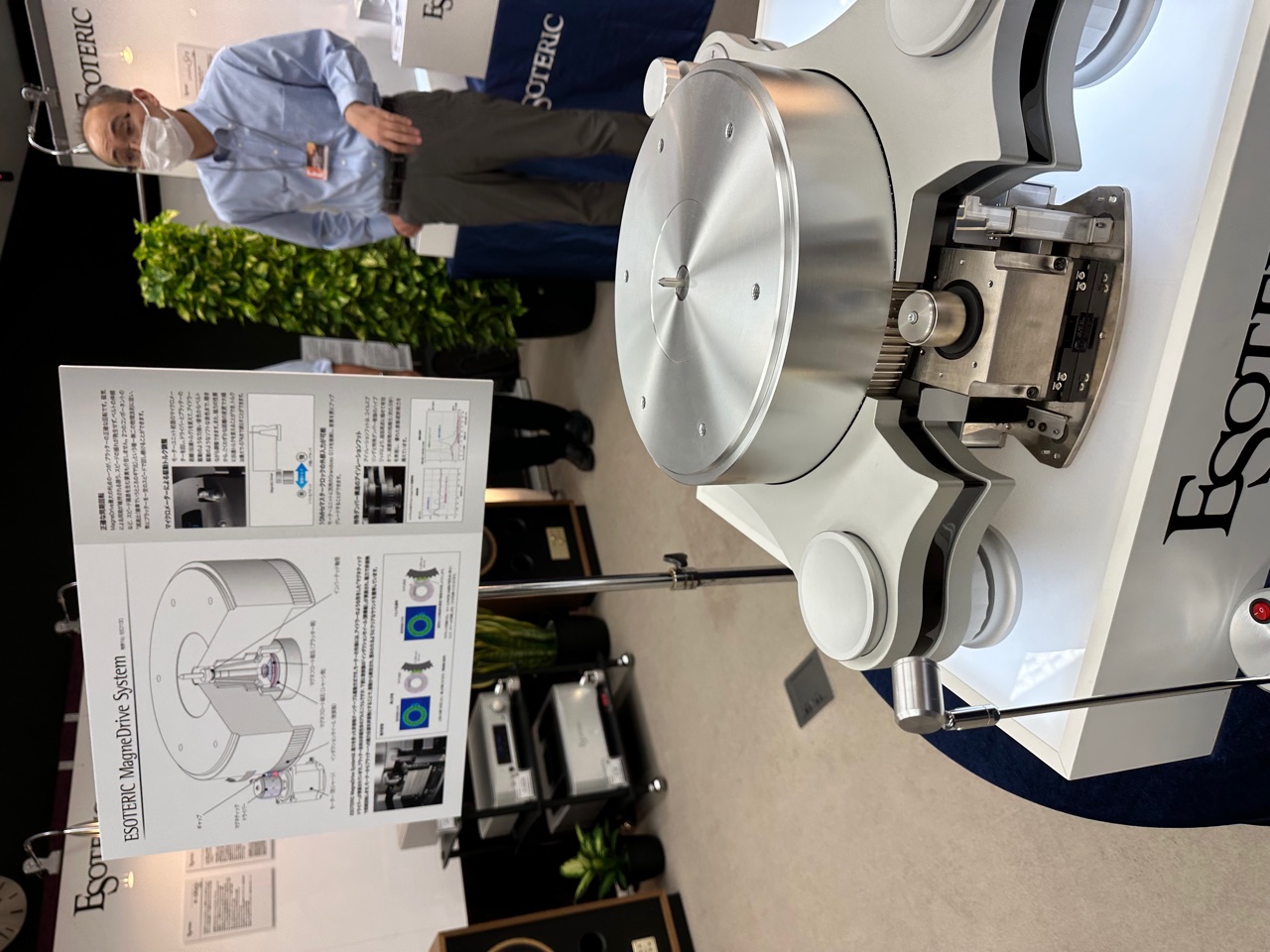 According to our man in Tokyo while turntables were ascendent, at the show SACD made a big comeback compared to previous years.
Next year if the Warsaw and Tokyo show don't conflict TrackingAngle will cover both!