Starting a Jamaican Music Collection—Part 1: Ska
Delving into the best of ska music.
For a small third world country, Jamaica has produced an impressively large volume of exceptional music that has had an enormous impact on world consciousness. Bob Marley, in my opinion, is the 20th century's most important musical artist. Many Americans might not be aware of reggae's worldwide popularity since it had to compete over the U.S. airwaves with rock, disco and country music, but in major European countries including Spain, Germany, France and Italy and all over Africa, reggae was the biggest seller, outselling rock. Reggae was also huge in Japan.  
Bob Marley & the Wailers' Legend, released in May, 1984, is the best-selling reggae album of all time, with over 12 million copies sold in the U.S., over 3.3 million in the U.K. (where it is the 17th best-selling album ever) and an estimated 25 million copies sold worldwide. As of September 2022, Legend has spent a total of 748 nonconsecutive weeks on the Billboard 200 albums chart--the second longest run in history. As of September 2022, it has spent 1,047 weeks in the top 100 on the U.K. albums charts--the third longest run in the chart's history. 
Though the level of excellence among Jamaican singers and musicians is truly extraordinary, a good deal of the music has never been heard. The authors of the book Roots Knotty Roots state, "When the vast majority of this music was created, it was inconceivable to its makers that it would gain worldwide recognition and continue to be appreciated decades later. Records were made for the moment, recorded quickly with the local audience in mind, were briefly popular and soon forgotten or replaced by newer ones. Nothing much was retained for posterity and thus many great recordings, and indeed many great recording artists faded from view. The only thing that remains is the music itself." It is estimated that between 1950 and 1985 well over 30,000 records were produced in Jamaica with the 7" single accounting for by far the vast majority. The single has been the bloodstream of Jamaican music ever since the late 1950's.
 In this hopefully complete survey we will cover ska, then rock steady and reggae, the three genres that brought international fame to Jamaica.  Ska is such ebullient music, how can you not feel good listening to it? So put on your dancing shoes and let's ska ska ska!
SKA
In 1950's Jamaica the only live music being played was mento, calypso and dance bands.  If you had a radio in Jamaica you could pick up southern AmericanDJ's playing R&B and jazz as well as the "white" hits by singers like  Perry Como, Patti Page, Tony Bennett, and Rosemary Clooney. But not every household had a radio so for some sharp entrepreneurs that provided a way to make a living and the sound system was born, the most famous of which was Tom the Great Sebastian around 1950. Tom Wong, half Chinese-Jamaican, half Afro-Jamaican, named his creation after a trapeze performer in the Barnum and Bailey circus.Many followed him with their own unique setups.  Rigging a large truck with turntables, cables, DJs and a massive set of speakers, these enterprising men brought their music to the working class and the youth. Dance parties sprang up in the streets. At first the DJ's played the latest records they had acquired on trips to the States, mostly R&B, but eventually the sound system owners added other types of music and finally their own singers' 7" singles, and blasted them out into the crowds. In  these gatherings undoubtedly some fledgling musicians were listening, influenced by the calypso, mento, boogie, R&B and jazz they heard on these rigs .But these musicians wanted to create a music that reflected their own lives and the excitement in the air from Jamaica's declaration of independence from England. Absorbing all these genres, adding their own highly skilled musicianship and their own perspectives, they created ska.
Like R&B and rock and roll, ska is in 4/4 time but the drummers' emphasis is on the second and fourth beats. Most ska bands had large horn sections with solos, a guitar, and in the beginning, an upright walking bass. Ska was mostly played by older, talented musicians. It ruled Jamaica from the early 1960's to 1966 and of course there have been ska revivals in other countries, most notably in the UK in the late 70's. Let's delve into some of the major ska musicians on the island in the 60's.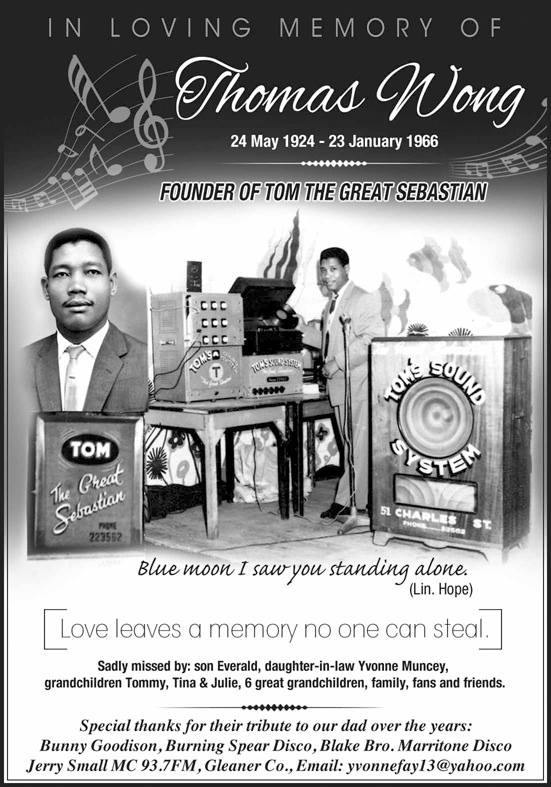 Tom the Great Sabastian
DERRICK MORGAN

Morgan (born 1940)  was the genre's first megastar. Excelling in all three eras, ska, rock steady and reggae, he became a household name all over Jamaica. In 1962 he had seven records on the Jamaican radio top 10 chart.
A wonderful online interview with Morgan in 2018 by Angus Taylor traces his entire life in music. It's a must read if you want to know more about this seminal figure. Here is an excerpt regarding the beginning of ska. Morgan recalls "Well, ska started when I remember we used to imitate Roscoe Gordon, Professor Longhair and those types of American artists. Because their beat was up-tempo and people used to dance that way. So when we started recording we started recording like we were recording those styles of tunes. But our one sounded a little different because musicians didn't pick it up the right way and so on. So in the music came Jah Jerry who is the one who brought in the name ska. Because he used to say to (Dennis) Campbell that is a tenor player  "Campbell, you play the ska." and Campbell said " What you call the ska now?" And he said " Pop pop pop with the rhythm, with the riff." And so that is the ska. And so Campbell started playing the riff with his horn along with the guitar. And from that time the name caught it. So they said "Ska. Play ska." .It's so simple like that. But it's the same rhythm and blues we were playing. But he called it ska and that's how the name stuck to it."
  Morgan's debut album in 1962, Forward March! is a classic. At the time of this writing there are 3 first 1962 pressings on Beverley's Records for sale on Discogs. All three are listed as VG but one has no cover and one has a generic cover. Prices range from around $80 to $170. I would advise against shelling out big bucks for any Jamaican first pressing from the 60's unless you can hear it first. The quality might be seriously underwhelming. The vinyl might have been recycled a few times and my reggae buddies used to joke that if the owners ran short of vinyl they just added some sand. There are some copies of the 1970 Trojan Records LP reissue that might be a safer choice but most are in G or G+ condition. The VG and VG+ are $90-$160. (Note--Trojan sometimes used needle drops on their early reissues. Yes, if you're looking for perfect sound, early Jamaican music is a maze of boobytraps).  If you must own a copy of Forward March!, which is certainly not a bad idea, and don't want to shell out a C- note, there is a CD reissue on the Go! Bop! label from 2018 that you can listen to on the Go! Bop! bandcamp before you buy. The CD is not expensive and sounds good to me. For this survey I've chosen a 2 CD compilation, released in 2003, called Moon Hop--Best Of The Early Years 1960-69. You get 52 songs covering ska, rock steady and reggae. I own it, it sounds fine and includes most of the best tracks from Forward March! You can buy it on Discogs for $30. Highly Recommended.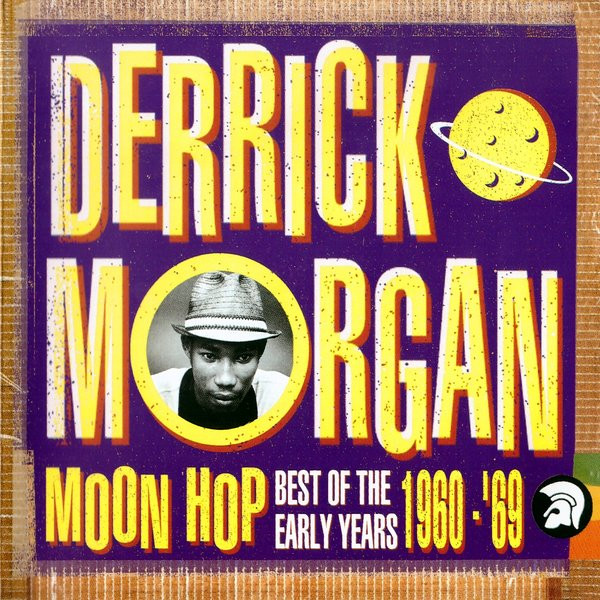 "Forward March"

"I Feel Fine"... (with Patsy Todd, my favorite female rock steady singer. Hear R&B turning into ska.)

"The Hop"
Toots and the Maytals
Frederick Nathanial "Toots" Hibbert (1942--2020) was one of the best loved entertainers in all of Jamaica, rivaling Bob Marley in popularity. His upbringing singing gospel music in church certainly was an influence on his mature singing style with its revivalist "jump up" feeling. Toots is SO soulful, he has been compared to Otis Redding. The popular thought is that Toots and the Maytals sang ska, rock steady and reggae, all three. But that is not true. Even Wikipedia has it wrong. In 1966 Toots was jailed for possession of herb (yes, in Jamaica!) right after he won the inaugural Festival Song competition with the song "Bam Bam." Toots has said it was a setup--he had never smoked herb in his life. When he was released rock steady was gone; reggae was the new king. The Maytals did cut a few rock steady songs but without Toots. When he was released from prison he hit the ground running with the tremendous reggae song "54-46 That's My Number," Hibbert's jailhouse number and he did not want the public to ever forget it. His 1968 song "Do the Reggae" was the first song to mention the word "reggae" and gave the famous genre its name.
For this survey I've got two choices. His debut album, Never Grow Old and a 2 CD compilation called Time Tough The Anthology. There are five Never Grow Old 1964 pressings available on Discogs with prices from around $60-$139. Once again I would advise hearing before you buy if possible. I know there are many readers on this site who want to return a new record if it has a few pops or tics. Well, only a few pops or ticks on an early 60's Jamaican LP would be an instant grab for a collector. The history of vinyl reissues of this album is a maze. Discogs lists 11 separate reissues with dates unknown and prices all over the place. I would proceed with extreme caution. But the CD reissue on the Heartbeat label is from the original master tapes, sounds fine and you can own it for under $15. The Time Tough compilation contains 41 songs. sounds excellent and is a perfect introduction to this wonderful group in the ska and reggae years. Originally released in 1964
"I'll Never Grow Old".

"My Destination"

"Treat Me Bad"
CD released 1996.
"Broadway Jungle".

"It's You"
DESMOND DEKKER
Dekker, born Desmond Adolphus Dacres (1941--2006), is another singer who excelled in ska, rock steady and reggae. He was responsible for pointing out a 17 year old Bob Marley to producer Leslie Kong, resulting in Marley cutting his first two songs, "Judge Not", and "One Cup Of Coffee" in 1962. For the rest of his life Marley had the utmost respect and admiration for Dekker. On a personal note, it was Desmond Dekker and the Aces who introduced me to Jamaican music. Surprisingly they had a top 10 hit here in America with "The Israelites," an early reggae song in 1968. I remember like it was yesterday hearing it on the radio. My ears perked up--I had never heard a rhythm like that and it was extremely appealing. In the UK he far surpassed his US charting, scoring a #1 hit with "The Israelites," as well as four top 10 placings. Indeed, Dekker was the first international singing star from Jamaica, before anyone had heard of Bob Marley. "The Israelites" sold over a million copies worldwide and really put reggae on the map. We will revisit Dekker in the rock steady era when he really hit his stride. Dekker's ska songs have been compiled on some compilations but these also include rock steady and reggae selections. As of this writing I think your best bet is a Record Store Day box set of ten 7" 45's titledKing Of Ska (Beverley's Records Ska Singles Collection.)
The song "King Of Ska" from this box set has been posted on YouTube and it sounds good. Limited to 500 copies but there are still  many for sale starting at $50 on Discogs and Ebay If you want more than just Dekker's ska tracks, then the  46 track 2 CD set Rudy Got Soul 1963-1968 The Early Beverley's Sessions is a fine overview of this major star's ska, rock steady and early reggae output. It's not expensive. There is also a 2 LP set on the Italian Earmark label from 2004 on Discogs starting around $70 transferred  from CD's I would bet.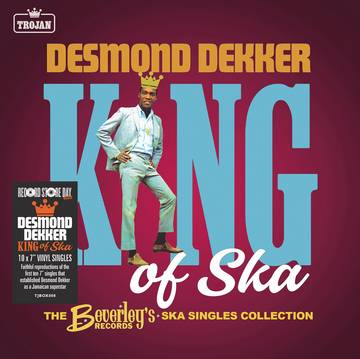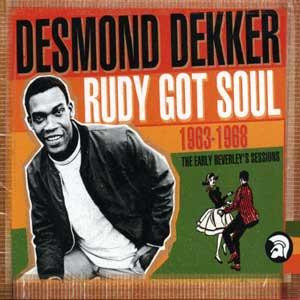 I'm "King Of Ska"
"Get Up Edina"

"This Woman"
The Skatalites
If you were to give an aficionado of Jamaican music a quick word association test and say "ska" right away he would answer "Skatalites."  No group of musicians had a more profound effect in shaping the ska era. In their short existence from early 1964 until August 1965 they released hundreds of records and backed most of the top ska singers. They are best known for their instrumentals featuring charging tempos, wonderful short solos and impeccable musicianship. A nine piece band with Lester Sterling alto sax, Tommy McCook tenor sax, Roland Alphonso tenor sax, Don Drummond trombone, Johnny "Dizzy" Moore trumpet, Jackie Mitoo piano, Jerome "Jah Jerry" Haynes guitar, Lloyd Brevett bass and Lloyd Knibb drums. Remembering the Skatalites, Bunny Wailer said " At the time they were the masters. They were learned musicians, not just people who played music by the breath—they were doing it by the paper. We the Wailers were really fortunate to have been working with the Skatalites." P.J. Patterson, the Skatalites manager from 1964 to 1965 stated, "They came on the scene, this talented aggregate. The most formidable array of talent which Jamaica has ever seen in a single band and, dare I say, is ever likely to see in the future." And Lord Creator, who we will meet later in this article, said, " They were IT! Anywhere they played for dances, the place would be ram jam."Two albums to recommend, the first, Ska-Boo-Da-Ba can be found on a 2XLP set repressing from 2003 on Top Deck  starting around $50 on Discogs. The original pressing from 1965? Forget about finding a clean copy for a reasonable price. The prices of old Jamaican records have skyrocketed in the last 20 years with many 7" singles going for several thousand dollars when they come up at auction. The CD's of the album on Westside and Top Deck sound good and are cheap. The Ska-Boo-Da-Ba record is absolutely sensational--the Skatalites at the height of their powers and every track a scorcher.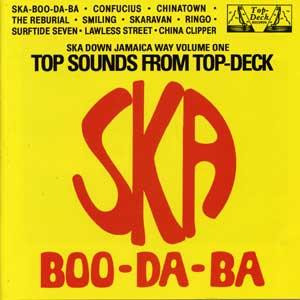 Originally issued on Top Deck in 1965

"Ska-Boo-Da-Ba"
"Confucious"
"The Reburial"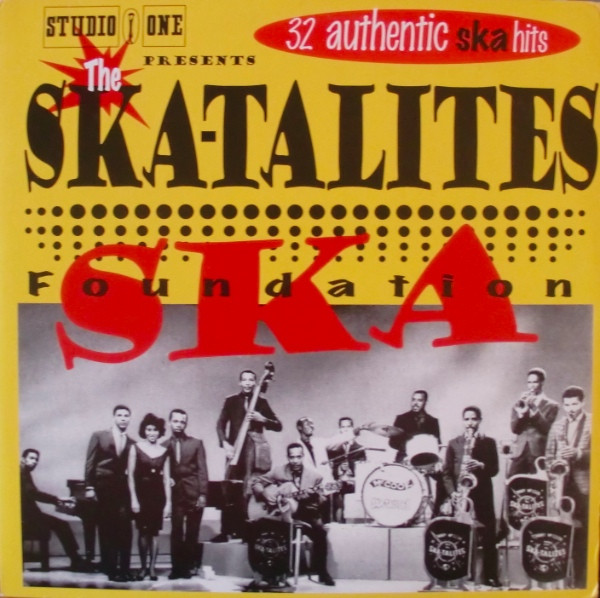 Originally released on Heartbeat Records in 1997, the 2 LP Foundation Ska can be found on Discogs starting around $50.The 2 X CD package that I own sounds excellent transferred from the mastertapes and is cheap on Discogs. Foundation Ska is a fine compilation of Skatalites songs, including a few vocal tracks with Skatalites' backing  Bob Marley and the Wailers, Stranger Cole and Ken Boothe, and Jackie Opel.
"Hot Cargo"

"I Should Have Known Better"

"Nimble Foot Ska"
BOB MARLEY AND THE WAILERS

A copious amount of material has been written about Bob Marley (1944-1981) and the Wailers. Without a doubt I can say Bob Marley was the most important musician worldwide in the 20th century. Only someone who is acquainted with the whole Wailers' catalog can realize the variety of music they created.  Besides ska, rock steady and reggae, their  studio work displays an interest in Latin, rhythm and blues, doo-wop, country and western, pop, gospel, and rock and roll. For years Wailers rehearsed their harmony singing, mostly under the tutelage of the legendary singer Joe Higgs, and that hard work paid off big time.
 In the first six years of the Wailers' existence  all of the group's recordings were 7" singles. Then, in 1970, they went into the studio and sang a whole LP of songs for producer Leslie Kong. This turned out to be the first real album cut in Jamaica, as opposed to a collection of singles. Kong wanted to call the album The Best of the Wailersbut Bunny Wailer warned him against it, telling him the Wailers had a long life ahead of them and if indeed in Kong's opinion it was to be the best the group ever did, then it meant Kong would die soon. Kong laughed it off, even as Bunny said he would "not live to see the rewards of his transgressions." Within three months Kong dropped dead from a heart attack at age 38.
The original Wailers were Marley, Peter Tosh, Bunny Wailer (born Neville Livingston) and Junior Braithwaite. The latter sang on the first few Wailers'  songs but emigrated to America after a month. Beverley Kelso and Cherry Green sang backup on some very early tracks. The original three Wailers, Bob, Peter and Bunny sang together from 1964 to 1973 when both Bunny and Peter quit the group  All three continued on as solo acts with great success, Marley in particular. In 1973, the last year they were all together, they signed to Chris Blackwell's London based Island Records and reggae exploded worldwide. In a stroke of genius, Blackwell decided to market the act as a self contained rock band since the backing band was composed of the cream of the crop of Jamaican musicians. They released the Catch a Fire album on April 13, 1973 with its Zippo lighter flip top cover and, as they say, the world would never be the same again. The Wailers' ska output is spread over several CD's but for this survey I've chosen One Love At Studio One a 2 CD compilation set with 40 tracks covering first class ska and a few rock steady songs at the end. There was one pressing of a double LP but that is hard to find and currently none are for sale on Discogs. The CD's are plentiful, cheap and sound excellent, transferred from the master tapes. If you must own a vinyl pressing, the album The Wailing Wailers on Studio One is a good choice. Twelve excellent songs and it's been repressed almost 30 times, the latest in 2022.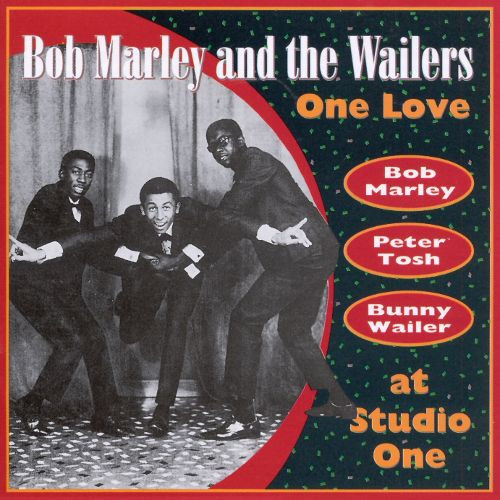 Released on Heartbeat Records in 1991

"Simmer Down" (The Wailers' first recording! What a start!)
"One Love"
"I'm Gonna Put It On"
PRINCE BUSTER (1938--2016)
One of the "Big 3" most important producers of music in the early years, along with Clement "Coxsone" Dodd and Duke Reid. Born Cecil Bustamente Campbell, the Prince's output is staggering—it is estimated that between 1962 and 1967 the British based Blue Beat label released almost 600 Buster productions. He really was a one man band. He had his own studio where he cut records, he produced other artists, he had his own band, the Prince Buster All Stars, he wrote his own songs and sang on some. Easy to see why he was called "the voice of the people." He also excelled in the rock steady and reggae eras. Quite a talent! A towering figure in Jamaican music.
 Buster's ska tracks appear on many albums but many include rock steady and reggae. The one I've chosen, King of Ska, is pure ska and can be found on vinyl on Discogs and Ebay starting at $90. As for the CD, it's OOP and not too many turn up for sale, but right now there are a few on Discogs and Ebay, all under $30. I would grab one since six months ago there was only one available. The album contains the song "Madness' from which the famous British 2 Tone Records ska band took its name. Prince Buster was their idol and they covered many of his songs. Some truly great instrumentals here, as well as five vocals. The LP was compiled by Gaz Mayall, John Mayall's son.
Released on Jet Star in 2000. (Yes, another "King of Ska" Seems like Jamaica was rife with kings in the 60's)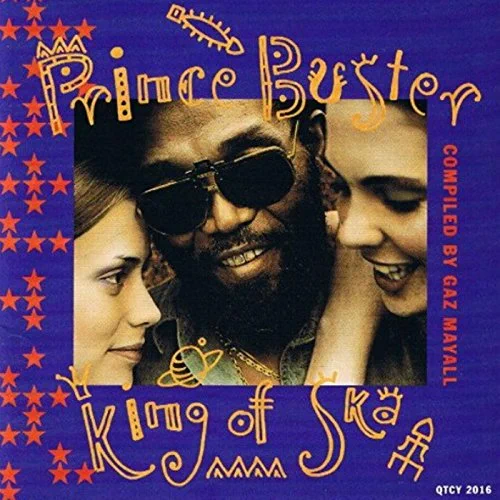 "Don't Throw Stones"

"Linger On"
(About Cassius Clay. King Sporty at the mic. Mayall left the track in its original two-track form with band and deejay vocals on separate channels)
"7 Wonders of Man"
LORD CREATOR (born ca 1940)
Born in Trinidad and Tobago, Lord Creator, born Kentrick Patrick, began singing calypso in his home country with some hit singles such as "The Cockhead" in 1958 and "Evening News" in 1959. He moved to Jamaica in 1959 where he began singing ska, but it was his huge calypso hit "Independent Jamaica" that became the official island song marking the country's independence from the British Empire on August 2, 1962. He was very popular with the record buying public, but his career took a turn when he was jailed for possession of a small amount of cannabis and was sentenced to 18 months in jail. Like Toots Hibbert who had a similar experience, Lord Creator began  singing reggae when he became free in 1968.
Smooth, smooth, smooth, that's his singing style, whether it's calypso, ballads, ska or reggae and there's no one quite like him. The album below, Don't Stay Out Late, collects many of his best ska tracks as well as two ballads and "Independent Jamaica." There are many LP copies for sale on Ebay and Discogs, some still sealed, and all for under $30.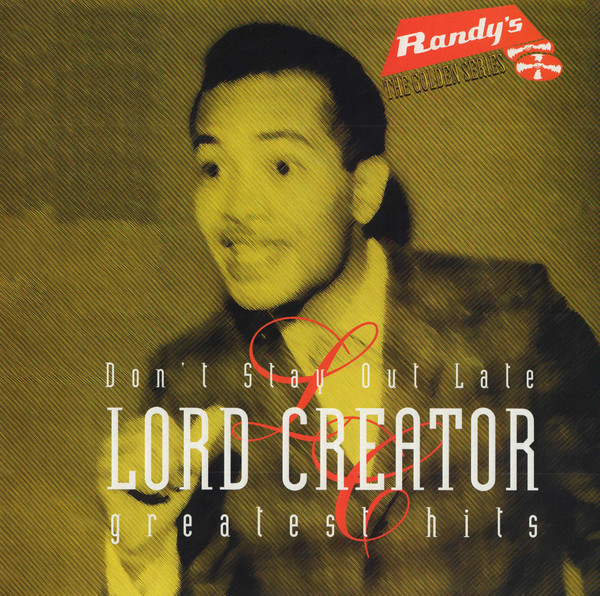 Released on Randy's VP in 1996

"Don't Stay Out Late"
"I'm Wasting Time"

"Man To Man" (Lots of "aksing" going on here)
 CARLOS MALCOLM (b 1935)
Born in Panama to Jamaican parents, Malcolm grew up in Kingston. He excelled in music, playing trombone and percussion and in 1963 formed his own band, The Afro-Jamaican Rhythms. He produced and wrote most of the songs on his lone album in the ska era, Ska-Mania: The Sound of the Soil.
The LP opens with the exuberant six minute mento  tinged "Skamania." His biggest hit was a ska rendering of the Bonanza TV theme, "Bonanza Ska." which unfortunately is not included on this album. But there's plenty of excellent music here. (BTW, Malcolm arranged all the local music used in the James Bond film Dr. No.)  If you like your ska punchy, bright, bouncy and brassy with bop solos, look no further. There are actually 26 copies of the original pressing for sale on Discogs starting at $13 for a VG copy. But the seller adds "some scuffs."  As I said before, I would proceed with caution buying Jamaican first pressings from the 1960's.  Probably a safer bet is one of the repressings on Upbeat...CD's are also available.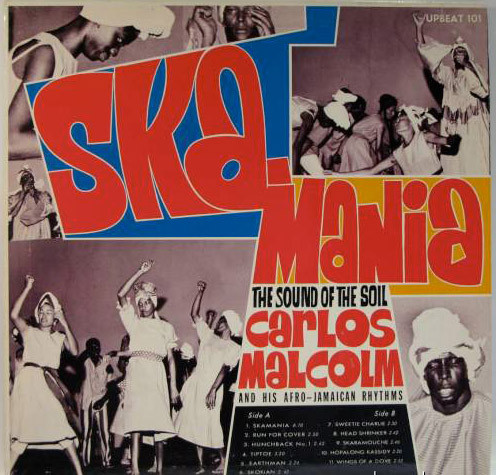 Released on Up-Beat records in 1964.

"Skamania"
"Run For Cover"
"Skokian"
Lee Perry (1936-2021)
We've already covered two Jamaican producers, Prince Buster and Carlos Malcolm and we now come to the most famous, Lee "Scratch" Perry (1936-2021). Born Rainford Hugh Perry, he began his career working for Coxsone Dodd, producing such famous singers as Delroy Wilson, Jamaica's first child star. Wilson, who we will meet late in this articler, was only 13 years old when he cut his first record in 1962. Dodd also recorded some ska 7" singles with Perry singing that were not compiled on record until 1989.  His work producing Bob Marley and the Wailers in the 70's  is legendary, with many still believing it to be the height of Marley's career. In 1973 Perry built his own recording studio, Black Ark, in his backyard. It was a modest studio with Perry  having only a four track mixing board. But there his wizardry was born as he created some of the most arresting and far out sounds ever. He created dub music there with the album titled Upsetters 14 Dub Black Board Jungle.
Osborn "King" Tubby was also creating the dub sound at this time. But whereas other dub creators added effects after the track was cut, Perry did it using samples on a cassette as the record was being recorded. His sounds of a child crying and a cow mooing in the middle of a song were touches only Perry could pull off. One of the most startling was the beginning of Prince Jazzbo's roots classic, "Blood Dunza" (Jamaican slang for money). Many years ago I wrote this about the song: "Only someone with Perry's genius would think of starting a tough roots track with a sample from an American TV situation comedy. Coming hard on the heels of this show's mindless fluff dialog, the first thing Prince Jazzbo says, "Cause money is the root of all evil," is like a right cross to the face. I haven't been able to verify the source but it sounds like it could be The Mary Tyler Moore Show or Rhoda, both of which were popular at the time. Perry continues sampling this insipid banter (with the laugh track included, a wonderful touch) but knows just when enough is enough.
For this article I chose the only album that collects Perry's vocal ska tracks. His singing ability is limited but the album is quite enjoyable with catchy songs and a smoking hot backing band. Their name? The one and only Skatalites. The vinyl  pressing of Chicken Scratchcan be found on Discogs starting around $60.. The CD is readily available on both Ebay and Discogs. A deluxe edition adds seven songs.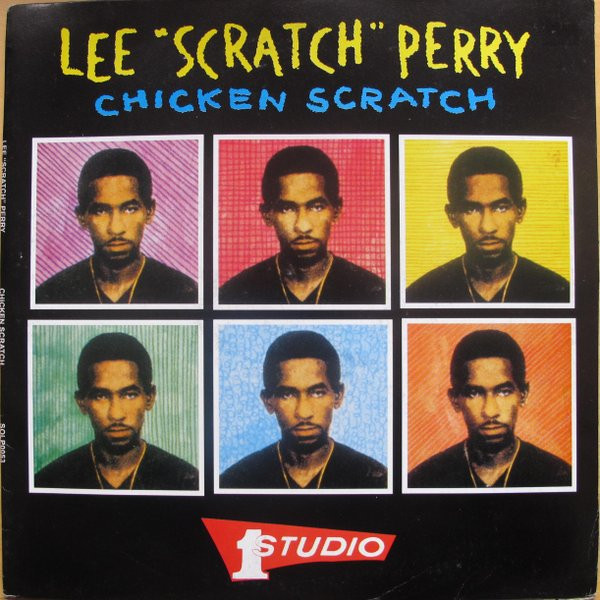 Released on Heartbeat Records in 1989

"Roast Duck" (Lee Perry & The Dynamites)

"Man To Man" (King Scratch & The Wailers. Titled "Hand To  Hand" on the original 7" single in 1964)

"Puss In Bag" (Lee Perry & The Soulettes)
JUSTIN HINDS & THE DOMINOES

Justin Hinds (1942-2005) was one of the very greatest Jamaican singers, excelling in ska, rock steady and reggae. Coxsone Dodd turned him down at Studio One, but Duke Reid had better taste, signed him to his Treasure Isle Records and in 1963 promptly had the #1 hit in Jamaica for two straight months  with "Carry Go Bring Come," recorded in one take.  It was finally knocked off #1 by The Wailers' "Simmer down." We will return to "Carry Go Bring Come" when we come to the rock steady section.
Drawing on the Old Testament, many of Hinds' songs are rich in the Jamaican tradition of proverbs and biblical references. With his distinctive voice, his song style has sometimes been described as "rural," possibly due to his country upbringing in the small town of Steertown in Northern Jamaica. Hinds never liked city life. On one excursion to Duke Reid's studio in Kingston he found himself in the middle of an armed robbery. Ten men, five dreads and five baldheads with knives, guns and machine guns robbed everyone in the studio and roughed up a woman who happened to be there. This furthered Hinds' preference for the country life. In an excellent 1996 interview with Brian Keyo Hinds said, " T'ings like dose burn me, man. So I just curse off the whole o' downtown Kingston that day when they rob me. I rather stay in the country, you know, 'cause I rather not have any'ting and just be alone, more than to amongst wolf out deh. I doesn't want them to tear me up, you know."
 In the middle years of ska, he became Duke Reid's most successful act, recording around 60 singles for his record label. Keith Richards was a big fan of Hinds and produced some songs on a Hinds' led band called Wingless Angels in 1997. Richards subsequently releasing it on his own Mindless Records label.
For some reason Justin Hinds & the Dominoes are not as well known in the ska era as, say, Toots and the Maytals, The Wailers or Desmond Decker, but IMO his top ska songs are their equal. The best introduction to this wonderful group is a  2 CD set titled Carry Go Bring Come - The Anthologycontaining 46 tracks with 20 of them prime ska, more than on any of his other ska albums. The CD's are for sale on Discogs and Ebay starting at $35 for a sealed copy. Very difficult to pick three favorite songs—I could easily have chosen ten and as I'm writing this I'm sweating profusely trying to narrow it down. The various studio musicians chosen by Reid to back Hinds are tight as hell, out of this world great and as close to perfection as you can get.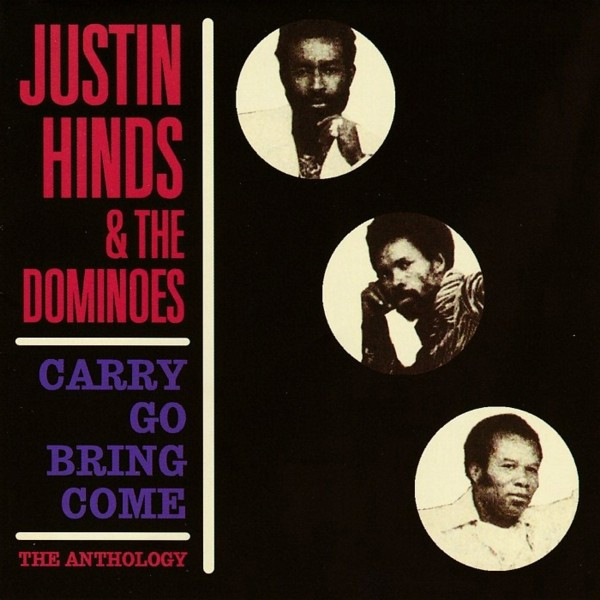 Released on Trojan Records in 2005

"Mother Banner" (Baba Brooks' trumpet solo positively kills.)

"Rub Up, Push Up"

"The Ark"
JACKIE OPEL

Like Lord Creator and Charlos Malcolm, Jackie Opel (1937-1952) was born outside Jamaica, yet still made a vital contribution to the island's rich musical heritage. with his ska, calypso, R&B, soul, gospel and spooge recordings  He is credited with inventing spooge, a sort of cross between ska and calypso, in Barbados where he was born. Jackie Opel was his stage name; his real name was Dalton Sinclair Bishop.
Opel was discovered by Byron Lee, band leader of the Dragonaires, who brought him to Jamaica in the early 60's. He must have been impressed by Opel's stage show—to this day many who saw him live say he was the greatest showman they had ever seen. Because of his high octave range and strong voice Opel has been called "the Jackie Wilson of Barbadian culture." Yet he has not received the acclaim he deserves, possibly because his R&B and soul style of singing does not sound Jamaican.
The go-to album for his ska songs is The Best of Jackie Opel containing ten good ska songs and two ballads. Unfortunately there are very few copies available on Discogs  even though it has been reissued several times. Even the CD is rare. At this time there are none for sale. Since this album is now so scarce it will most likely be repressed again. Keep it on your watch list. One last note, the mono tracks on the original singles have been given a more expansive sound on the album. You can hear the difference at the beginning of "Pity The Fool". Much to the chagrin of many, Coxsone Dodd frequently tampered with his Studio One original album mixes from the 1960's and 1970's, sometimes adding whole other sections, when they were finally repressed in the 1990's and 2000's.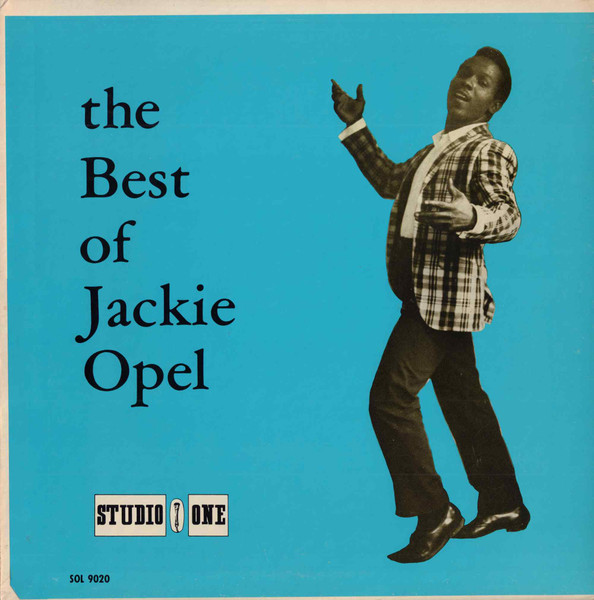 Originally released in 1970 on Studio One label

"Turn Your Lamp Down Low"

"Pity The Fool"

"Go Away" 
DELROY WILSON 
                                                                                   
Another much loved Jamaican singer, Delroy Wilson (1948-1995) was the first child recording star, paving the way for many to follow. While working for Coxsone Dodd, Lee Perry produced Delroy's first batch of songs by the then 13 year old teenager. In the early days of ska there was an intense rivalry among the three major studios, Prince Buster, Coxsone Dodd and Duke Reid, each vying for supremacy. Often they released  songs with lyrics not subtly shading each other. One such song was "Prince Pharaoh," aimed at Prince Buster, likening him to an Egyptian oppressor. Wilson has charmingly described these goings on as "sound war". " In days like that you have a sound war. It was like Prince Buster against Coxsone against Duke Reid against King Edward... (another major producer). I came along and it seems was like the missile that could get rid of Prince Buster. I made a whole heap of records with lyrics aimed at Prince Buster: "Spit In the Sky", "Joe Liges". But Buster was like a superpower; he stood his ground." Wilson excelled and found success in all three eras, ska, rock steady and reggae, recording hundreds of singles and many albums. He had the #1 hit in Jamaica in 1976 with "The Last Thing On My Mind." and his name is mentioned in The Clash's song "White Man In Hammersmith Palais."
He recorded two ska albums at Studio One, I Shall Not Remove and Dancing Mood, but I feel the latter, although containing some rock steady songs, has material and arrangements better suited to his talent. It will all work out in the end because the last song I'll reference, "Dancing Mood," is a good example of ska turning into rock steady in 1966, right on the cusp of the two genres, and will provide a good segway to part 2 of this survey of Jamaican Music. The album also contains tracks with Bob Marley and the Wailers, Ken Boothe and Jennifer Lara singing with Delroy. Dancing Mood is available on a few LP repressings on Discogs starting at $35.  The CD's available start at $25.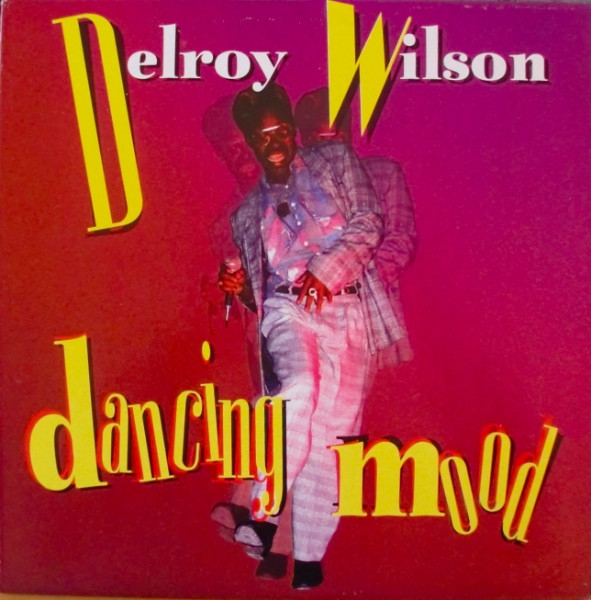 Originally released on Studio One label, date unknown
"Oppression"
"Why Do Lovers"

"Dancing Mood"
Recommended albums and CD's in this article.

DERRICK MORGAN...Moon Hop - The Best Of The Early Years 1960-1969
                                     Forward March!
TOOTS AND THE MAYTALS...Never Grow Old
                                                 Time Tough The Anthology

DESMOND DEKKER...King Of Ska (Beverley's Records Ska Singles Collection)                           
 Rudy Got Soul 1963-1068 The Early Beverley's Sessions
THE SKATALITES...Ska-Boo-Da-Ba
                                 Foundation Ska.
BOB MARLEY AND THE WAILERS...One Love At Studio One
                                                            The Wailing Wailers
PRINCE BUSTER...King Of Ska
LORD CREATOR...Don't Stay Out Late
CARLOS MALCOLM AND HIS AFRO-JAMAICAN RHYTHMS...Ska-Mania: The Sound Of The Soil
LEE PERRY...Chicken Scratch
JUSTIN HINDS & THE DOMINOES...Carry Go Bring Come - The Anthology
JACKIE OPEL...The Best Of Jackie Opel
DELROY WILSON...Dancing Mood
END PART 1