U-Turn Debuts New Theory Turntable
New turntable features molded magnesium one piece tapered armtube
Woburn, MA September 2022—U-Turn just announced the new Orbit Theory turntable, which the company describes as its "…next generation turntable, engineered for uncompromising playback."
The new turntable includes the "easily adjustable" OA3 Pro tonearm featuring a tapered one-piece molded magnesium armtube fitted with Ortofon 2M Blue cartridge. An upgraded gimbal bearing with both shaft and housing machined from stainless steel allows for what U-Turn says is "near-frictionless tonearm movement. Anti-skating is applied via a hinged weight that applies consistent force across the entire record surface.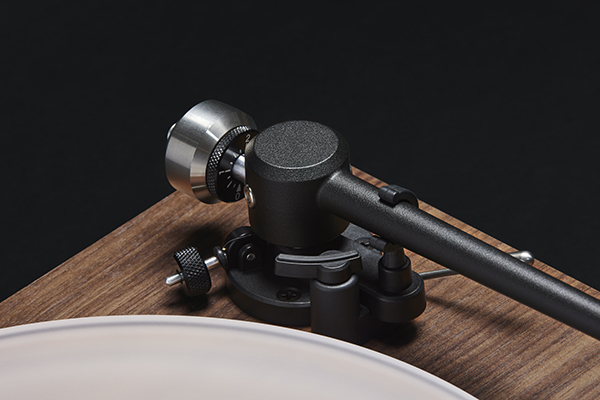 Platter drive is seamless silicone belt via an "ultra-quiet" AC synchronous motor with electronic (33 1/3/45) crystal oscillator speed controller that monitors and adjusts speed 30,000 times a second. The main bearing is a self-lubricating polymer in which rides a stainless steel shaft plus precision aluminum spindle
Theory spins records on a grooved (for the belt) acrylic platter with precision aluminum spindle. The natural hardwood (not pressboard) plinth in ebonized oak or walnut sits on height-adjustable aluminum feet fitted with vibration absorbing Sorbothane® inserts.
Theory costs $999 including Ortofon 2M Blue or $1069 with built-in Pluto2 MM phono preamp. An Ortofon 2M Bronze option will be "coming soon". Speaking of which, a review sample is "coming soon" too!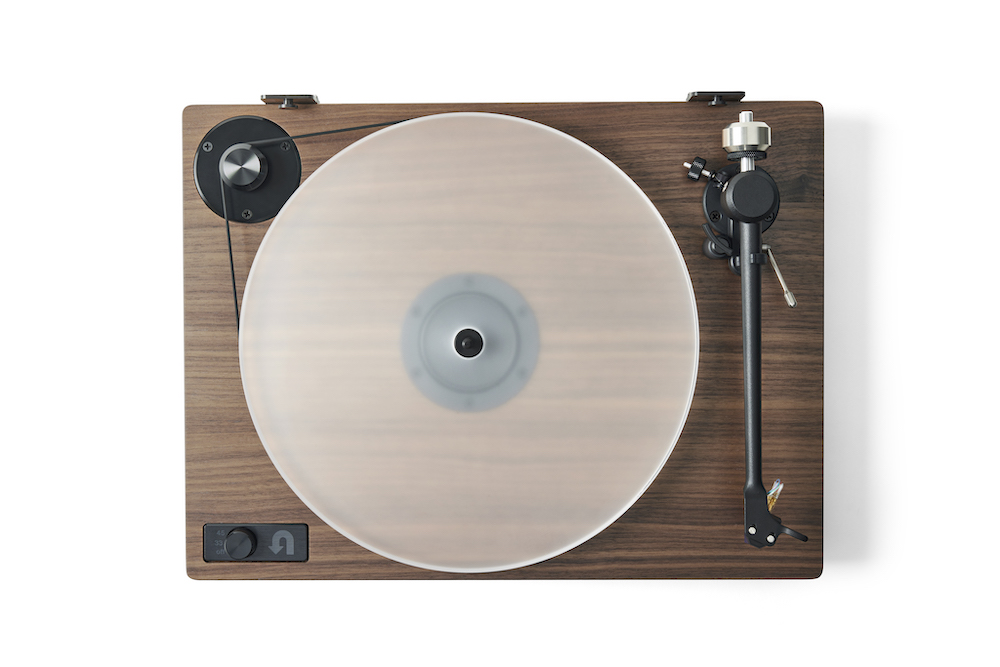 Specifications
Playback speeds 33/45 RPM electronically changed
Dimensions 16.75 x 12.5 x 4.25"
Wow & flutter < 0.1 %
Nominal speed +/‐ 0.5%
S/N Ratio
‐79 dBA
Rumble ‐72 dBA
Input voltage 115V/60Hz
Output connection RCA
Warranty 3‐year limited warranty