Victrola Introduces a Sonos-Ready Turntable Series
not plastic, includes Ortofon 2M Red MM cartridge
Victrola just announced a series of Sonos-ready turntables, topped by the Victrola Stream Carbon shown in the photo, now available for pre-order. Additional models will follow in 2023.
According to the press release, "After a single, simple setup process via a Victrola Stream app, users can control their Victrola Stream turntable from the Sonos app or the illuminated control knob...listeners will be able to send (and control the volume of) the music from a record to any Sonos speaker in their home, just like with digital music on their Sonos system."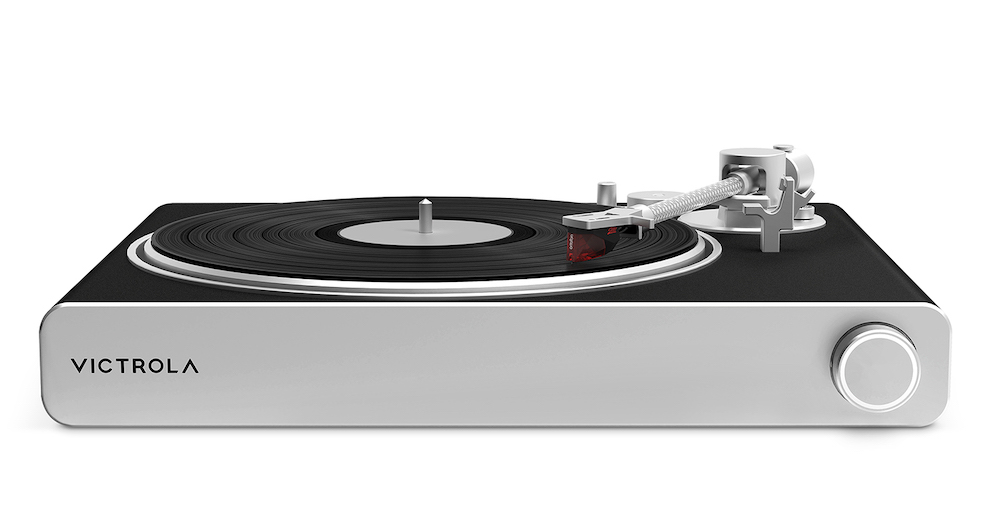 The Carbon turntable features include "...a low-resonance veneer plinth with premium metal turntable components, and a carbon fiber tonearm with a custom-designed removable headshell" fitted with an Ortofon 2M Red.
Buyers can at some point and with no particular turntable set up skills replace the 2M Red stylus with a 2M Blue and be on their way to vinyl playback upgrade addiction.
The $799Carbon is available for pre-order at Victrola.com as well as at Best Buy Magnolia Design Centers and other specialty audio retailers, including Crutchfield, World Wide Stereo, Listen Up, Nebraska Furniture Mart, and Abt.
To learn more go to stream victrola