VMP to Release Original "Anthem of the Sun" Mix Cut By CB From Tape
a Lysergic experience
VMP's January 2023 "Record of the Month" is The Grateful Dead's "Anthem of the Sun"—the original 1968 mix not the 1971 Lesh remix—originally released on Warner Brothers-7 Arts.
Chris Bellman cut lacquers using the original master tape for an AAA release. VMP does this so correctly both in terms of how they produce these records and in how they describe the process: "with AAA lacquers cut from the original master tapes by Chris Bellman at Bernie Grundman Mastering". I wish Rhino had done this for the Joni Mitchell box with the same degree of specificity—and as well with all future reissues.
Supposedly the original pressing has inscribed in the inner groove area "The faster we go, the rounder we get," which is the inspiration for Rounder Records. However, my "deep groove" 1s Warner-7 Arts pressing bought in 1968 has no such inscription, nor does an original U.K. pressing mastered and pressed by Pye, which is insane sounding, have it either, but that's to be expected.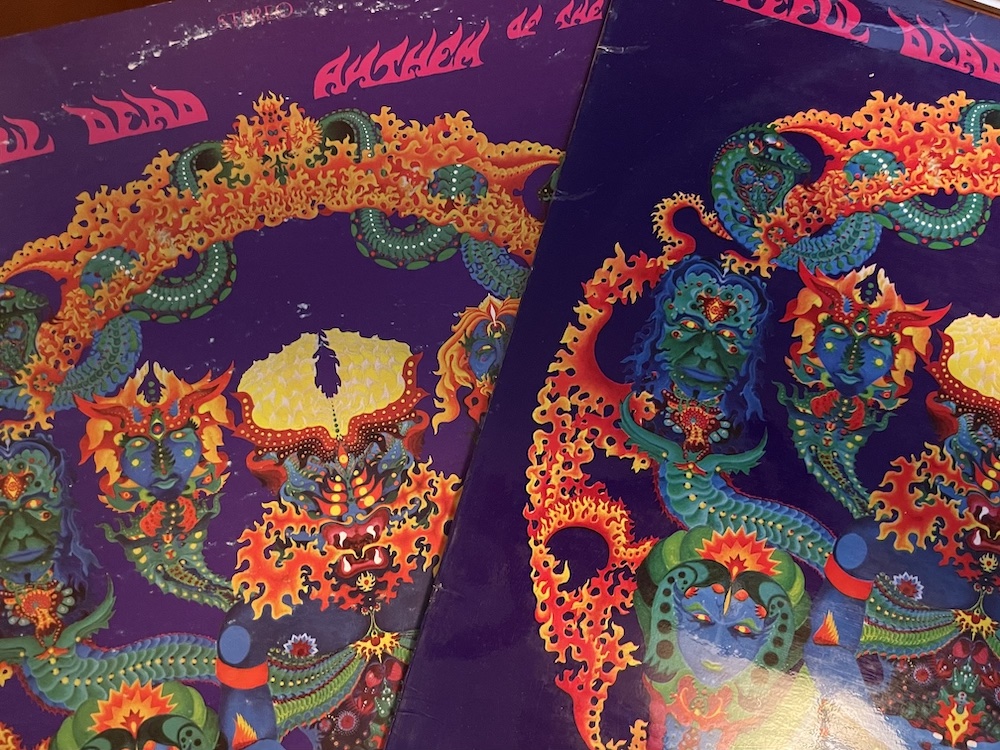 original U.S. (left) and intensely colored U.K. laminated, fold over cover
This should be a great reissue that every Dead fan should own. Rhino did a release some years ago with both mixes.