Zachary Cale Interviewed
Cale Discusses the Production Behind His Newest Release, "Skywriting"
Is this where you finally meet Zachary Cale? The songwriting troubadour has been writing, performing and recording for nearly two decades now, having created his own niche, building upon his upbringing in St. Tammany Parish in Louisiana, spending some time living in Jakarta, Indonesia, as well as in Washington State, and as you'll read, listening to a lot of music many of us hold dear.
Cale sought to craft his own brand of folk/punk sound before moving to the city that never sleeps, where he's currently based. He's played solo, as well as with a full band and has performed alongside Kurt Vile and Sharon Van Etten, among others. 
Cale's new album - Skywriting (his seventh) - is nothing if not expansive. Recorded at Black Dirt Studio by Jason Meagher in upstate New York and by Matt Boynton in Brooklyn at Seaside Lounge, Skywriting succeeds at setting the stage for listeners to be told a few tales, and Zachary delivers, with subtle melodies and production which listeners will appreciate delving into when the mood is right. While the new record is best absorbed as a whole, each of the album's tunes can also be appreciated individually, as well.
The vinyl version of the new record is clean, flat, reasonably quiet and features a warm and generous bottom end which adds to the album's cozy, funky vibe. Cale's characteristic vocals are on prominent display in a thoughtful mix that creates a respectful space for each featured instrument, especially his spidery guitar parts. Skywriting is a slow burn; an impressively crafted hypnotic batch of songs and stories that don't overstay their welcome and invite listeners to return the needle back to the beginning of side A (or B).
Cale joins me to discuss his new record, his influences, and much more. 
Evan Toth: It's very exciting to meet someone who was born on the same exact day - and year - that I was born: November, 12th 1978. I was born in Passaic, NJ, down the street from the Capitol Theater where Bruce Springsteen played what is considered to be one of his best live performances just a few months before I was born; I do feel some Springsteen influences in your work, too. Since we've both been alive on planet Earth for exactly the same time, I'm curious to know what your musical influences have been. 
Zachary Cale: Wow, how cosmic! Yeah I don't think I've come across anyone with the same date and year as me. '78 was a pretty sweet year for music, that's for sure. Darkness on the Edge of Town came out that year, the first Devo album, Warren Zevon's Excitable Boy, One Nation Under A Groove, Eno's Music for Airports, the first Cars album, Nick Lowe's Jesus of Cool, it's endless! 
My influences are all over the place. As a kid I was more into punk, that's how I got into songwriting. Nirvana was the first big thing for me and then all the influences they had were revealed: Sonic Youth, Meat Puppets, The Wipers, Dinosaur Jr. My dad played Neil Young a lot as a kid. He was probably the first boomer icon I got into and might be the one that's had the biggest hand in guiding me. Funnily enough he shares our birthday.
Though, I'd say even before I was a teenager buying tapes with my allowance, it was all about The Beatles. Their songs were around me as long as I remember being alive. It's like nursery rhymes at this point. John Lennon is still my favorite singer. Punk gave me the tools to write songs but The Beatles taught me how to put words and melody together. 
I grew up on FM radio in the 80s so I think subliminally I sponged up the classic rock of the era which for me was Dire Straits, Tom Petty, Fleetwood Mac. At the same time my dad was playing all the college rock of the time: REM, The Smiths, The Cure, XTC, so I embraced all that too. 
When I got out of high school I discovered Elliott Smith and started getting more into acoustic music. The Beatles thing came full circle but then I got deep into country and folk music. Willie, Waylon, Cash and Haggard were very formative for me. Then I got into Dylan and it was all over. At the same time some of the songwriter types of the era became known to me: Will Oldham, David Berman, Bill Callahan, Chan Marshall, Jim O'Rourke, etc. 
My 20s were crazy. I devoured music. It was before the internet though so it was more about trading and dubbing tapes from friends. By then it was what was happening in the underground that was the most intriguing. Though I still have a deep love for classic rock. I think Skywriting is the closest I've come to letting those classic influences shine through.
ET: Skywriting has a very cinematic feel to it; there is an outstretched horizon presented to the listener; each song leads into the next. Did you have that vision as you were putting the whole piece together? 
ZC: That's great to hear. I think that's just the nature of constructing a good album. I suppose I think of them like making a movie. I think all my albums have that going for them albeit a different type of movie each time. 
There was a lot of trial and error with this one. A lot of it got left on the cutting room floor so I wouldn't say that it was carefully planned out ahead of time. What happens is usually I go in with too many songs and just record everything and whatever turns out the best we keep. Albums always take some time to reveal themselves to me but once 4 or 5 songs start feeling like they're coming from the same place it's pretty easy to see where it wants to go. I suppose that's how I write songs too. I don't always know what I'm doing at the beginning! You just gotta dive in and splash around for a bit until something bites you. 
But to better answer your question about the album as a whole piece I think that it's really the sequencing that makes or breaks that cinematic flow. I obsess over that sort of thing with every album, though I don't know how many people appreciate that kind of detail anymore since it seems like everything is about tracks and playlists now. I'm old fashioned though and making records is the best way to mark my time. 
ET: Your new LP is a case where the album cover almost perfectly matches the music. It embodies that cinematic feel that I mentioned earlier. Who took that dramatic photograph; where were you? What's the story behind the cover? 
ZC: Matthew Placek took the photo but it was my friend Ryan Johnson who scouted that location and had the idea. With the album title he knew he wanted to have a big sky in the shot. That was taken in the Pine Barrens of New Jersey actually! We took a lot of photos that day and the one on top of the van just ended up being the one. We also knew that we wanted to have me on the cover in a more straight ahead manner. I don't always put myself on my record covers and when I do it's usually a lot more mysterious. This is the most direct cover I've done, which I've been hesitant to do in the past, but the music is a bit more straight ahead too so I think it works. Matthew is such a great photographer and the location was so cool we knew we'd get something classic. I guess it does have a Springsteen vibe, and in New Jersey, no less!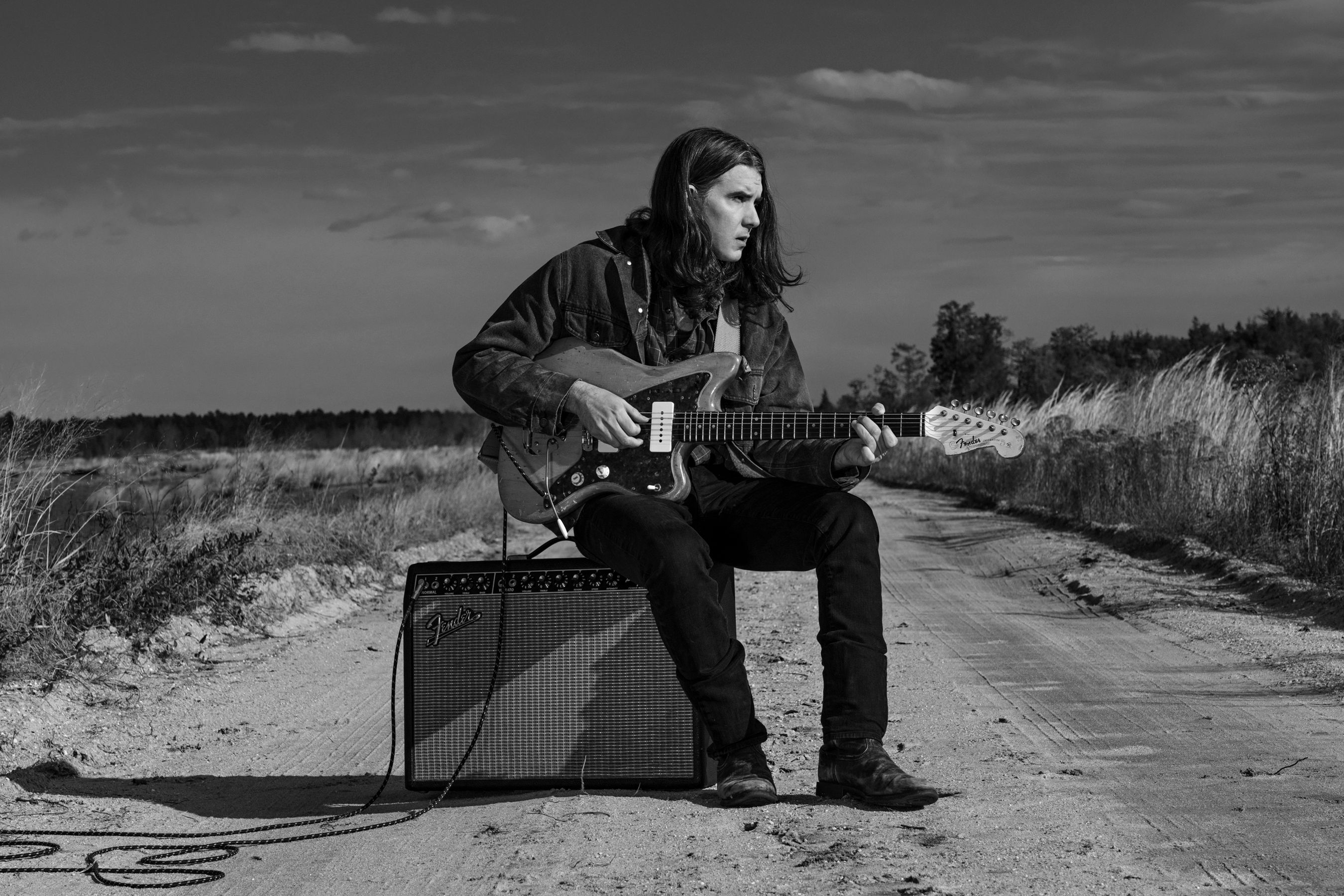 ET: "If I Knew the Name" is written from the perspective of a character. How do you feel inhabiting a character for a song?
ZC: I'm definitely present in every song I write but I do inhabit a character to some degree as well, so it's usually a composite of people. To write songs you have to be a good observer. You watch people constantly. It's the little details in conversations you have with your friends that end up being in songs. That's what makes them believable. 
"If I Knew The Name" is a relationship song on paper I suppose. I mean to me it's probably the most blatant love song on the album. The relationship is vague though. I could be talking to a friend and not an intimate relation. I always try to be as universal as I can when I write so people can see themselves in it. 
This song in particular seems to be about how no one can truly read another's mind, to know what kind of pain they're going through, and always be the one that's there to save them from whatever it is that's ailing them, but you can try.  
ET: It appears as though you're holding an Epiphone Casino on the cover of the record; the Casino is the guitar synonyms with many of the Beatles' famed guitar tones. Does that instrument feature prominently on the album? 
ZC: Yep, that's a Casino. I did use it on the album but not exclusively. I used a Fender Esquire as well, which is a Telecaster with just the bridge pick up. To be honest that Casino just looked really great in the photo. I mean I love that guitar but it looked especially great in that light. It's the same style guitar that Lennon used near the end of The Beatles. He uses it in the recent Get Back movie and the rooftop concert. It can be a pretty volatile guitar actually. It's a true hollow body and it's equipped with P90s so it's gritty and if you don't dial it in correctly you'll get a ton of feedback. 
ET: This is the seventh album that you've released. How do you find it different from your previous records?
ZC: Well it's definitely more of a rock record than my last few records. Most of my records have more of an acoustic underpinning to it all. This one was definitely made with a band in mind and a brighter electric sound overall. I made a conscious decision to be more democratic in the writing process, too. The album started out with my touring band at the time and when that group dissolved I brought in new players to fill in the gaps. The main idea of this record was to make something more upbeat and fun to play with a group. I play solo a lot, and have different combinations of people I play with but this is the first album where I fully embraced the electric side of things the whole way through. As corny as it sounds, I wanted to make a classic American rock album. I think we did!
 ET: You've built quite a catalog of music; what is your impression of the songs you've written as you look back on your body of work today? 
ZC: Oh, man. I don't know. I try not to look back too much. Sometimes I'm amazed at how much I've put out there. Some of it I'm pretty embarrassed by! But, I suppose that's what it is to make a body of work. The artists that never stop are the ones I look up to. It's never about that one record that got the great reviews or sold the most, it's about the whole output. I used to be very bad at playing songs from older records. I used to only play whatever it was I was working on at the time. As I get older I've been going back a bit more and revamping old things. It can be fun because it means something different now and musically you can twist it to suit how you feel in the present moment. It's always been tough for me to replicate what's on a record exactly and, for the most part, I don't really try. The group is always changing or I'm playing solo acoustic and the song is stripped down to the bones. Playing old songs for me now is almost like covering another artist. Music is elusive and ever changing. There's something beautiful about not being able to capture it the same way every time.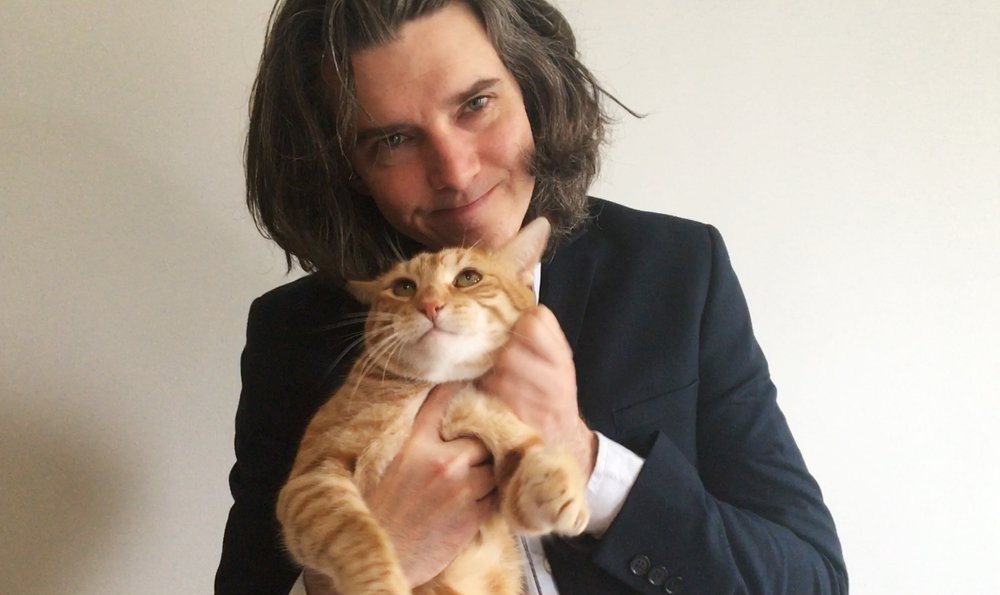 ET: Describe the recording process for this album: was it recorded digitally?
ZC: Yes, it was recorded digitally but using a sort of outdated digital recorder called RADAR. It's sort of like ADAT. It's digital but it's closer to analog in a way because you only have 24 tracks opposed to endless tracks. Jason Meagher of Black Dirt Studio did most of the engineering. A couple other songs were recorded on Pro Tools near the end by Matt Boynton. 
My recording process is pretty old school. I still knock it out live, vocals and all, as much as I can. When I do acoustic stuff it's always live vocals but with this one it was more about getting the live band takes and then dubbing the vocals. We approached this one with all of us in a room separated by baffles doing take after take until we got it. The overdubs we did weren't that crazy. Some harmony vocals, some synthesizer in spots, my good friend Robert Boston came in after the fact and dubbed B3 organ, Wurlitzer and piano on a bunch of it. 
I think it's possible to get a more analog sound in a digital studio if you're using good outboard gear, good amps, and microphones. Also the playing live part of it keeps it from sounding too precious and perfect. 
ET: You co-run the Brooklyn-based, independent record label, All Hands Electric, with visual artist Ryan Johnson and musician/graphic designer Alfra Martini. Tell us where you are with the label, are there any new releases coming up. 
ZC: All Hands Electric started in 2007 under the premise of releasing music by a small circle of friends. It's been somewhat defunct for a while now so there's no plans at the moment. We had a good run but it slowed down around 2013 as I got busier with my own music and started touring more. It was a tough thing to keep going but I'm glad we did it when we did. It helped get a lot of people started at the time. We were inspired by artist-run labels of the past and even though it's a tough business proposition it was a rewarding experience. I'm sure we haven't heard the last of it yet though!
ET: This is your first release with ORG Music. How did you connect with the label?
ZC: I met Andrew through Aquarium Drunkard, which is one of the great music websites. I've been following that site since the beginning. AD has this feature on their site called The Lagniappe Sessions where they ask artists to cover artists of their choosing. Org Music released a curated set of two volumes of the Lagniappe Sessions on vinyl. I did a cover of a Stooges song that made the cut and I was introduced to the label through that release. It's been great working with Andrew and his brother Mitch. They are both deep music heads and have helped me a great deal.