"A Charlie Brown Christmas" Deluxe Edition
the original stereo tape was "transparent" (as in you could almost see through it)
This charming, mood enhancing television special soundtrack has for decades been a favorite Christmas album. Lighthearted and breezy, sometimes sentimental and occasionally deep—as when the children's chorus of San Raphael's St. Paul's choir so innocently sings "Hark, The Herald Angels Sing".
How the television special came to be and a soundtrack album produced is almost as charming as the end product itself. It's told in the gatefold liner notes and is itself a perfect Christmas story. It's not giving too much away to say that it started as a "day in the life" of Charlie Brown story that no network wanted and that Fantasy had a Vince Guaraldi soundtrack album ready to release and so did anyway.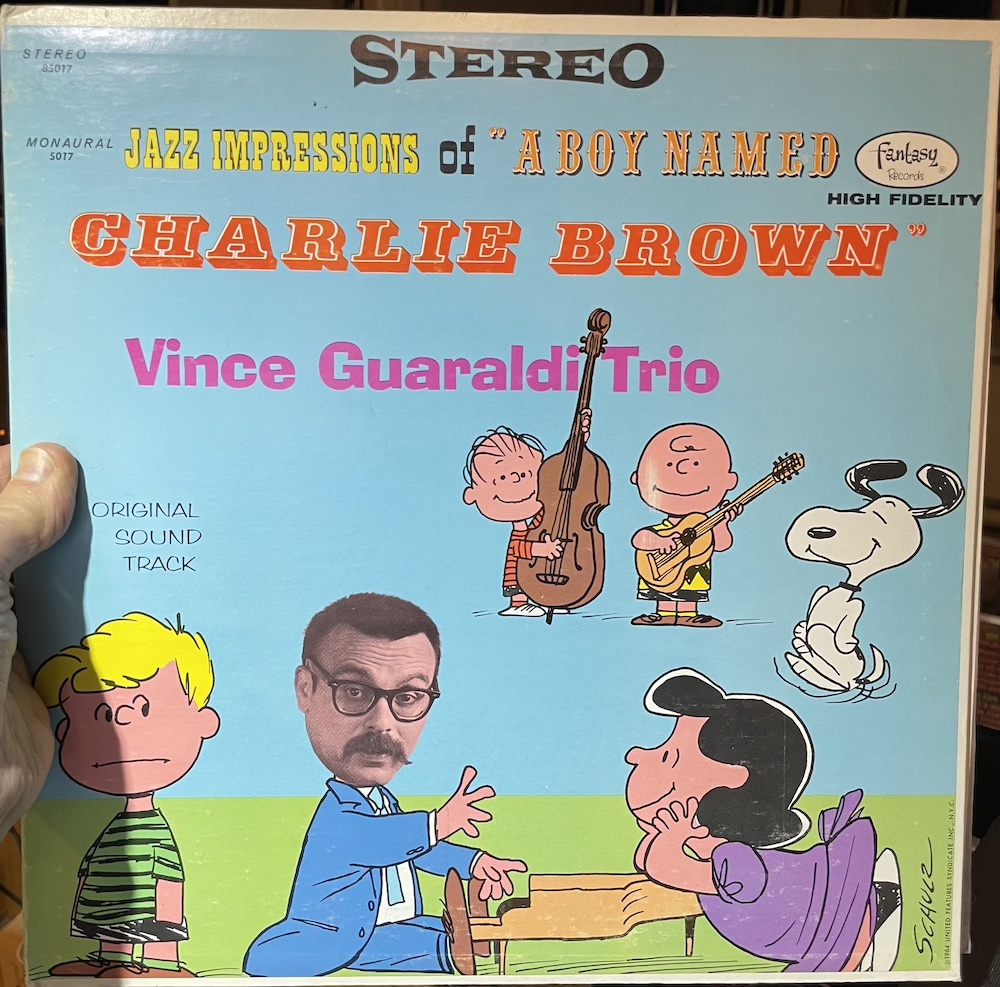 A Charlie Brown Christmas special was born (and not in a manger) out of the original TV show's failure and went on to become a seasonal perennial favorite enjoyed to this day by young and old alike including by you or you'd not be reading this. It's debut on CBS-TV (then known as the Columbia Broadcasting System, today better known as the Crime Broadcasting Network for all of the crime shows it airs) December 9, 1965 was a surprising smash success, garnering a 45% market share and becoming the week's second most popular television show, second only Bonanza.
The soundtrack album, hurried into stores only days before the special aired went on to become equally popular—a 5X Platinum best seller, the best selling jazz album of all time alongside, yes, Miles Davis's Kind of Blue. Guaraldi passed away at age 47 in 1976 and never lived to see its full blown success and universality.
In 2006 Analogue Productions issued a limited edition double 45rpm set (AJAZ 8431) that included 1000 numbered and an unknown additional unnumbered copies, mastered by Kevin Gray and Steve Hoffman. Copies of that sold for as high as $550 on Discogs with a median price of $325. I can only imagine what this test pressing might fetch. I can only imagine because I don't sell such things.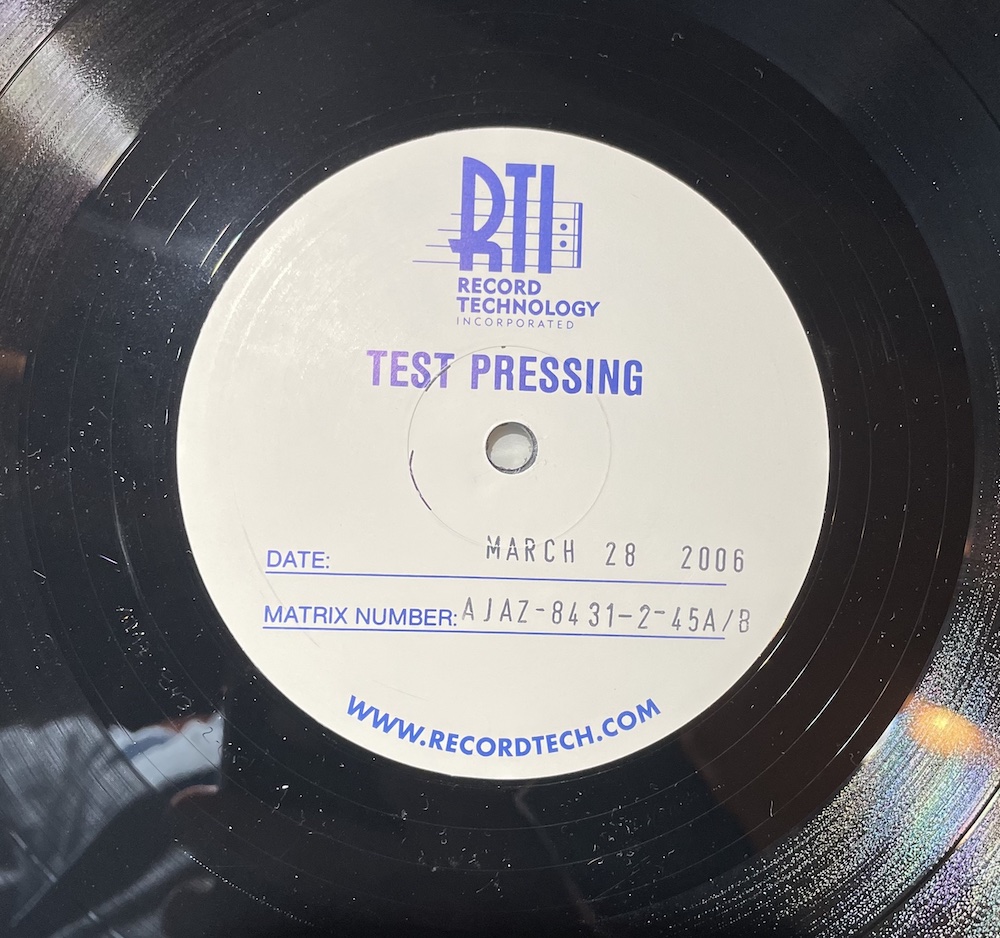 There were many other editions, but the original two track tape is in not great shape (the "see through it" above is a bit of fanciful hyperbole), hence the remix from original three and two track elements. The original 1/2" 3 track tape was transferred to 192/24 bit in Los Angeles by John Strother and sent to Paul Blakemore's Nashville studio for restoration, and remixing.
According to Blakemore's website:
"The original stereo mixes from 1965 were adhered to as a model for the new mixes because they are so well known and loved by fans. Many technical problems found in the original stereo mixes (for example tape saturation distortion, stereo image instability, solo to accompaniment balance issues, lack of presence/audibility on parts of the drum kit, noises due to a faulty bass mic in the original sessions, harshness in the upper register of the piano, etc.) are fixed or improved upon in this new version."
During the tape search what's on the second album—alternate and blown takes, studio chatter—were discovered. Because both Fantasy and Guaraldi were bad record keepers, precisely who play what on the sessions recorded late summer through early autumn 1965 is not 100% certain but the players along with the pianist were Monty Budwig or Fred Marshall on bass and Jerry Granelli or Colin Bailey on drums.
The remix cut to lacquer by Kevin Gray sounds great. Honestly, I didn't listen to the double 45 looking for problems, but no matter, the reissue sounds great, is well-pressed and reasonably priced. (There are multiple editions available, including a 5 disc set that includes 4 CDs, one containing the original mix from a 2021 192/24 bit transfer, and a Blu-ray disc containing both the hi-res remix and a new ATMOS mix) .
Time for another generation of young record lovers to enjoy "A Charlie Brown Christmas" on vinyl! All's right with the world! Okay, that's bullshit but we can hope!