Tracking Angle's 2022 Holiday Gift Guide
Finding gifts for analog obsessives gets hard. This guide simplifies it.
The holiday season is here, and finding good gifts for picky vinyl obsessives can be hard. To provide some suggestions and guidance, we've compiled the 2022 Tracking Angle Holiday Gift Guide, selecting some records, gear, and accessories that would make suitable gifts. These products are independently selected by our Michael Fremer and Malachi Lui, and are recommended based on our experiences or personal opinions of each item.
U-Turn Orbit Theory turntable ($999): The latest in U-Turn Audio's Orbit line of turntables, the $999 Orbit Theory features their new, one-piece magnesium OA3 Pro tonearm, electronic speed control, an Ortofon 2M Blue cartridge, a new drive system, an acrylic platter, and an oak plinth. "The Theory can deliver sophisticated music fully intact rhythmically, spatially, timbrally and especially in terms of transient precision, with quiet backgrounds, [only] committing mostly minor 'acts of omission' not likely to be heard on moderately priced systems," Michael Fremer wrote in his review. "The one-piece magnesium arm delivers a direct shot of vinyl adrenalin that will jolt less experienced vinyl listeners. Vinyl vets will hear something more familiar, but not a sound typically heard at this price point, especially since it includes the Ortofon 2M Blue [which] alone sells for $239."—Malachi Lui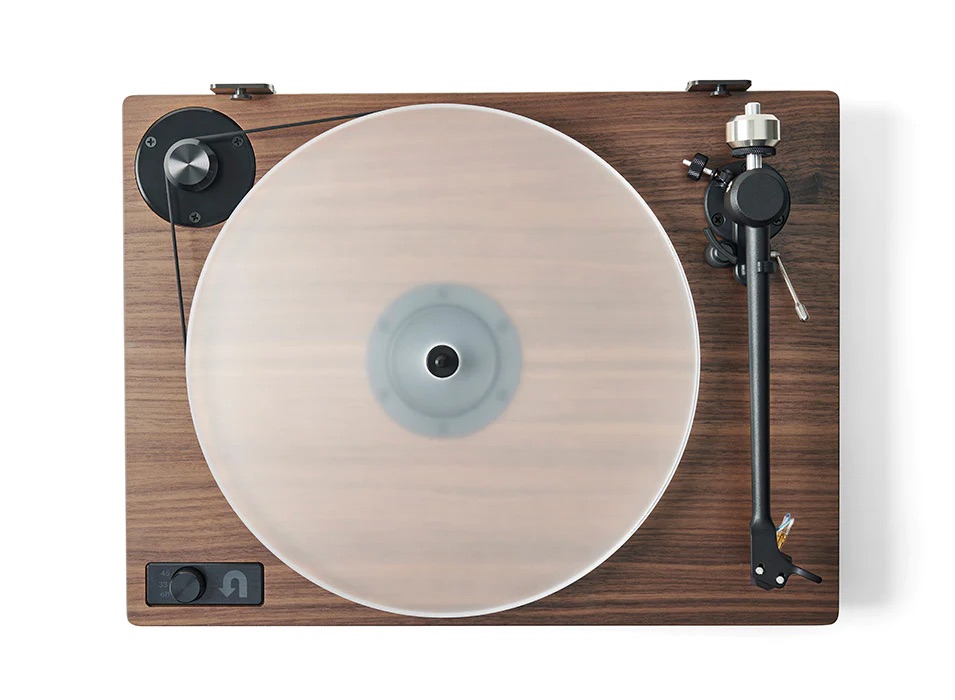 Record Doctor record clamp ($35): This moderate weight, low-profile collet-type locking record clamp has a phenolic body and carbon steel collet. Turning the knurled top piece clamps it to the spindle, bonds it to the label and damps vibrations. Low profile (1.1" tall) and light weight (5.4 ounces), the Record Doctor clamp can be used safely on most turntable platters. It won't stress thrust pads or prevent most dust covers from closing.—Michael Fremer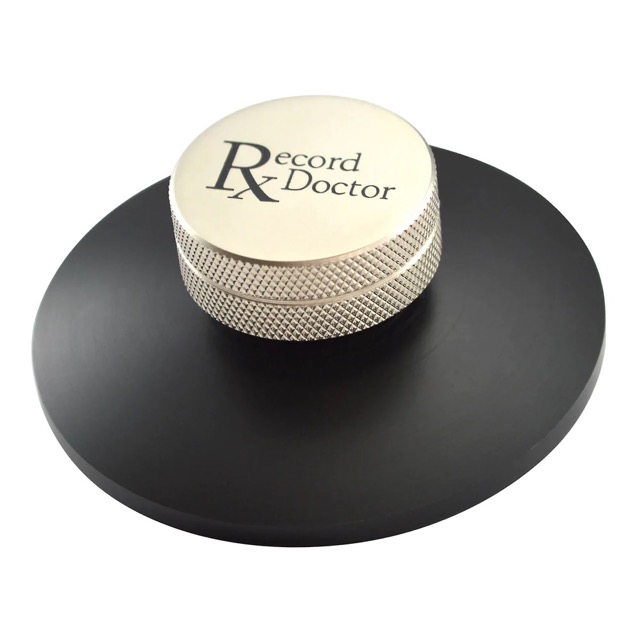 Hart Audio Special Source Super Cleaner record brush (£50): Among the many available dry record brushes—some of carbon fiber, some of natural bristles—this one from Hart Audio in the UK features a wooden block to which is attached a pair of stiff microfiber brushes made of polyester, polyamide and polypropylene finer than one denier or decitex/thread having a diameter of less than ten micrometers. It works really well.—MF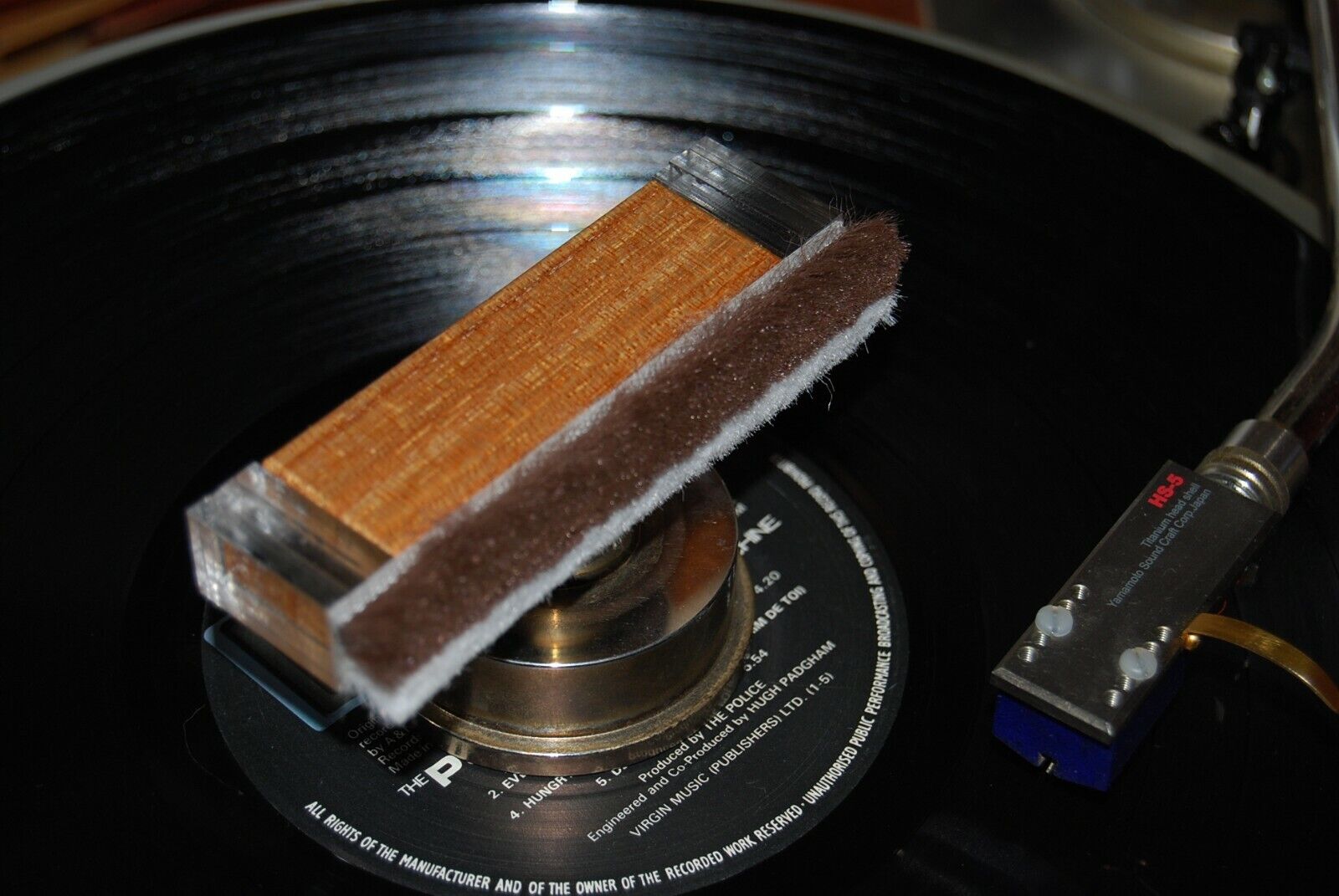 The Ramar Record Brush (€328-582): The handmade in Berlin Ramar is easily the most opulent and luxurious record brush you'll ever get your hands on. Attached to its wooden handle—available in a choice of four solid woods, as well as two others wrapped in metal skin—are six double rows of carbon fiber and two of goat hair. It works as well as it looks and feels great. Prices start at €328 and vary upon finish; there's currently a month-long wait so you might luck out and get one in time for the holidays.—MF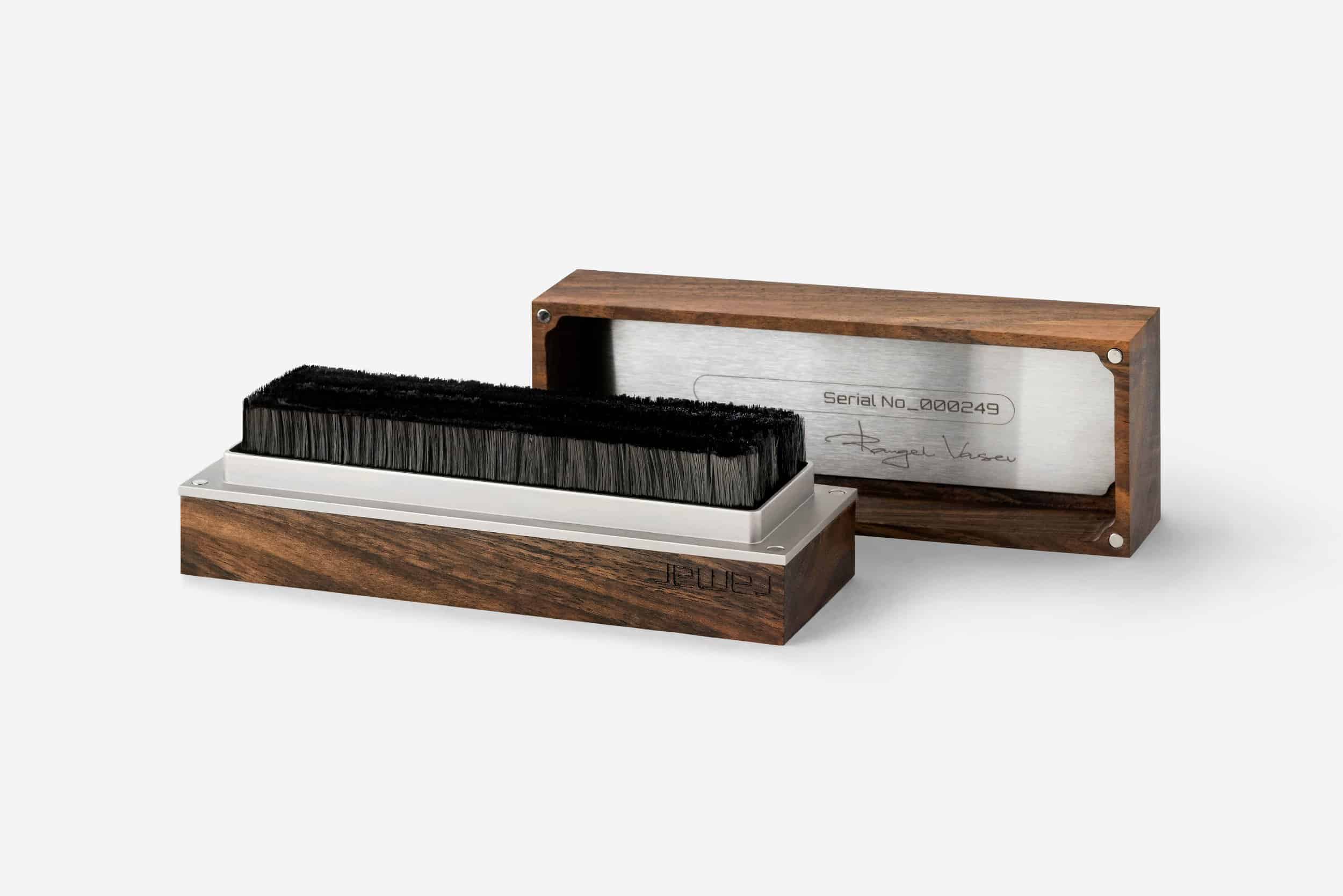 WAM Engineering WallyTools analog set-up tools ($395): These are the most useful and versatile turntable set-up tools, the most essential of which is the WallyTractor Universal v2.01, a 12" record sized, mirrored "overhang" gauge that gives you a choice not only of Baerwald and Löfgren alignments with a separate arc for most every effective length tonearm, but also a choice of each geometry optimized for both older and newer record collections—most newer records are not cut as close to the label as older ones so depending upon your collection you can choose the one most appropriate.—MF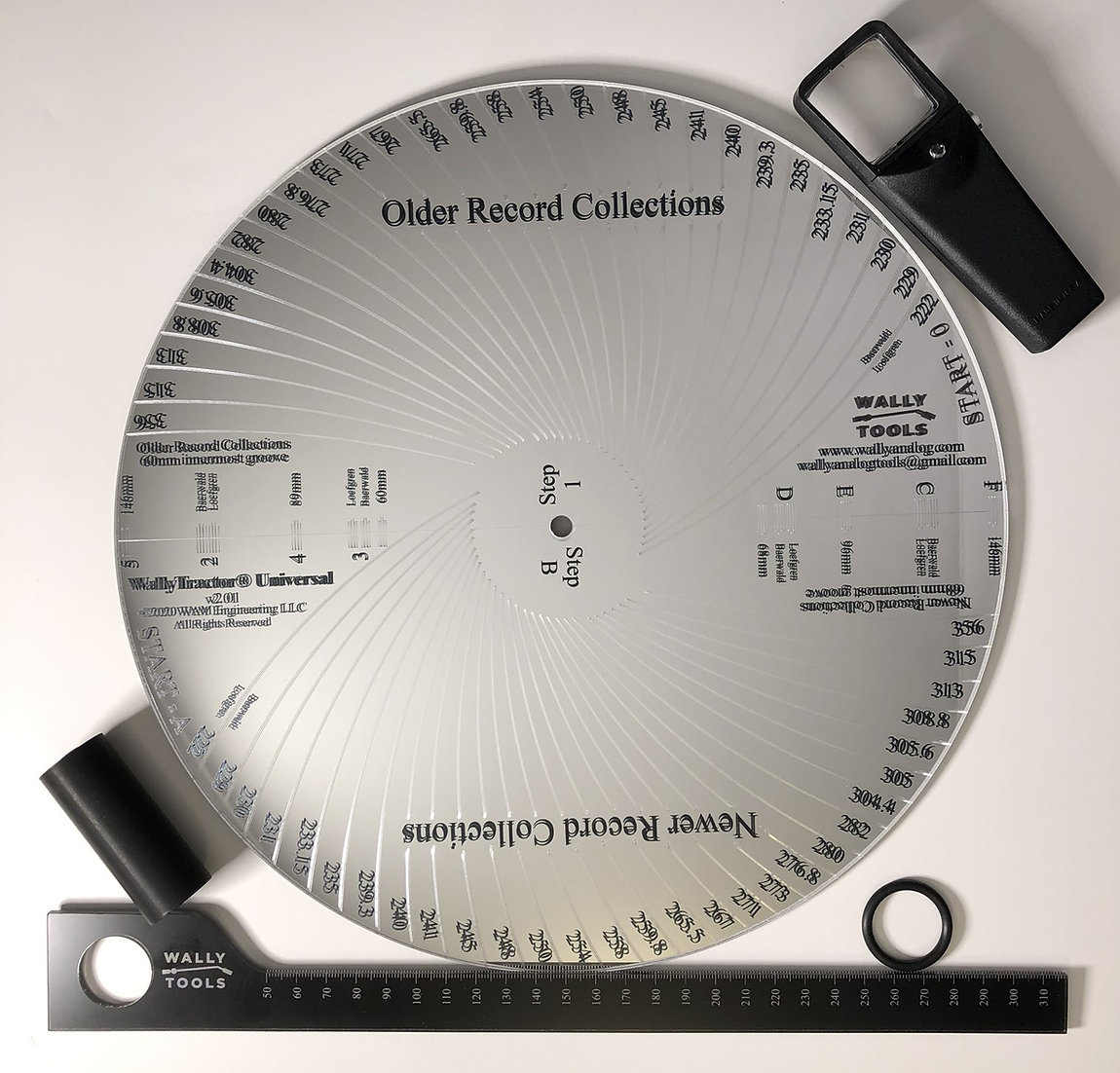 Musical Surroundings Fozgometer V2 azimuth range meter ($400): The Fozgometer V2 greatly improves upon the original's azimuth setting accuracy and includes AC as well as battery powered operation. There's a new higher resolution meter plus increased sensitivity allowing, in most cases, direct plug in from turntable. Oscilloscope and Fozgometer V2 setting comparisons indicate a high degree of Fozgometer V2 accuracy. You can with great confidence use the Fozgometer to set azimuth to obtain maximum channel separation and channel balance.—MF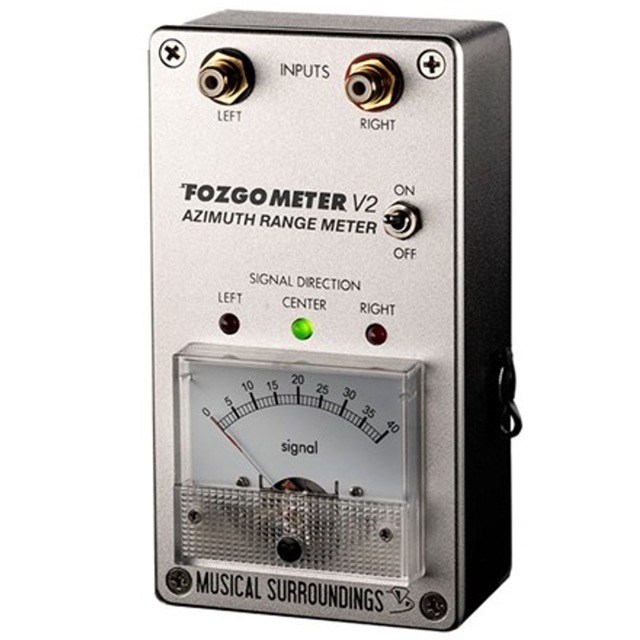 Schiit Mani 2 MM/MC phono preamplifier ($149): The USA-made $149 Schiit Mani 2 is our favorite low-cost MM/MC phono preamplifier. Low noise, DC coupled with plenty of gain for most MC cartridges, and multiple loading options make it so. *My old friend Kavi Alexander of Waterlily Acoustics runs a pair of Mani 2s dual mono and adds a pair of $399 Sbooster linear power supplies for a total cost of around $1200, which he says is "the closest thing to a poor man's ($50k+) Boulder phono preamplifier."—MF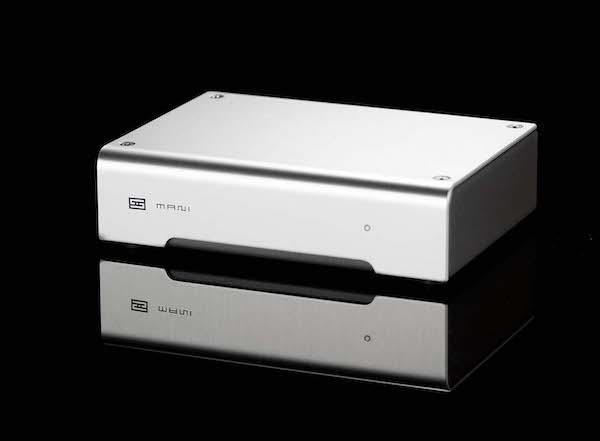 Diskeeper 2.5 mil Ultimate Outer sleeves (50-pack $17): Those who have tons of records can never have too many protective sleeves. Outer sleeves can greatly vary in quality, though I've found Diskeeper's 2.5 mil Ultimate Outers the best of those I've personally used. Made of reasonably durable yet flexible and crystal clear polypropylene, they fit single LPs and most double LPs with ease. If you're looking to splurge a bit more, their 5 mil Ultimate Outers are twice as thick and just as clear.—ML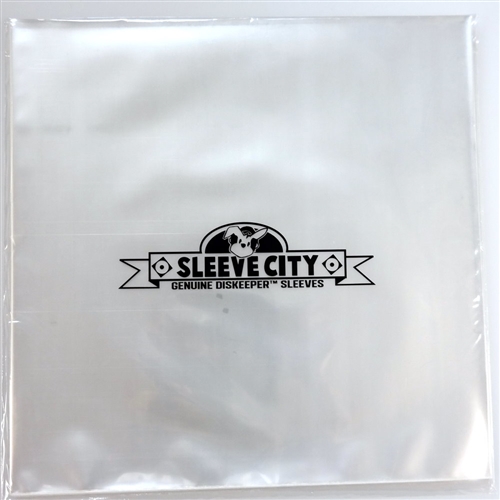 Gift cards for various retailers (varying prices): When in doubt, a gift card to a good record or hifi retailer is always well-received. Acoustic Sounds has a large selection of audiophile LPs, equipment, and accessories; as does Elusive Disc; Vinyl Me, Please continues to release high quality reissues of albums old and new; Rough Trade drops limited exclusive editions of records and music-related books throughout the year; HHV in Germany offers quite a few European releases with fast and fairly economic shipping to the US; and Juno in the UK has practically everything, as well as a notable selection of 12" electronic releases and DJ equipment. If you can't decide on a particular item but don't want to go the gift card route, Los Angeles-based In Sheep's Clothing Hi-Fi is offering specially curated vinyl gift packages; their picks could lean a bit esoteric to most, but they'll be finely chosen and definitely worthwhile. Also, please check out our Marketplace where you'll find vinyl vendors like AudioPhileUSA and Intervention Records and cavitation record cleaning machines from Kirmuss Audio. Alternatively, a gift card to a local shop your recipient frequents will add a more personal, local touch.—ML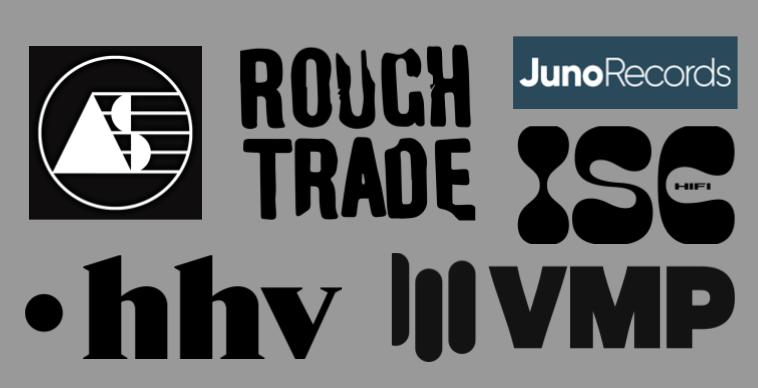 Black Country, New Road - Ants From Up There 2LP vinyl or 4LP box set (2LP $30, 4LP box set $35-50): English rock group Black Country, New Road's art rock/post-rock masterpiece Ants From Up There is by far and away the best album of 2022 and, by a much smaller but still noticeable margin, the best album of the decade so far. Essential for any generalist collection, the album is available as a standard 2LP set with a 20-page booklet as well as a 4LP box set featuring a bonus live album, with both editions including a WAV download of the hi-res digital master (in the case of the 2LP set, the download is 96kHz/24bit).—ML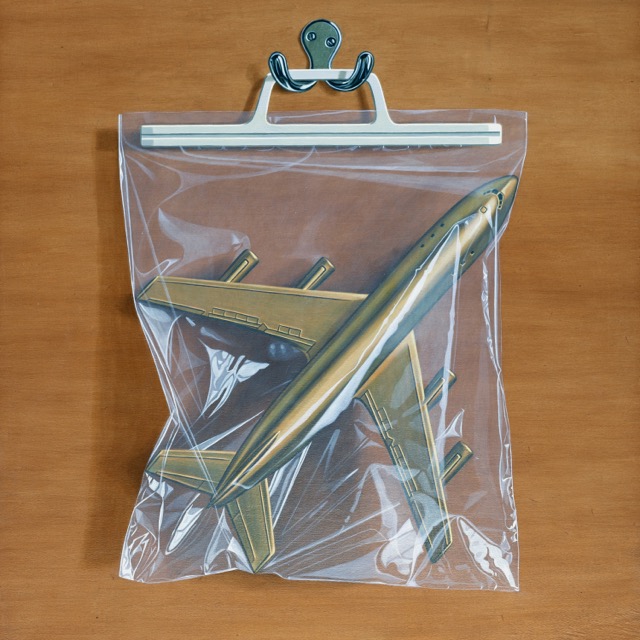 Duster - Capsule Losing Contact 4LP box set ($75-100 depending on retailer, multiple colors available): While largely ignored during their late 90s heyday, San Jose slowcore band Duster's small catalog has proved enduring, with their spaced-out lo-fi tunes rightfully gaining more popularity each year. Numero Group's 4LP box set Capsule Losing Contact collects their original two studio albums Stratosphere and Contemporary Movement as well as EPs and other non-album tracks. Duster records sell faster than Numero can stock them; thankfully, they recently repressed the full box set earlier this year with two different color options. The full 4LP set gives their catalog the appropriate deluxe treatment without sacrificing the mystery (clear vinyl is recommended; 3CD box set also available).—ML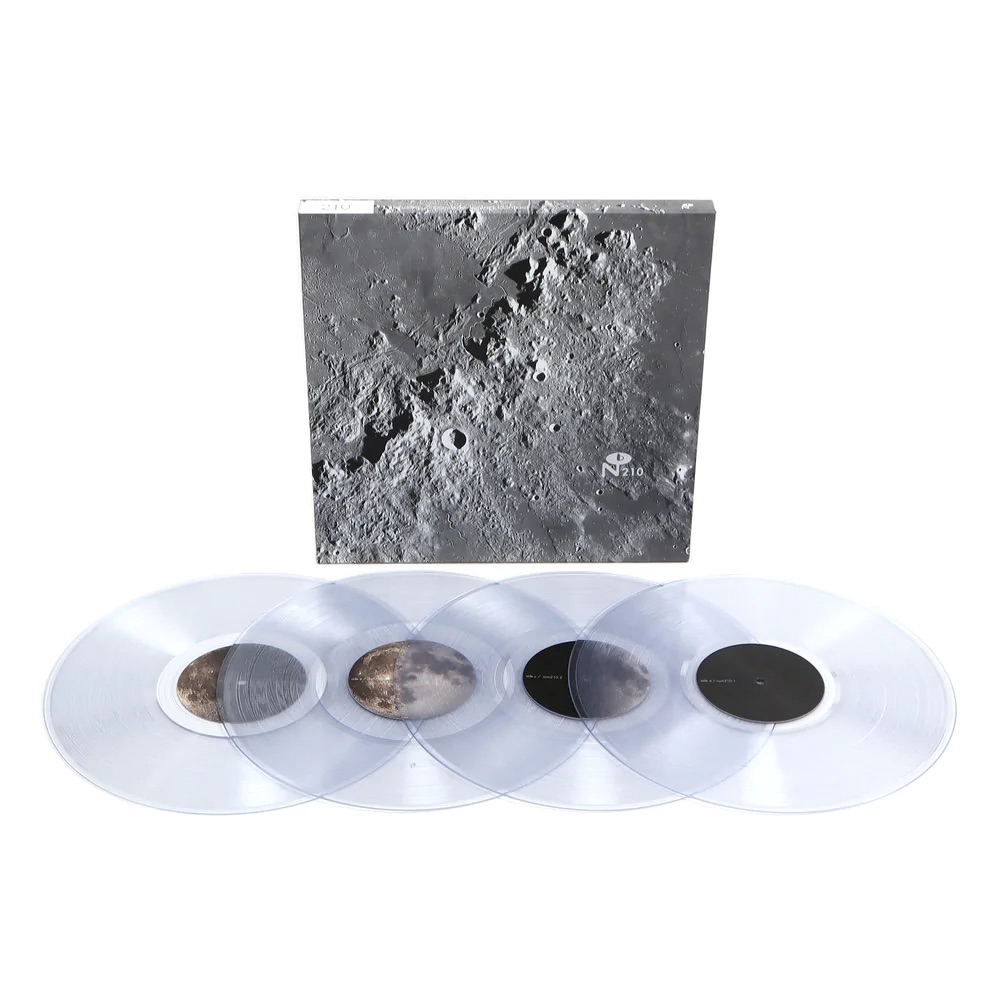 Serge Gainsbourg - Integrale Des Enregistrements Studio Volume 2: 1971-1987 9LP box set (approximately $150-200): One of the most brilliant and provocative artists of the 20th century, Serge Gainsbourg left behind over 30 years' worth of music that shifted with changing styles yet never fully sacrificed what made him special. The Gainsbourg estate pumps out endless reissues of his catalog, though the two recent vinyl sets of his studio albums, half-speed mastered at Abbey Road from hi-res archival transfers, are among the best. Volume 2, a 9LP box which spans from 1971's seminal Histoire de Melody Nelson to his 1987 final album You're Under Arrest, provides an instant collection of most of his best work. The sound quality of this set competes closely with the original French pressings, even providing improvements in certain aspects.—ML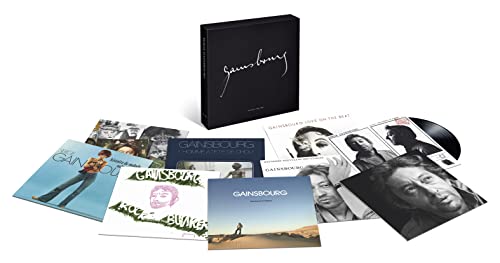 The Wonderful Sounds of Quality Record Pressings 3LP vinyl ($95): A Thorens-commissioned, limited edition 125th anniversary 3LP set produced by Analogue Productions from its formidable, licensed catalog was an instant hit and quick sellout. The median price for a copy on Discogs is $216. Analogue Productions repurposed the set for its The Wonderful Sounds of… series with new annotation by yours truly (conflict of interest alert!) and new deluxe, triple-gatefold packaging. It's got female vocals, jazz, blues, classical and rock. Where else can you find Stravinsky and Rickie Lee Jones in the same package? Mastered from analog tape copies by Kevin Gray at Cohearent Audio. A most enjoyable and fine sounding compilation.—MF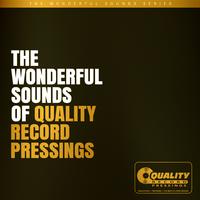 The Rolling Stones - Exile On Main St. Japanese SHM-CD (approximately $20 USD, plus shipping): CDs fit into stockings a lot better than 12" LPs do, and—surprise!—they can still sound great. About a decade ago, Universal Japan released a series of Rolling Stones SACDs, almost all of them flat transfers from the original master tapes. These flat transfers have been regularly reissued as Japan-only SHM-CDs, packaged as beautiful mini-LP replicas (the catalog number of this edition is UICY-79242). Here, you get tiny replicas of the original post cards and inner sleeves, and if your recipient is adventurous, they can rip the CD and master it to their liking.—ML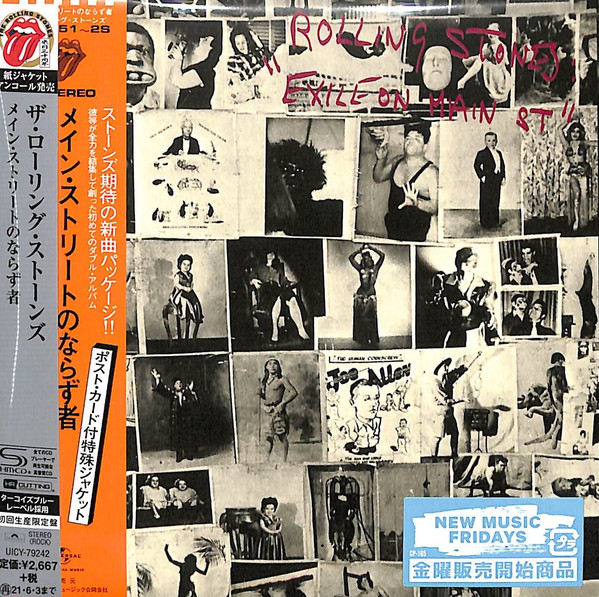 The Rolling Stones - 7" Singles 1963-1966 7" vinyl box set ($160): Maybe there's a truly obsessive Stones fan in your life who particularly loves their 60s catalog and enjoys the exercise that comes with spinning 7" singles and constantly getting up to change sides. For that crowd, ABKCO recently released a box of 18 7"'s featuring all the singles and EPs up through "19th Nervous Breakdown"; whether as a set to listen to or a nice collector's item to display, it's definitely a deluxe presentation that could make a good gift.—ML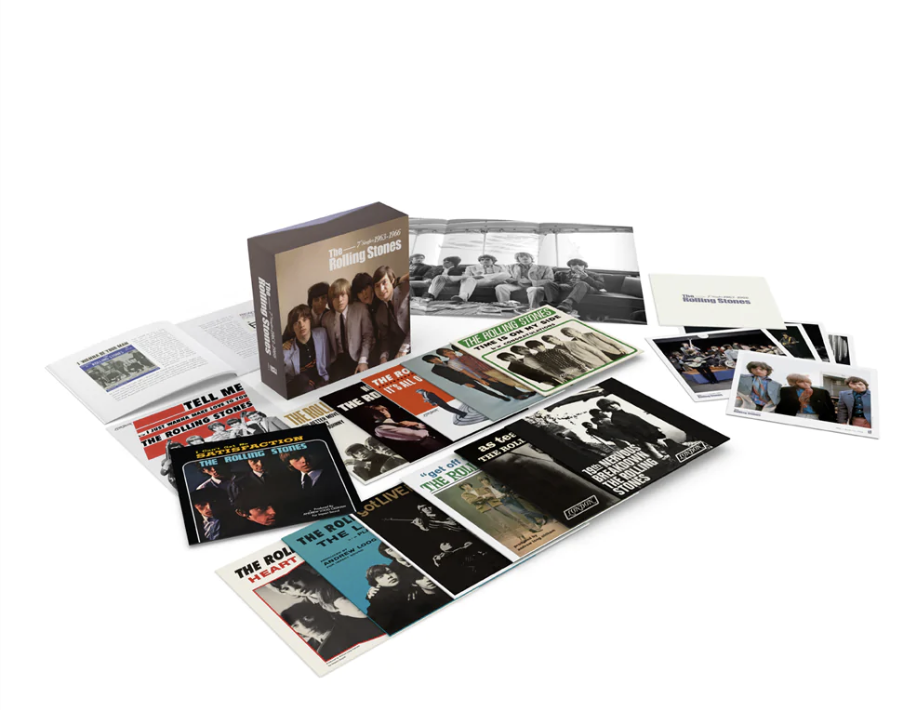 John Coltrane - Blue Train Tone Poet reissues (mono LP $39, Complete Masters stereo 2LP $55): Part of Blue Note's all-analog Tone Poet vinyl series curated by Joe Harley, these new reissues of John Coltrane's Blue Train are "the best sounding, most historically complete, [and] visually stunning" versions ever, as Michael Fremer wrote. "If you want to hear what's on the tape, the dynamic range, the bass, the stereo spread, the timbral richness, and textural completeness, this new reissue gives it all to you." There's a single LP mono reissue as well as The Complete Masters stereo reissue with a bonus disc; both are equally luxurious.—ML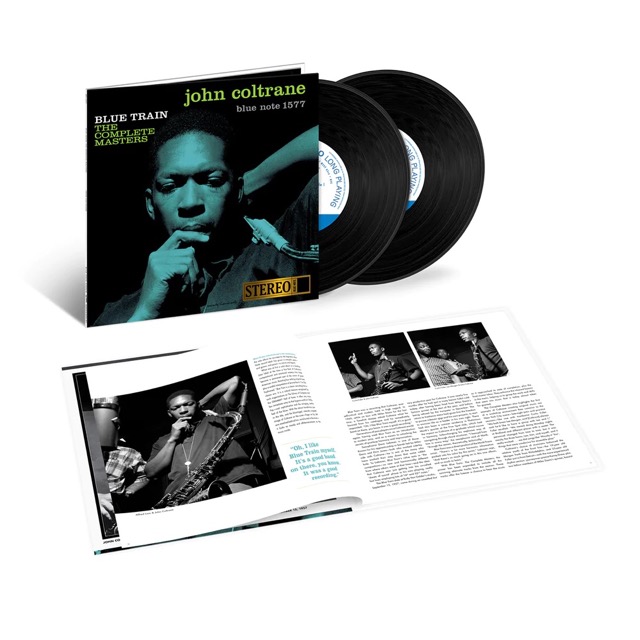 Bill Evans - You Must Believe In Spring 2LP reissue ($40): Recorded in 1977 but posthumously released in 1981, Bill Evans' You Must Believe In Spring "[is] an essential part of the discography and more worthy than some in [his] Riverside collection," Michael Fremer said. The recording is "warm and rich sounding and of demo reference quality," and Craft Recordings' new 45rpm 2LP reissue, cut all-analog by Kevin Gray and pressed at RTI, sounds more exceptional than the original.—ML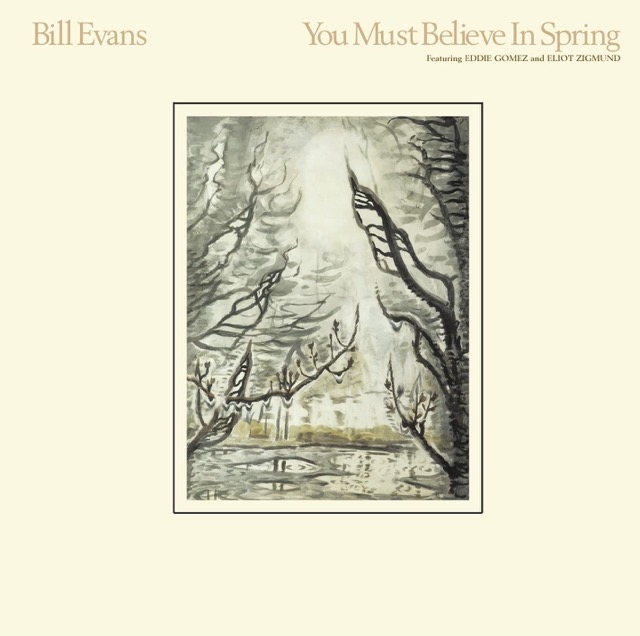 Miles Davis - Kind Of Blue 45rpm UHQR edition ($150): The latest and maybe last audiophile reissue of Miles Davis' seminal 1959 LP Kind Of Blue is Analogue Productions' 45rpm 2LP UHQR edition, cut all-analog by Bernie Grundman, pressed on 200g Clarity Vinyl, and sumptuously packaged in a deluxe two-piece box. "Everything is more present," our Fred Kaplan wrote. "[It's] the best-ever pressing of the best jazz album." If $150 is out of your budget, Acoustic Sounds has continued their widely-distributed all-analog jazz reissue series with UMG's Verve Label Group, with single LPs retailing for around $39 each.—ML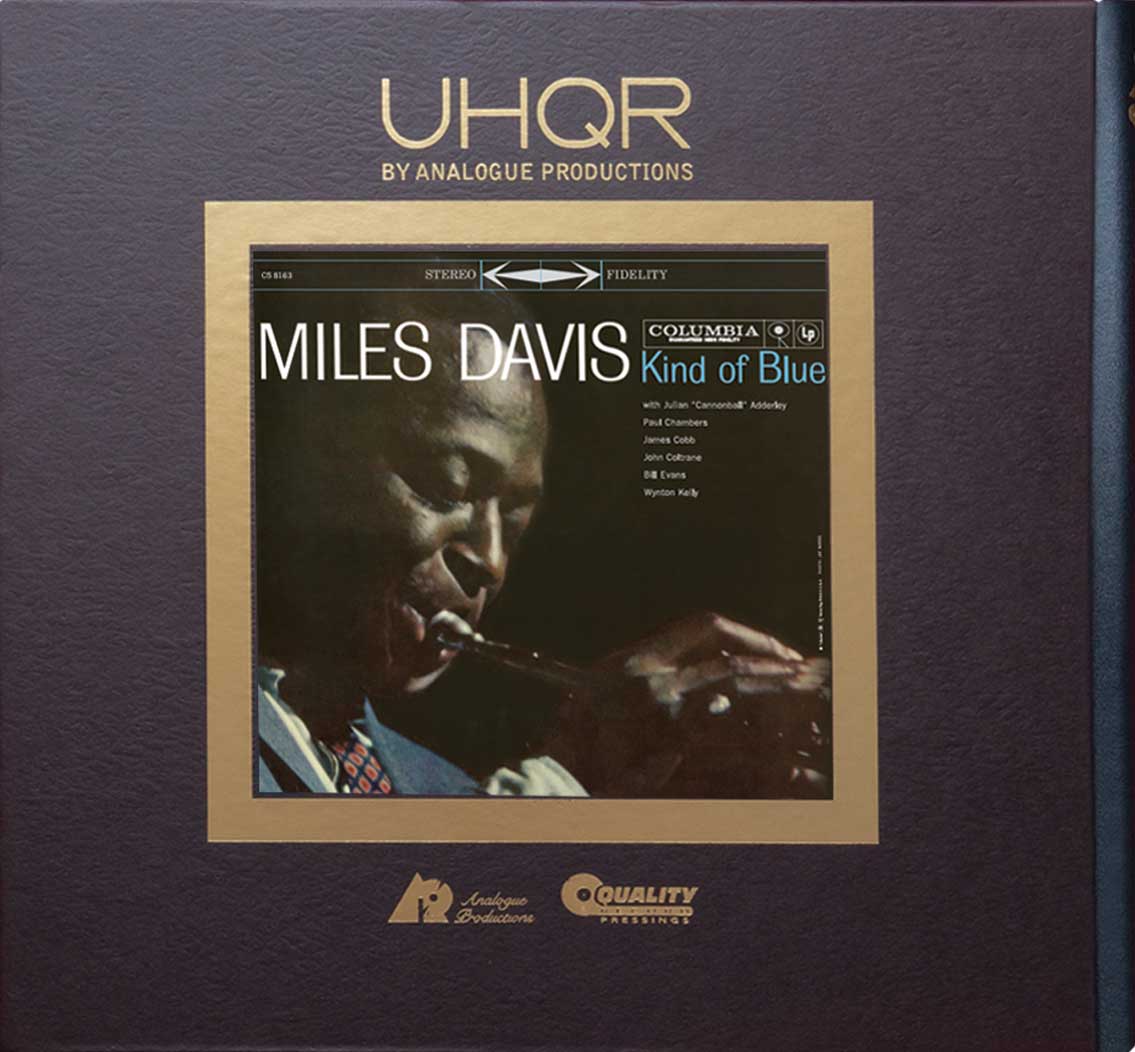 The Velvet Underground Criterion Blu-Ray ($40): Todd Haynes' acclaimed documentary about the Velvet Underground has received the Criterion treatment, with a deluxe Blu-ray edition featuring the film in 4K resolution with an array of bonus content, including additional interviews as well as full versions of the avant-garde Warhol/Factory films excerpted in the main documentary.—ML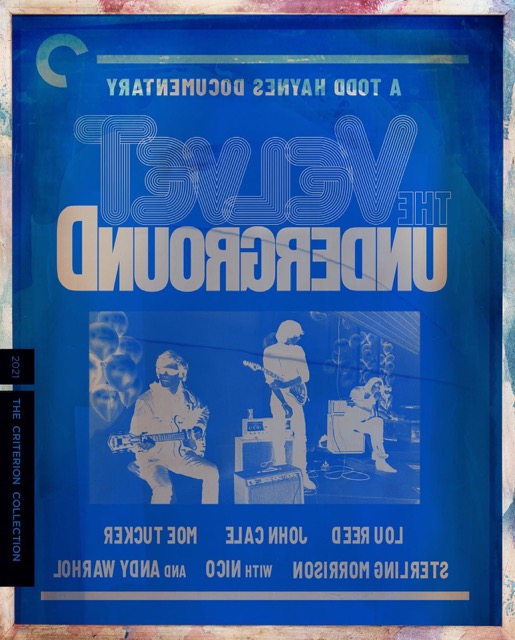 Good luck on your search, and happy holidays!