Deep Catalogue Gems from Wheeler and Vasconcelos Lead Off ECM Reissue Series
Arvo Pärt, Keith Jarrett, Jan Garbarek and others to follow
So you think you know what «ECM music» sounds like? I suspect these two reissues, from the depths of a catalogue spanning more than 1600 titles, might throw the casually prejudiced listener off a bit.
Under the singular leadership of founder and producer Manfred Eicher for more than half a century, ECM has arguably been the dominant jazz label of the post Blue Note and Impulse! era. The label's reach is much wider than just jazz, though, with various trans-idomatic projects, new takes on classical music, and contemporary works from composers like Arvo Pärt and Steve Reich.
The German label recently announced Luminessence, its first ever audiophile vinyl reissue series, as previously covered by Tracking Angle. In ECM's own words, the series highlights "jewels of the label's deep catalogue» which have been long out of print or never been available on vinyl, «in high-quality editions cut from the original masters and made in Europe, analogue production wherever possible". The current list of planned releases are almost all from the label's pre-digital era. Just one title, Madar by Jan Garbarek and Anouar Brahem from 1994, has never been out on wax. 
My countryman Garbarek is strongly present in the list of planned releases, alongside his old partner Keith Jarrett. Both have been with ECM since the beginning. Jarrett makes essential contributions on one of the two first releases in the series, Kenny Wheeler's Gnu High, his last ECM effort as a sideman. Later this year, his wonderful Bremen/Lausanne solo piano triple box set is slated for release, and at a later time we will have the Jarrett/Garbarek collaboration Luminessence, which gives the series its name. Garbarek is also represented with his 1970 touchstone Afric Pepperbird (the subject of a recent book in Norwegian by yours truly), which hasn't been reissued on vinyl since 1976. That release will probably arrive next year. Then there is Garbarek's previously mentioned collaboration with Tunisian oud player and composer Anouar Brahem on Madar, and with the Indian tabla player Zakir Hussain on the latter's Making Music, a digital recording from 1987. 
Two more releases are slated for this year: Gary Burton's The New Quartet (1973), and the eponymous Old And New Dreams (1979) by the new jazz supergroup of Don Cherry, Dewey Redman, Charlie Haden and Ed Blackwell. A final 2024 release is a personal favorite: The Estonian composer Arvo Pärt's Tabula Rasa, released to coincide with the 40th anniversary of both the album and the label's New Series of classical and contemporary composed music, "pressed from the original 1984 master cut".
It's not like ECM hasn't reissued old gems on vinyl before. Over the past decade, in-demand albums from the likes of Jarrett, Chick Corea and Pat Metheny have been back in print, alongside previously CD-only titles like Garbarek's In Praise Of Dreams and Officium with the Hilliard Ensemble. The first ever ECM release, Mal Waldron's Free At Last, was also reissued a few years ago. The most exclusive undertaking was certainly the 2019 and 2021 facsimile reissue of Sun Bear Concerts, Keith Jarret'ts lavish and beautiful 10-disc documentation of five solo piano concerts in Japan in 1976, first released on LP and cassette (!) in 1978.
Like most others, the label started recording digitally in the mid 1980s. The late Norwegian engineer Jan Erik Kongshaug, who worked with Eicher on several hundred ECM recordings, made no bones of the fact that he preferred digital. Although, when I played him the original vinyl pressing of his own recording of Keith Jarret's Facing You on my system, he freely admitted it sounded more like what he remembered Jarrett sounding like in Arne Bendiksen Studio in Oslo in 1971 than the cd version we compared it to. Score one for analog.
In many ways, the CD format seemed very much right for ECM. As a label starting every one of their recordings of recent years with five seconds of silence, and known for pristine recordings that allow the listener to listen very deeply into the music, the cleanliness and low noise floor of the CD format makes a lot of sense. ECM still releases a majority of new titles on CD and streaming only, with what seems like an increasing share also getting a vinyl run.
The label has a long history of great sounding vinyl, especially from the 1970s and early 1980s. Manfred Eicher once told me that when he started producing records for the label, he had access to the production chain and unique vinyl formula of the classical music label Deutsche Grammophon. Eicher had previously worked as a production assistant for the label, and the connection must have come in handy. Lately, ECM has surely noted the success of high quality jazz vinyl reissue series like Blue Note's Tone Poet, Analogue Productions' reissues from Contemporary, Impulse! and Prestige, and others. Which brings us to the Luminessence series. 
The two first titles out are indeed "deep catalogue" and long out of print on vinyl. Kenny Wheeler's Gnu High from 1976 hasn't been reissued since a Japanese pressing in 1984, while Nana Vasconcelos' Saudades from 1979 was last reissued on LP by ECM in his native Brazil in 1985. One record by an Anglo-American jazz quartet, the other by a Brazilian master instrumentalist: heard as a pair, the two recordings make it very clear that ECM is much more than the widespread miconception of a "European" or even "Nordic" (sic) take on jazz and improvised music. 
Every ECM album is very much a curated and carefully sequenced artwork (part of the reason the label was so late to the streaming game), so don't expect alternate takes, outtakes, live versions, books of essays and photos, or any of the other "deluxe" reissue trappings. Certainly no remasters, not to mention Giles Martin-style remixes. You get the record, plus new liner notes and a high quality tip-on gatefold cover, period. It's really all you need.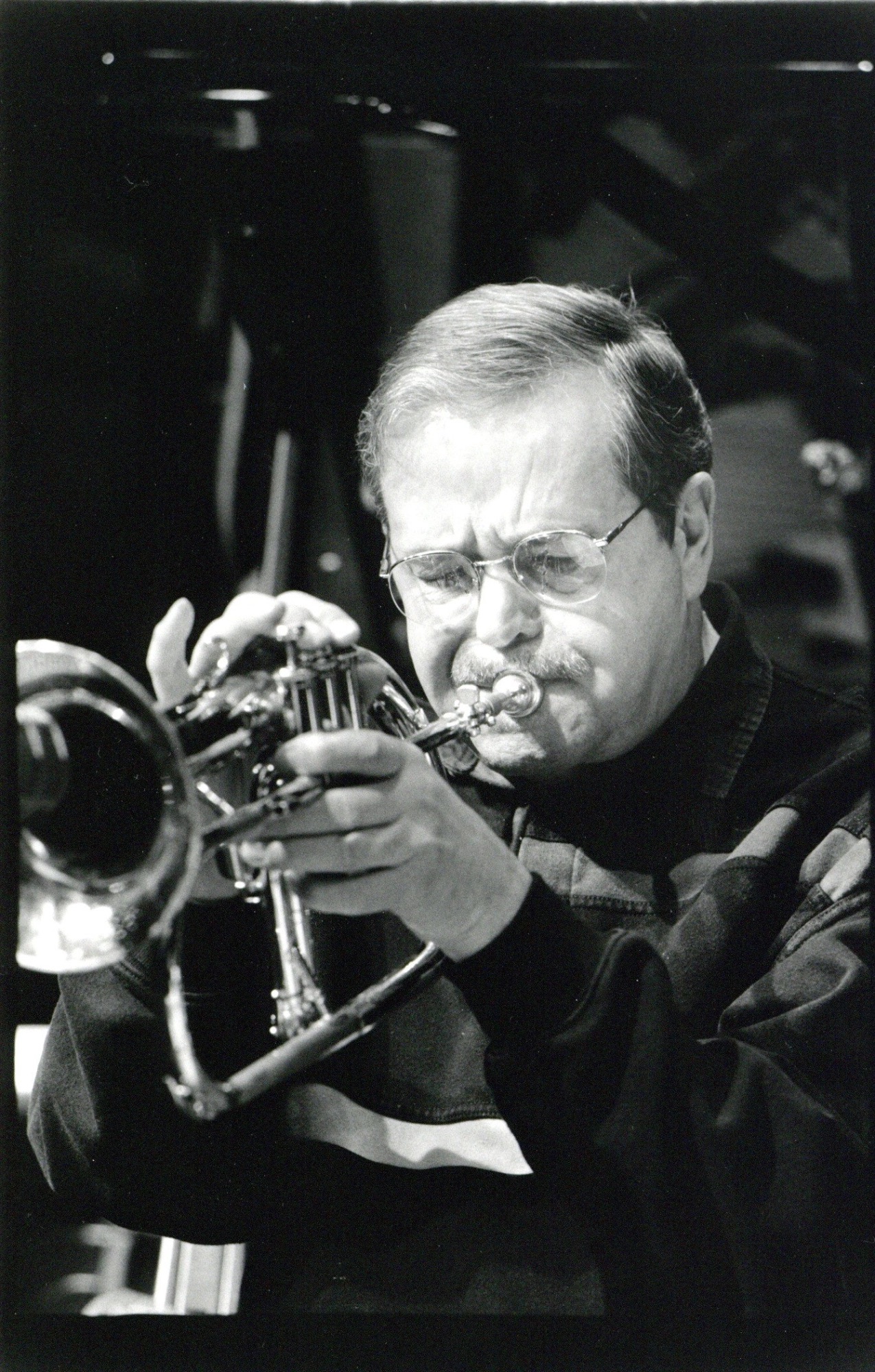 Kenny Wheeler. Photo: ECM/Patrick Hinely

Gnu High is an utterly beautiful and timeless jazz record, somehow both joyously uplifting and deeply melancholic, both structured and free flowing. Wheeler, the notoriously self-depreciating Canadian trumpeter, flugelhorn player and composer who lived in England from the 1950s to his death in 2014, is joined by an ECM cast of luminaries: Jarrett, bassist Dave Holland and drummer Jack DeJohnette.
The music has a certain Anglo-American post-post bop feel, somehow perhaps related in temperament to that on some of Jarrett's own releases from the period. The album was recorded in New York's Generation Sound Studios during a June 1975 heatwave, with Tony May engineering and Eicher producing. It all happened in a burst of matured creative brilliance over less than six hours, in almost all first takes. It was the then 46-year old Wheeler's first recording for ECM, of what was to be almost 30 records for the label over the rest of his lifetime – both under his own name and in projects like Azimuth, with Norma Winstone and John Taylor.
Wheeller plays flugelhorn exclusively on Gnu High. The combination of his beautiful compositions and the seamless interplay and improvisation of four elite musicians at the top of their game, makes for thrilling listening. Wheeler's soaring tone and exquisite technique, beautiful phrasing and innovative melodic choices; the way Jarrett's ecstatic piano weaves seamlessly in and out of Wheeler's compositions, the very elastic swing and sway of Holland and DeJohnette: Just great, great music.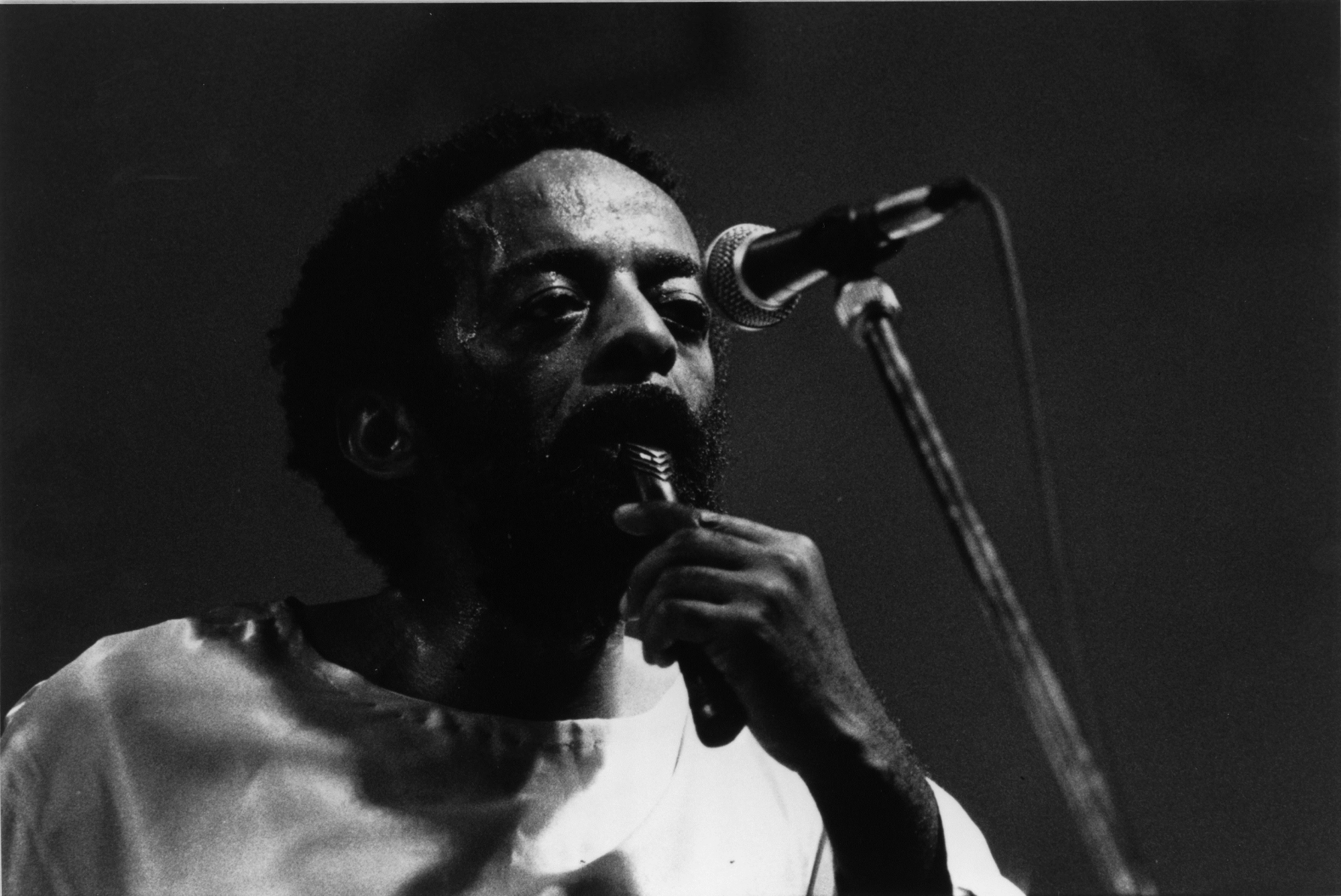 Nana Vasconcelos. Photo: ECM/Einar Bangsund
As an ECM artist, the brazilian percussionist Nana Vasconcelos made records with Egberto Gismonti, Jan Garbarek and Arild Andersen, with Don Cherry and Colin Walcott as the Codona trio, and with the Pat Metheny Group, to mention a few. But his first solo album remains his most important work. While Gnu High carries all the musicians' names on the cover in typical ECM fashion, Saudades is presented as a solo effort. It wouldn't have been out of place with a credit on the front cover to his countryman and close collaborator, the guitarist Egberto Gismonti, though. The two had previously recorded the beautiful Dança Das Cabeças in Oslo in 1976, and Gismonti was instrumental in the conceptualization and development of Saudades. He plays 8 string guitar on just one track, his own very lovely composition "Cego Aderaldo", but is also responsible for the beautiful string arrangements, played by members of the Radio Symphony Orchestra Stuttgart. 
Vasconcelos' main instrument is the berimbau, a one stringed bow-like instrument with a gourd resonator, which he uses to produce an amazing array of rhythmic and melodic sounds and textures. He also plays various other percussion and gongs, and sings and vocalizes – most notably on the side one finisher, "Vozes (Saudades)".
One of Vasoncelos' and Gismonti's visions for the album was to create a conversation between the unique sound of the berimbau and the strings of the Stuttgart radio symphony orchestra. A similar recipe had proved successful on Jarrett's Luminessence and Arbour Zena, as well as Terje Rypdal's Whenever I Seem To Be Far Away. For all of these, the Stuttgart orchestra, under conductor Malden Guetsha, played a vital part. The constellation is particularly effective on Saudades, as the interplay between the raw, vibrant sound of the berimbau and the lush, beautiful string parts create a soundscape unlike any other.
While Gnu High is a great sounding jazz recording, it's not spectacular by ECM standards. Saudades is more of a sonic treat, with the myriad overtones and vivid dynamics of Vasoncelos' berimbau and percussion instruments, as well as the harmonic richness of the Stuttgart orchestra strings, Vasconcelo's layered voices, and the room sound.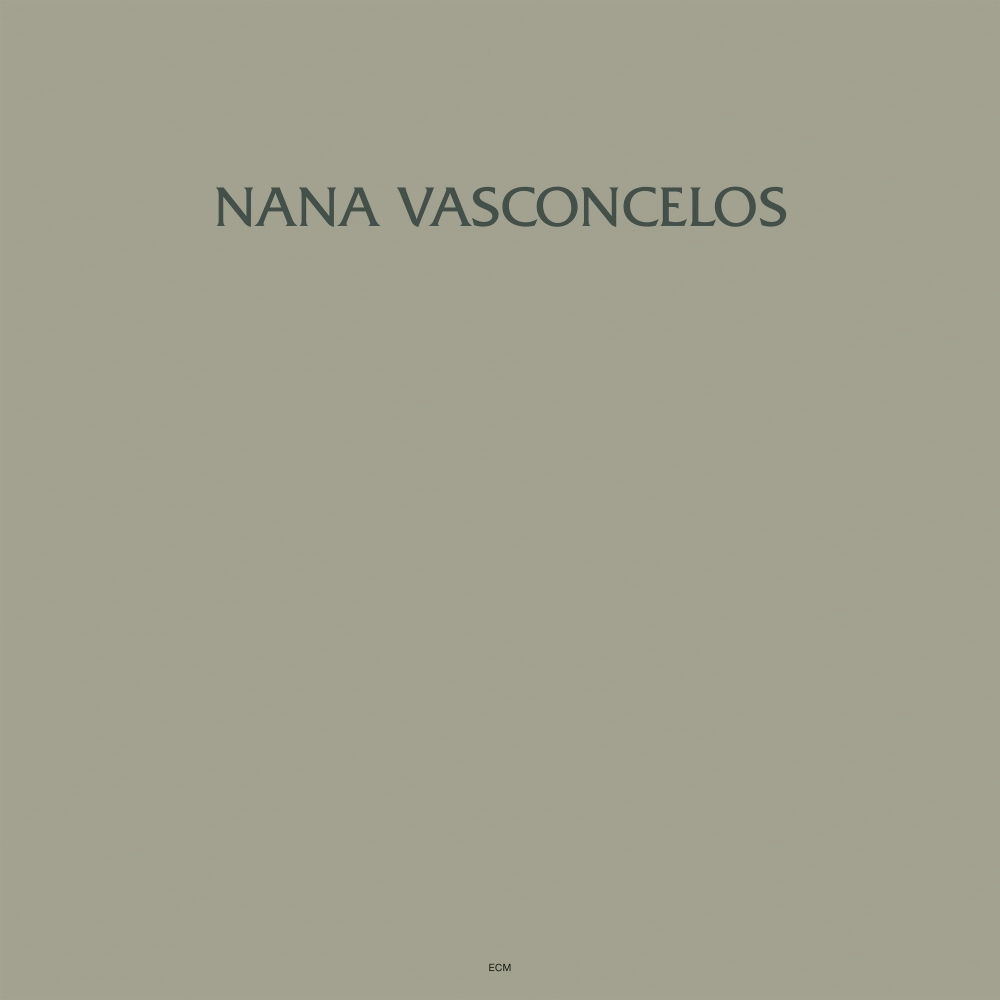 ECM is for some reason rarely spoken of as an audiophile label. There are in fact hundreds of ECM releases with so-called demo quality sound, although the label doesn't strive for, nor, I suspect, care very much for that particular seal of approval. Eicher has always pointed out that there is no such thing as an "ECM sound" – the sound is created by the musicians, and exists before the moving air hits the microphones. Sound quality is obviously hugely important for the label, but mainly to offer as true a representation of the music created in the studio as possible, and to allow the listener the deepest possible insight.
The reissues sound very close to the originals, which was most certainly the intention. For a so-called audiophile reissue series, the Luminessence releases are very short on the kind of technical info some audiophiles look for. Who is responsible for mastering, cutting and pressing of the new versions is therefore anyone's guess. The same goes for sonic choices made during the mastering process, if any. Judging from how close the reissues sound to the originals, it's quite possible that they were cut flat from the original production masters, with no additional adjustments made.
After some prodding, a label representative answers in a brief email that "we prefer to emphasize musical rather than technical aspects, about which there is not so much to say. Of course, these albums were cut from the original master tapes directly – exactly the way it was done back in the 1970's". 
Pressing is most likely done at Pallas or Optimal in Germany, although alternatives like GZ in the Czech Republic, Record Industry in Holland or some other facility can't be ruled out until ECM offers more info. The deadwax on the records offer no clues, containing only stamped serial and catalog numbers.
During a listening session I hosted at Big Dipper record store here in Oslo, both records sounded spectacular on Klipschorns, Audio Research REF6 SE Preamp and 160S power amp, and the Thorens TD 124 DD turntable with SPU 124 cartridge. On my home system, my Gnu High 1976 original – and a test pressing previously owned by Jan Garbarek, the acquisition of which I've chronicled in my book here – sounded perhaps just a tad more vivid than the reissue, probably explained by nearly 50 years of aging of the master tapes. On Saudades, it was too close to call. Whatever minute differences might be heard is nothing that should put you off getting the reissues, though. They are excellent!
The Luminessence reissues differ somewhat both from earlier ECM vinyl reissues and from the original releases. Where most of the originals and earlier reissues came in regular non-gatefold covers, the Luminessence records come in very crisp, high quality, stiff cardboard tip-on gatefold covers, with newly written liner notes. The inside paper spread of liner notes and artist photos are glued to the cardboard, tip-on style. The 180 gram records in their poly-lined paper sleeves are sensibly shipped not inside the rather too tight confines of the rear pocket, but instead sitting loosely between the two sides of the gatefold, to avoid any ringwear or seam split issues during shipping or storage. The pockets are so tight, in fact, it's hard even getting the record in there, for those who don't choose to store the vinyl in a protective cover outside the jacket. Perhaps something that could be adjusted slightly for later releases?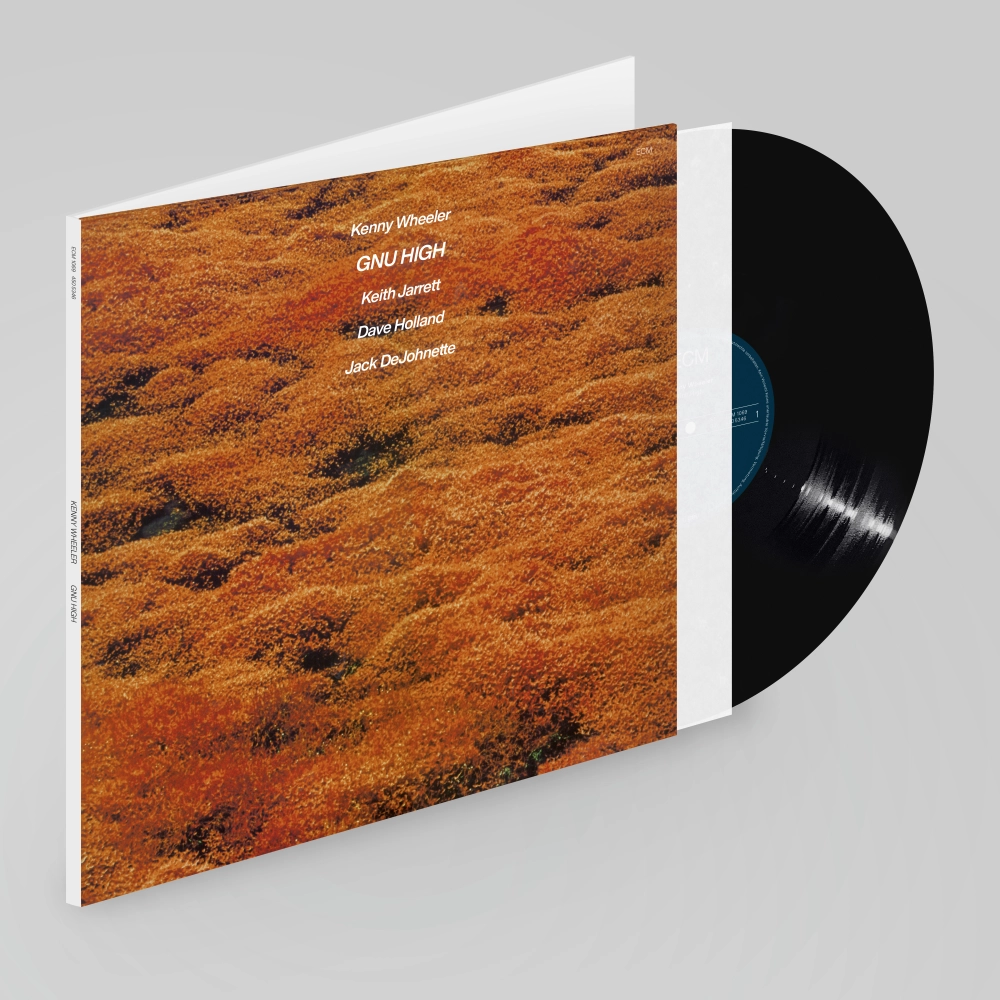 My original German release of Gnu High comes in a laminated glossy cover. The laminate is gradually starting to peel off, like it does on many ECM records from the 1970s. The cover color is still a warm, deep orange hue, most likely a duplex coloring of what was originally a black and white photo of a field of moss or some other form of vegetation. On the non-laminated, matte reissue, the color is paler, slightly more washed out. The Saudades original comes in a matte grey, textured cardboard cover. The texture has not been not carried over to the reissue, but the thick cardboard and general execution was given two thumbs up by a very picky graphic designer and record collector friend.
The records are on sale from the 28th of April. Highly recommended.

Nana Vasconcelos
Saudades
Producer: Manfred Eicher
Engineer: Tony May
ECM 1147
450 5341
Music: 9
Sound: 9
Kenny Wheeler
Gnu High
Producer: Manfred Eicher
Engineer: Tony May
ECM 1069
450 5346

Music: 9
Sound: 8